Estimated read time: 3-4 minutes
This archived news story is available only for your personal, non-commercial use. Information in the story may be outdated or superseded by additional information. Reading or replaying the story in its archived form does not constitute a republication of the story.
Team coverageAn already gloomy outlook turned even more worrisome today. The occasion was the annual housing market forecast for real estate agents, But the message was for everybody: "Buckle your seat belts because the downhill ride isn't over yet."
The only positive thing we heard today is the economy may hit bottom this year and stabilize. For now, we're feeling the strongest economic headwinds most of us can remember.
It affects our behavior, and that affects our economy. When the Abbott family goes to Gateway these days, it's more about saving money than spending it. Josh Abbot says, "We don't spend as much as we used to, obviously."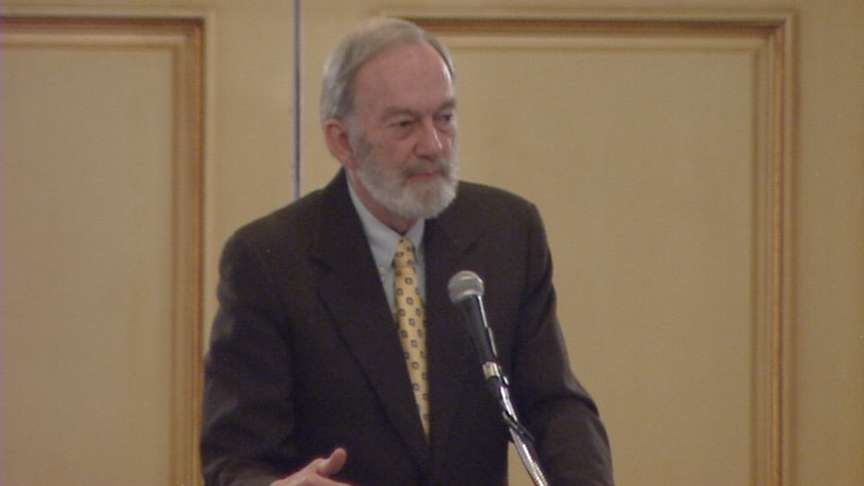 "Just maybe not buying an outfit on the spot. Maybe just thinking 'OK, I'll come back if I want it that badly,'" says Brittany Abbott.
The Abbott's exemplify a phenomenon with a fancy name, studied in economics classes. James Wood, with the Bureau of Economic and Business Research, says, "That's exactly what shouldn't happen. And that's called 'the paradox of thrift.' People start saving in a time when we need spending."
Consumer spending fell for the sixth straight month in December. For the year, consumer spending rose by just 3.6 percent.
Robert Crawford, an economist at the BYU Business School, says people are actually hurting the economy by not spending.
"That behavior, while prudent in the long-run perspective, is in fact making things worse," he said.
But he says saving is a good thing, especially for people who have unstable employment.
He also says an increase in spending by itself wouldn't be enough to reverse the recession. It's going to take businesses willing to invest. Consumer spending accounts for about 70 percent of total economic activity.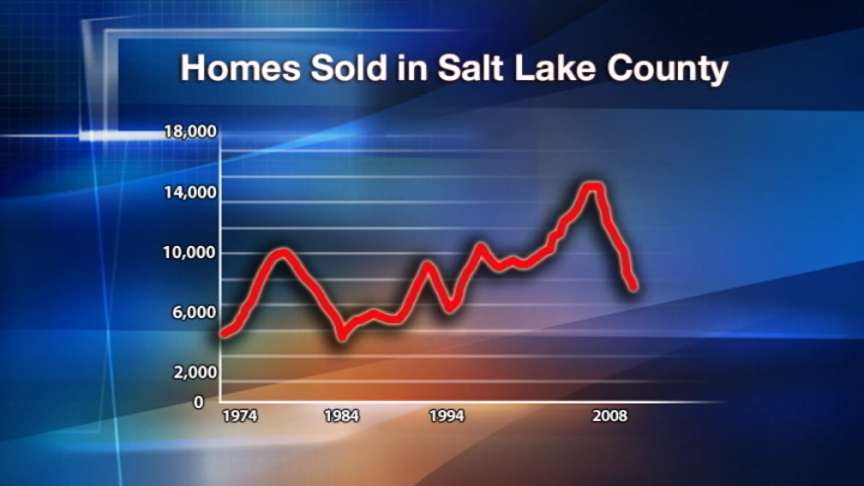 Americans worried about the possibility of more job cuts boosted their savings rate to 3.6 percent of their after-tax incomes in December. That was the highest level since tax rebate checks temporarily pushed the rate up to 4.8 percent in May.
The savings rate for all of 2008 rose to 1.7 percent. While historically low, it is well above the savings rates of recent years, when soaring home prices and a booming stock market made Americans feel more wealthy and less concerned about saving.
Wood told real estate agents we're living in historic times, Utah's worst recession in more than 50 years. He said, "[It's] very unusual and also very swift and severe."
Salt Lake County home sales are a big part of the problem; growth for a generation and then a 44 percent drop, the worst collapse in 40 years.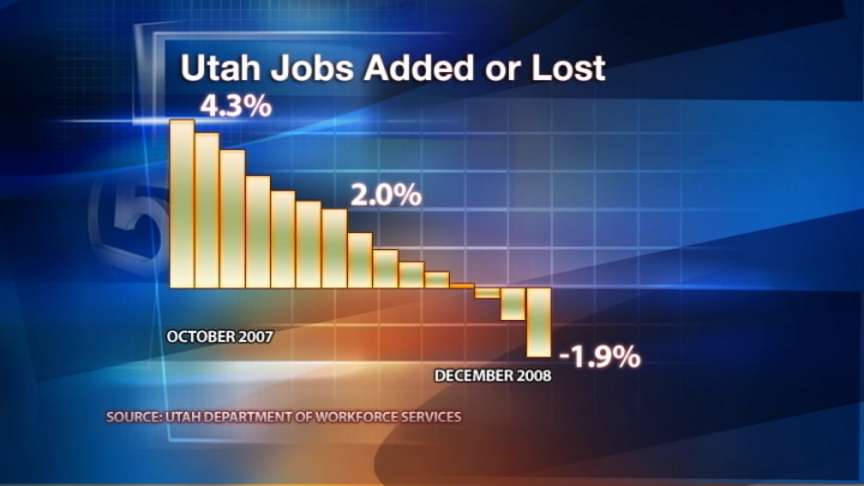 A year ago, Utah led the nation in job growth. Now we're losing jobs. Construction is at its worst level since World War II, and sales tax revenue is dropping at a record pace, undermining government budgets.
To get money moving again, Wood says more rescue and stimulus bills are needed. He says, "You just have to hold your nose at this point. This is a crisis. This is a Pearl Harbor for the global and the U.S. economy. You know some of this is battlefield surgery, right now. We're just trying to stop the bleeding."
Rep. Rob Bishop, R-Utah, argues the Democratic stimulus package is wrongheaded, emphasizing government programs instead of jobs. He says, "This can either be a blip if we do it right, or it could be a deep recession if we do it wrong."
The Abbotts would do their part, if they could. Josh Bishop says, "Well if I had the money to spend, I would. Trust me."
Adding to the gloom is the fact that no one expects a quick recovery. Wood told real estate agents it might be a generation before home prices and home construction return to pre-crisis levels.
E-mail: hollenhorst@ksl.com
E-mail: rjeppesen@ksl.com
E-mail: aadams@ksl.com
(Copyright 2008 Bonneville International Corporation. All rights reserved. This material may not be published, broadcast, rewritten, or distributed. AP contributed to this report.)
×
Related stories
Most recent Utah stories