Estimated read time: 2-3 minutes
This archived news story is available only for your personal, non-commercial use. Information in the story may be outdated or superseded by additional information. Reading or replaying the story in its archived form does not constitute a republication of the story.
Utah's newest congressman is making a splash in Washington. This year, it's for a couple reasons -- one of which is sleeping on a cot in his office.
We caught up Rep. Jason Chaffetz right before President Barack Obama's inauguration. He says he's on cloud nine in Washington and welcomes everyone to his office. When we were there, he was welcoming Utah's Democrats who were picking up inauguration tickets.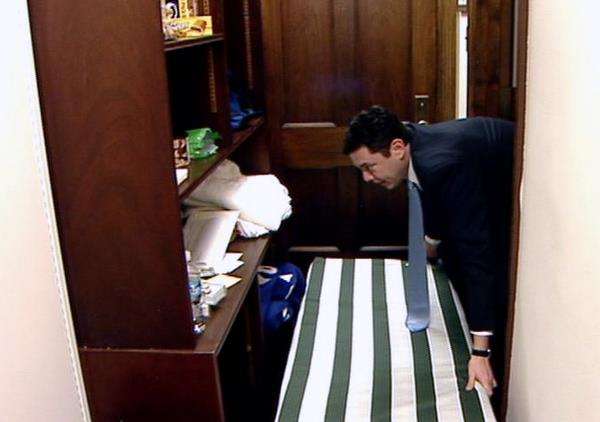 Chaffetz is also open to giving tours of his office and living quarters: the closet. He gave us his explanation for living in his office, and clearly, he doesn't mind being the butt of jokes about it. "It's this idea that we're going to have to tighten our belts and do more with less," he said.
The congressman is especially serious about taking a hard line on immigration and the budget. Assigned to three committees, he feels he's there for a reason. "One person can make a difference. I may be a little naive about that, but I am just fired up and ready to go and excited about it," Chaffetz said.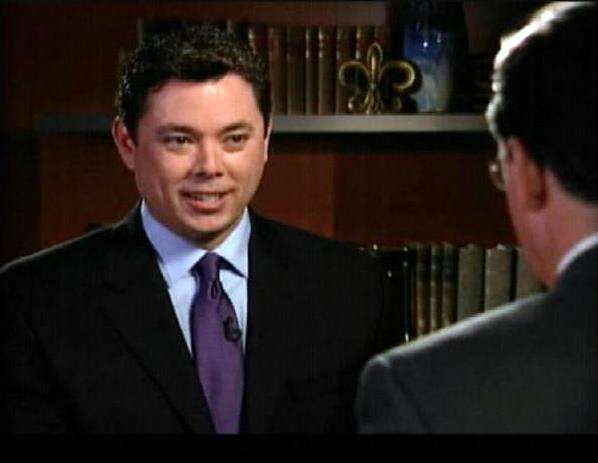 His mix of inexperience and hard-line conservatism was the subject of Comedy Central's "The Colbert Report" a couple weeks ago. During the interview with host Stephen Colbert, he held is own in responding to questions like "What percentage of your district is made up of Osmonds?" and "I understand that your district contains both Republicans and staunch Republicans?" [Click here to watch Chaffetz's interview on "The Colbert Report"]
About the new president, Chaffetz is cautiously optimistic. "To the extent that he's right, then I'll support him. But to the extent that I think he's taking us in the wrong direction, then I better be a voice in opposition. That's my job," he said.
Chaffetz says he'll get plenty of rest in his office, and in case you were worried, he says he showers at the gym in the Longworth Office Building. The building also has a cafeteria.
E-mail: rpiatt@ksl.com
×
Related stories
Most recent Utah stories
More stories you may be interested in