Estimated read time: 3-4 minutes
PROVO — A judge on Wednesday ordered a Salt Lake man to stand trial for attempted aggravated murder after he allegedly fired his gun during a Provo Black Lives Matter protest in June 2020, hitting the elbow of a man driving through the crowd.
In addition to attempted aggravated murder, a first-degree felony, Jesse Taggart, 34, was also ordered to stand trial on charges of aggravated assault and discharge of a firearm with injury, second-degree felonies; and riot, a third-degree felony. He has pleaded not guilty to all the charges.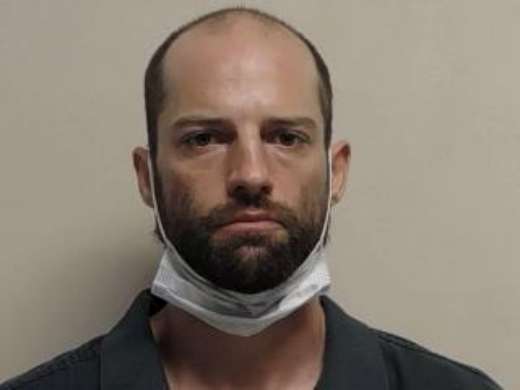 These charges were amended earlier this month, the prosecutor eliminated a third-degree felony aggravated assault charge and narrowed the attempted murder charge.
Taggart's attorney, Shane Johnson, argued against three of the four charges, admitting that there was enough evidence of probable cause for the discharge of a firearm charge. Johnson said Taggart was not attempting murder but was aiming carefully in a downward direction so the bullets would not stray outside the car and was aiming towards Ken Dudley's arms and legs, not head and core, and was attempting to stop him rather than kill him.
He said the evidence shows that there was no danger to others and Dudley was not killed.
"Even a possibility doesn't satisfy knowledge of a great risk of death," Johnson said.
Dudley, who is currently running for mayor in Provo, was shot near his elbow and shrapnel injured his eye as well when he was driving through the crowd at the intersection of University Avenue and Center Street during the protest. Johnson claimed that Dudley was also an aggressor, and said the man sped up when heading toward individuals on a crosswalk, revved his engine and jumped a curb.
Some of the charges relate to a second incident involving Taggart at the intersection of 500 North and University Avenue, with a woman who was also in a car. Taggart, according to charging documents, hit his gun against the window of the woman's car and a second individual also hit the window, which was broken. The woman felt that she was in danger, and said previously that Taggart's gun was fired at her. Videos, however, show that it was not fired and she likely mistook the flash of a camera for a shot, according to prosecutors.
Johnson contested the riot charges, arguing that there needs to be at least three aggressors to justify those charges, and there were only two. Deputy Utah County attorney David Sturgill argued that there were many individuals banging on cars and being aggressive in the videos.
Sturgill asked the judge to look closely at videos that were submitted to the court during the preliminary hearing, and said it shows that the picture of the events presented by Johnson were not correct.
"I think the video speaks volumes," Sturgill said. "Based on that video it's clear, there's no dispute that Mr. Taggart shot into Mr. Dudley's vehicle while Mr. Dudley was attempting to bypass protesters that day."
Fourth District Judge James Brady bound over Taggart to stand trial on each of the charges filed against him. A preliminary hearing determines whether there is enough probable cause to believe crimes have been committed for a jury to consider.
×
Photos
Related Stories