Estimated read time: 4-5 minutes
This archived news story is available only for your personal, non-commercial use. Information in the story may be outdated or superseded by additional information. Reading or replaying the story in its archived form does not constitute a republication of the story.
SALT LAKE CITY — Utah's population growth outpaced every other state in the last decade as it grew older and more diverse as a whole.
More details about the change are coming this week in a release of data from the 2020 U.S. Census. The numbers out Thursday will shed light on trends in race and ethnicity, as well as where new homes are cropping up and how cities and counties are transforming.
"Utah at 2 million (people) was a very different place than Utah at 3 million," said Pamela Perlich, director of demographic research at the University of Utah's Kem C. Gardner Policy Institute. "A tremendous change has occurred."
As the Wasatch Front becomes more metropolitan and connected to the global economy, it's attracted a diverse set of workers from all over the world, Perlich noted.
The Beehive State isn't getting a new congressional seat this time, but the numbers will inform changes in representation at the statehouse and are used in redrawing school district boundaries.
State-level estimates from Perlich and her colleagues have helped track incremental change over the last decade, along with smaller census releases comparing one year to the last. The new numbers will help determine if their predictions are playing out.
Last year's count was unlike any other. The pandemic delayed door-knocking efforts in Utah and across the country and forced the cancellation of events to encourage participation. It also sent college students home to their families in droves and brought many Latter-day Saint missionaries back to Utah, Perlich noted, scrambling the typical dynamics in the once-a-decade count.
Moreover, a failed attempt to include a citizenship question by former President Donald Trump likely put a chill on participation among undocumented people and their families, population experts and advocates have said.
Here's a look at trends that have helped define the state in the last decade:
Steady growth
Bolstered by a strong economy, Utah's population swelled to 3.27 million as of last year, an increase of nearly 508,000 — 18.4% — since 2010. It was the highest percentage increase in the nation, trailed by neighboring Idaho, then Texas and North Dakota.
The Beehive State ranks among the top nationally for births, but its growth rate has actually leveled off in recent years. Perlich doesn't consider it a pause, however.
"We're not going to see a relief in these kinds of growth pressures in Utah for the foreseeable future," she said.
When sheer numbers are considered, the state remains small. Its population is just a fraction of California's nearly 40 million and Texas' roughly 30 million residents.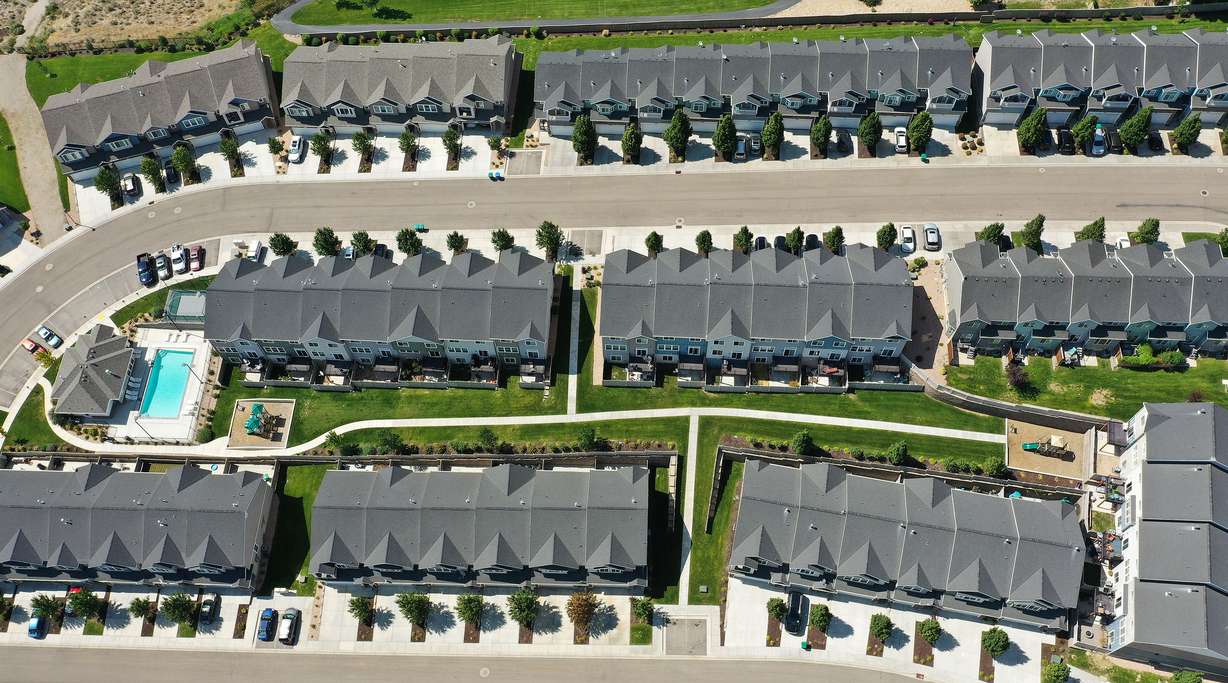 Greater diversity
More than 1 in 5 Utahns is a racial or ethnic minority, including more than 1 in 4 Utahns younger than 18.
Utahns of Asian heritage are the fastest-growing racial and ethnic minority, and the group includes those moving from other states or countries, as well as newborns. Many relocating to Utah are seeking out opportunities to attend the state's universities or putting their talents to work in Utah's tech, biomedical or other industries, Perlich has said.
Youngsters who are biracial and multiracial are also fueling more of the state's diversity.
When sheer numbers are considered, Utah's more than 460,000 Hispanic residents — about 14% of the state's overall population — still make up the biggest ethnic minority.
Small towns getting bigger
Pockets of the state have made headlines for population booms in recent years.
Vineyard, the former home of a Geneva Steel mill, sprouted into a suburb and became the fastest-growing place in America as of 2019, swelling from less than 140 residents a decade earlier to nearly 12,000. Lehi has similarly topped the national rankings as apartments and condos have sprung up. Perlich said she's eager to learn whether the data confirms her team's findings that Utah County is contributing to more growth than neighboring Salt Lake County.
On the doorstep of Zion National Park, St. George claimed the title of No. 1 fastest-growing metro area in the United States two years ago and has consistently cracked the top 10. Perlich said the change is being fueled in large part by retirees, outdoors enthusiasts and those working in tourism.
Young, but getting older
Utah's tendency toward large families means it's still the youngest state in the nation, with a median age of 30.8, according to 2019 Census estimates. But it's still growing older, in line with a national trend. A decade earlier, Utah's figure was still in the 20s, at 29.2. Thursday's numbers won't delve into details on age, but a later release is expected to do so in the coming months.
×
Photos
Related stories
Most recent Utah stories