Estimated read time: 3-4 minutes
SALT LAKE CITY — This week is already off to a wet start in southern Utah and more rain is expected to head Utah's way as the week continues.
Cedar City Mayor Maile Wilson-Edwards declared a state of emergency as a result of flooding from storms that passed over the southern Utah city Monday afternoon. The National Weather Service reported that Cedar City received more than 2 inches of rain in a short period of time.
Heavy rain in Cedar City from one of our COOP observers where 2.14" of rain was recorded in just over an hour. #utwxpic.twitter.com/KW3Lv6p0uU

— NWS Salt Lake City (@NWSSaltLakeCity) July 26, 2021
Residents shared photos and videos of flooding inside basements and apartments, as well as Eccles Coliseum at Southern Utah University and business parking lots in the community.
"We have been out assessing the damage throughout the city, and it's extensive to private and public property. City crews will continue through the night assessing damage and assisting our residents," Wilson-Edwards tweeted.
A few pics from my son. pic.twitter.com/MtAj10XKo1

— Jeff Porcaro (@jrporcaro) July 26, 2021
She added that the Red Cross had set up a shelter Monday at the church located at 61 N. 900 West in the city for those who need it.
The weather service also reported heavy rains throughout southern Utah, from Minersville to St. George in southwest Utah to parts of Grand County and San Juan County in southeast Utah.
The storms Monday may just be the beginning of precipitation this week. The National Weather Service's Climate Prediction Center projects a 33% to 50% chance of above-average precipitation in Utah over the next week into early August, with a stronger probability of above-average rain tilted toward the Wasatch Front and northern Utah.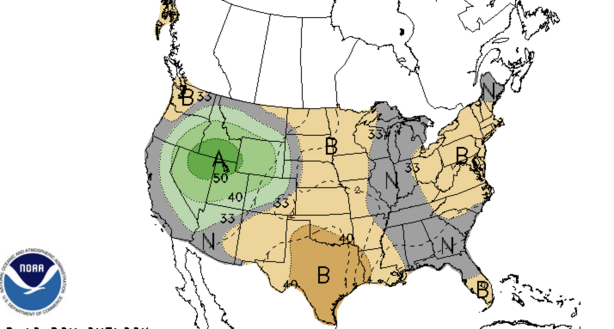 KSL meteorologist Brent Benson explained that the variables needed for the rain are also lining up, starting with what happened Monday afternoon in southern Utah. Most of the remaining parts of Utah are expected to receive rain beginning Tuesday and Wednesday as a high-pressure system located east of Utah strengthens.
"What that means is we're going to start drawing up some of this moisture that's still in southern Utah. Eventually, that's going to make its way north in the state and we'll see a better chance of thunderstorms statewide in the seven-day forecast," he said.
While exact rain totals this week are hard to predict, the forecast offers some relief to the state's ongoing drought. Nearly 70% of the state remains in an "exceptional" drought while more than 99% of Utah is listed as being at least in "extreme" drought status, according to the U.S. Drought Monitor.
The storms offer some additional changes in other areas besides rain. Benson said the pattern is also expected to clear out some of the smoky air that's lingered in northern Utah over the past few days.
The storms are also expected to lower temperatures a smidge. For example, high temperatures in the Wasatch Front are expected to fall from near 100 degrees Monday to topping out in the low 90s by the end of the week.
This month has been exceptionally hot for the region. The National Weather Service reported that, entering Monday, the average high in Salt Lake City this month is 99.2 degrees, the average low is 73.4 degrees, and the average temperature is 86.3 degrees. All three heat categories are on pace to break the city's previous July records much like June 2021 did.
Full forecasts for areas across Utah can be found at the KSL Weather Center.
×
Related Stories