SALT LAKE CITY — Utahns may soon see the biggest overhaul to the state flag in over a century — if not ever — in Utah's 125 years of statehood.
The State Flag Task Force, which was formed through the passage of SB48 earlier this year, met for the first time Wednesday afternoon to begin the process of designing a new state flag. No, there weren't any designs introduced, but members of the committee did discuss thoughts on what a new flag could look like and mean for the state, while a better timeline for the process was revealed over the course of an hourlong session.
The case for a new flag
Utah's state flag has always used the state seal since the first flag was designed in 1903. In 1911, Utah adopted an adjusted version of the original design that added a gold ring around the seal and colored in the bald eagle, the beehive and other emblems on the flag. The state last adjusted its flag in 2011 but that was only to fix a mistake in the design that emerged in the printing process in 1922 that went essentially unnoticed for decades.
While the flag design has essentially remained almost untouched for over a century, several Utah leaders argue that it's time for an upgrade.
During a Facebook Live town hall Tuesday night, Gov. Spencer Cox, who chairs the task force, referenced the flag as an "S.O.B," which is a joke from some in the vexillology community referring to flags that are a "seal on a bedsheet." More than a dozen other current state flags follow this pattern and it's not viewed very favorably. The North American Vexillological Association even rated the Utah flag 58th best among 72 North American state and provincial flags in a review published 20 years ago.
The ones viewed worse than Utah's? They were also these types of flags.
"Generally, people who pay attention to these sort of things and care about flags will tell you that there are good state flags and there are not-so-good state flags. Utah is in the not-so-great state flag category," Cox said on Tuesday.
The governor expressed similar sentiments during Wednesday's meeting, adding that good state flags aren't just simple or unique but also unifying, powerful, recognizable and can help brand a state.
For Cox, the best examples of this include Colorado, New Mexico and Texas. They all have simple designs that are immediately associated with the state they represent. To that point, Rep. Robert Spendlove, R-Sandy, said that he still owns memorabilia from the brief time living in Colorado when he was in college. It's easy to find items that carry that flag.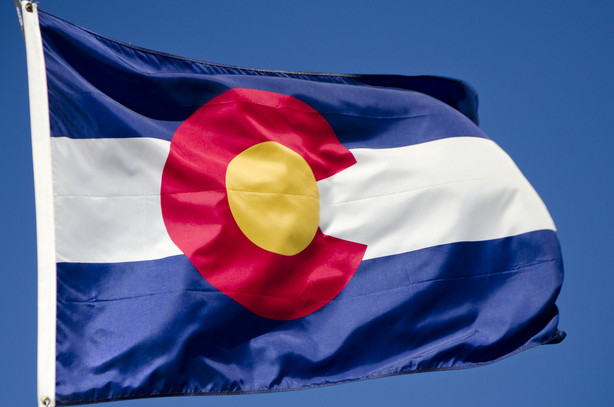 It's why he believes a redesign can help "define" Utah, which is something that doesn't exactly exist in the flag at the moment.
"We don't have a Utah flag on the wall. Nobody wants to put a version of the Utah flag on the wall," he said. "If we can get something that like that, like Colorado's flag or Texas or New Mexico, it could really help the branding of the state."
For fans of the current flag, it wouldn't go away completely. Utah would become the 17th state in the U.S. to have what's known as a governor's flag. The state seal would also be untouched in this process.
Don't you have something better to do?
The top two complaints members of the task force said they've heard focused around the necessity of a new state flag and the level of importance it had over other issues in Utah at the moment. Cox said that, yes, there are other important items and assured those will get addressed first.
Sen. Daniel McCay, R-Riverton, who co-sponsored the bill for the task force, joked that, no, he didn't have anything better to do. For him, the reason why a flag redesign matters is that he believes the state flag can represent so much about Utah.
"If you think about what we're going to be doing, we're going to be talking about what we value as a state. We're going to be talking about what really matters to us — in our heritage, we're trying to think through these things," he said. "Honestly, when I'm with my family or with my friends, talking about what their values are, what they care about and how we come together on something. To me, I actually don't know if there is something more valuable that we could be talking about than those aspects. I like that conversation much more than the things that are going on that divide us."
He believes one of the reasons residents don't like the idea is they don't want a bad flag at the end of the day.
Sen. Luz Escamilla, D-Salt Lake City, said she believes another key reason for any backlash is the cost of replacing flags. It's a common concern that gets brought up when something is proposed. Right now, only $13,500 was approved toward the project and that's just to cover some costs associated with the task force; Jill Love, the executive director of the Utah Department of Cultural & Community Engagement, said more money would have to be allocated in the 2022 Legislative Session to keep the project going.
What's to come
The committee outlined the timeline for the flag redesign process and the many ways they hope to get public feedback over the next few months. The biggest goal for them is to have a question about whether to accept or reject a new flag on the November 2022 ballot. That means Utah could have a new flag in place by the end of 2022 or sometime in 2023.
Cox said Tuesday that it was important to ensure the public was involved in the process.
"Once a new flag is proposed, it won't just be foisted upon you," the governor said Tuesday. "The people of the state of Utah will likely have an opportunity to weigh in and see if they want the flag. I know that's what Sen. McCay would like to happen and I think most people would like to give you that opportunity."
That's not to say there aren't any steps between now and then. The committee plans to hire a firm this summer that will help handle the redesign data and put ideas together over the next year and a half. The convening of multiple focus groups covering all sorts of angles — education, design, public outreach, history, former governors, multicultural and tourism — is also planned to begin this summer.
---
When you connect the values with the symbols on the flag, we're doing to have a rallying point for the entire state. ... I'm really looking forward to taking the identity of what it means to be from Utah to the next level of something we can all unite behind.
–Sen. Daniel McCay, R-Riverton
---
A call for ideas and submissions could begin by the end of 2021 or the start of 2022. McCay said figuring out what Utahns believe should be represented on the flag will be determined before people will see any designs.
"I think the most important thing we need to do is have a values discovery, where we're really going to discover what really matters to us and what it means to be from Utah," he said. "Then I think we'll see designs ... the school kids will start designing them in the fall and, from there, we'll start gathering other submissions from the public."
Visual concepts could emerge by spring 2022. Opening up the process to the public, he contends, gives the project a better chance for a flag that can be more inclusive and more representative for all Utahns that everyone can rally behind.
In one case, he said he spoke with a group of children about a possible redesign. A Native American child told him that the colors — a palette of blue and red — weren't really colors found in the state. He then linked that conversation to the success of Utah Jazz's popular "City Edition" concept, which Nike created to represent the colors of southern Utah. Those moments helped open up new possibilities for what a new flag could look like just from public sources.
He said after the meeting that he was thrilled with the prospect of a flag that could be more inclusive and more representative of Utah, especially with the public feedback in the process. He envisions a flag that Utahns are as passionate about as Texans are with their flag.
"When you connect the values with the symbols on the flag, we're going to have a rallying point for the entire state," he said. "I'm really looking forward to taking the identity of what it means to be from Utah to the next level of something we can all unite behind."
×
Photos
Related Stories