Estimated read time: 2-3 minutes
This archived news story is available only for your personal, non-commercial use. Information in the story may be outdated or superseded by additional information. Reading or replaying the story in its archived form does not constitute a republication of the story.
SOUTH JORDAN – More than a dozen World War II veterans from Utah were slated to visit their memorial in Washington, D.C. when the coronavirus hit, but the flight was canceled. Some of those veterans were honored with a luncheon Friday where Honor Flight officials said they may still make it back.
"I'd love to go. I've always wanted to go," said 94-year-old Marvin Stoutsenberger.
He joined the Navy at 17 in Los Angeles near the end of the war.
"I was too young and I decided to accelerate my high school so I could get out and join the Navy," said Stoutsenberger.
He served as a corpsman, which is a military medic. He tried to get out on a battleship during the war, but he said the Navy kept him busy, working to heal wounded troops in Southern California.
"Because I was serving in these positions, they never would take me on sea duty," said Stoutsenberger. "I joined the Navy to see the world and I saw Riverside," he said with a laugh.
When the Honor Flight was canceled last year, organizers knew they had to do something as soon as restrictions lifted enough for people to get together.
On Friday, they honored 14 of those veterans and their families at a luncheon in South Jordan.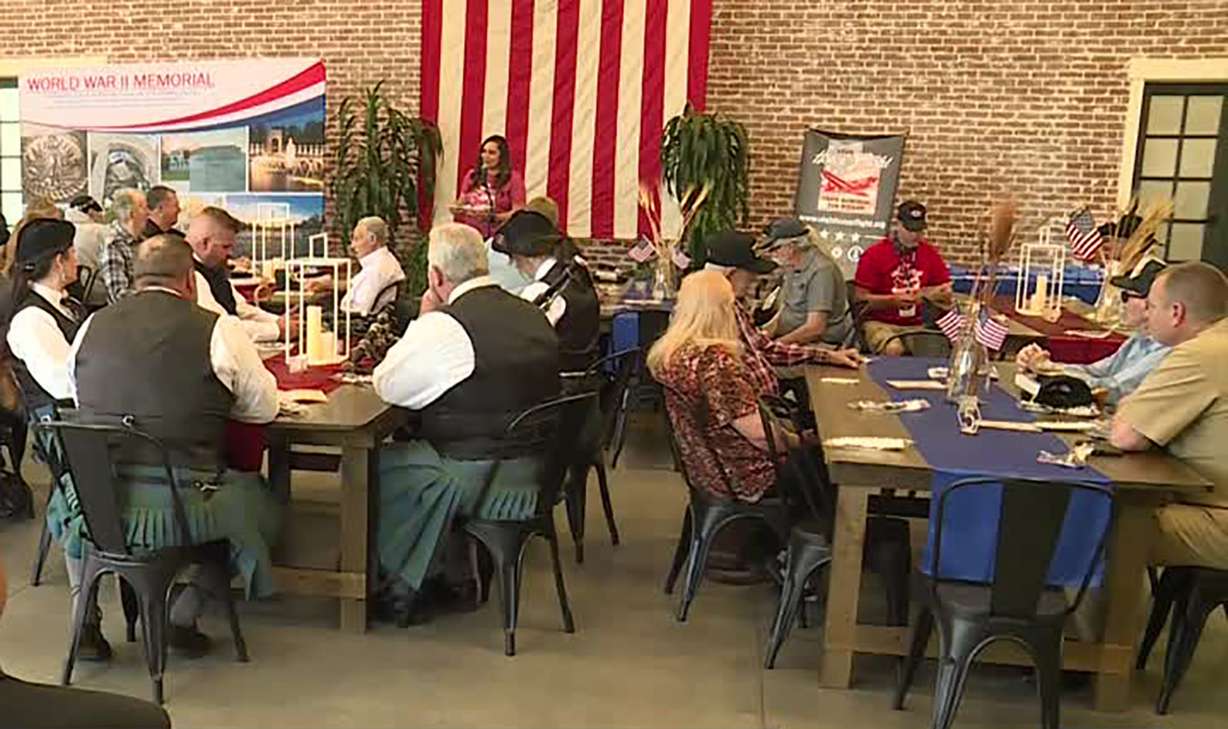 "I'd love to go," said Ken Potts of Provo.
Potts is one of only two living survivors who were aboard the battleship USS Arizona when Pearl Harbor was attacked on Dec. 7, 1941.
He's been to that memorial in Hawaii, but he has never visited the World War II Memorial in Washington, D.C.
Potts turned 100 last month and isn't so sure he'll still make it to the monument, but he was thankful to be honored.
"I like to talk to people," he said about the gathering. "But this is getting out of hand."
Honor Flight organizers said the trips were still important because many of the veterans think their efforts are forgotten.
"I just think that with the state of the world right now, they don't think that they're appreciated," said Stephanie Harmon, Utah Honor Flight board member.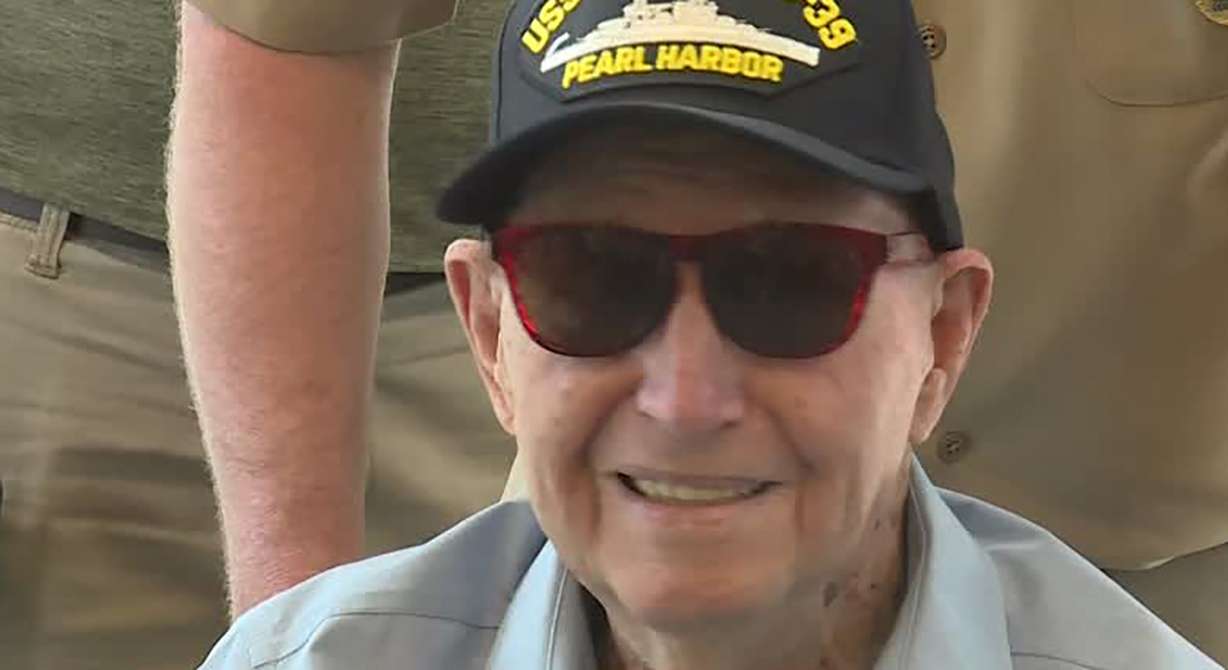 The camaraderie of the Honor Flights and a visit to the memorial energizes the veterans and can make a difference in their lives.
"It lets them know how much they are appreciated and loved," said Harmon. "It means the world to them."
They don't want to wait too long if they're still going to try to make it to Washington.
Honorees in attendance on Friday ranged in age from 94 to 102.
As the youngest of those veterans, Stoutsenberger said he still has a few adventures left.
"I'm shooting for 102," the veteran said.
Utah Honor Flight may get running again in the fall.
Anyone who wants to find out more about the Utah Honor Flight can do so by visiting its website.
×
Photos
Related stories
Most recent Utah stories