Estimated read time: 3-4 minutes
This archived news story is available only for your personal, non-commercial use. Information in the story may be outdated or superseded by additional information. Reading or replaying the story in its archived form does not constitute a republication of the story.
SALT LAKE CITY — Here are 10 stories you may have missed over the weekend. As always, click on the headline to read the full story.
1. 'Nomadland' wins best picture at a social distanced Oscars
Chloe Zhao's "Nomadland" won best picture Sunday at the 93rd Academy Awards, where the China-born Zhao also became just the second woman to win best director, and the first woman of color.
2. New Salt Lake investigations chief hopes to be 'role model for everyone'
People he doesn't recognize often stop Joe Tarver in public and tell him they're grateful he arrested them more than a decade ago, saying things like "I want to thank you for treating me like a human," and "you saved my life."
3. Medical marijuana legal in Utah, but not always affordable
Pain left from oil-field work defeated traditional pain pills and dominated William Adams' life — until he tried medical marijuana. But even as he began venturing outside his home for the first time in years, Adams discovered he couldn't afford the cost.
4. Utah County elects first female county commissioner
Utah County Republicans elected the first female county commissioner in a special election at the Utah County GOP Convention on Saturday.
5. Utah parents issue warning after 5-year-old falls from second-story window
A Saratoga Springs family considered their son's recovery a miracle after he fell 16 feet from a second-story window onto concrete below.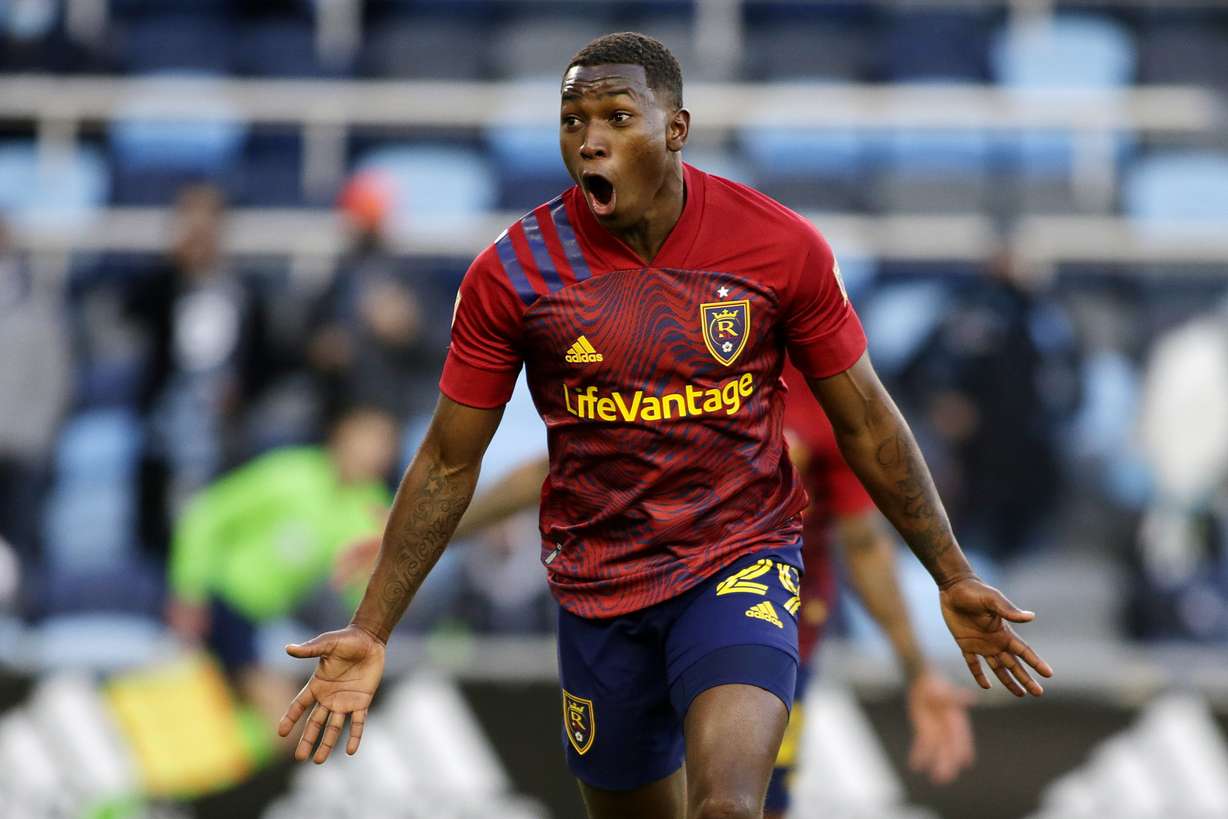 Sports
1. Anderson Julio's brace helps Real Salt Lake to season-opening 2-1 win at Minnesota
Julio notched a brace in his RSL debut, Rubio Rubin added two assists and David Ochoa got his first win as a starting goalkeeper as Real Salt Lake held on for a rare 2-1 win over Minnesota United FC on Saturday at Allianz Field in St. Paul, Minnesota.
2. BYU men's volleyball earns No. 2 seed to NCAA Tournament, bye to tournament semifinals
BYU will face one of three teams in the semifinals, all conference champions: EIVA champ Penn State (21-3) and Conference Carolinas champ Belmont Abbey (15-7), who will contest a play-in match; and No. 3 Lewis, the 20-2 champion of the MIVA.
3. Jazz try to do too much, accomplish too little in loss to Timberwolves
The Jazz have lost just four times at home. It's a good thing Minnesota won't be making the playoffs.
4. Weber State runs out of magic in upset 1st round playoff loss to Southern Illinois
Between a Hail Mary as time expired or a big defense play, it was always there for the Wildcats. But on Saturday, the Wildcats just couldn't find that magic again and fell to Southern Illinois 34-31.
5. Mike Conley-produced short film 'Two Distant Strangers' wins Oscar for Best Short
Utah Jazz point guard Mike Conley was among the producing team on the short film, "Two Distant Strangers," a 29-minute Netflix film that took home an Academy Award in the Short Film (Live Action) category Sunday night.
×
Most recent Utah stories