Estimated read time: 7-8 minutes
This archived news story is available only for your personal, non-commercial use. Information in the story may be outdated or superseded by additional information. Reading or replaying the story in its archived form does not constitute a republication of the story.
SALT LAKE CITY — A lot has happened since Latter-day Saints (temporarily) moved to all-virtual general conferences in response to the COVID-19 pandemic one year ago.
But the work hasn't stopped, President Russell M. Nelson declared several times over the course of the weekend's five sessions.
Here are five key takeaways we learned from the 191st Annual General Conference of The Church of Jesus Christ of Latter-day Saints. For a roundup of every discourse, see our live blog.
The international church
Founded in upstate New York by Joseph Smith in 1830 and headquartered in Salt Lake City, The Church of Jesus Christ of Latter-day Saints has largely been viewed as a North American religion by observers around the world.
But with more members living outside the United States than inside its borders, church leaders pushed forward the international flavor of the church — and hit a crescendo Sunday morning.
In lieu of the music by the Tabernacle Choir at Temple Square, which was prerecorded due to pandemic restrictions, the session opened with performances by a small choir in Mexico and a children's choir in Korea — both singing in their native languages — and included an interlude of various international singers from around the world.
"Truly, the blessings of the gospel are for every race, language and people," President Nelson said in the penultimate session. "The Church of Jesus Christ is a global church. Jesus Christ is our leader."
The session continued with messages from church leaders hailing from around the world:
Elder Ulisses S. Soares of the Quorum of the Twelve Apostles — a native of Sao Paulo, Brazil.
Sister Reyna I. Aburto of the church's Relief Society Presidency, who grew up in Managua, Nicaragua, before moving to California in 1984 and later attending Utah Valley University.
Elder S. Mark Palmer of the Seventy who is a native of New Zealand.
Edward Dube was the first Zimbabwean and second-ever Black African to be named a general authority when he was called as a Seventy in 2013.
Elder José A. Teixeira of the Presidency of the Seventy is a native of Portugal who has served in church assignments in South America, Europe and Africa.
Elder Taniela B. Wakolo of the Seventy is native of Fiji with extensive experience throughout the South Pacific and as mission president in Little Rock, Arkansas.
Elder Michael John U. Teh of the Seventy is a native of Davao City, Philippines, and was called as a General Authority Seventy in 2007, prior to serving as a mission president in Taiwan from 2016-18.
They were joined by Elder Chi Hong (Sam) Wong of the Seventy, who was born in Hong Kong SAR in 1962, joined the church in 1982, and earned two degrees from BYU-Hawaii before feeling the need "to go back to Hong Kong to serve."
"Just going to church once a week is not enough to build upon the rock. Our entire lives should be filled with the gospel of Jesus Christ," Elder Wong said Sunday. "The gospel is not part of our life, but our life is actually part of the gospel of Jesus Christ. Think about it. Is that not true? Our mortal life is only part of the whole plan of salvation and exaltation."
Despite differing linguistic, cultural or ethnic backgrounds, each speaker testified of similar gospel themes and concepts.
"I testify that through the redeeming atonement and glorious resurrection of Jesus Christ," Sister Aburto said, "broken hearts can be healed, anguish can become peace and distress can become hope."
The work moves forward
Meeting for the third time during the global COVID-19 pandemic, church leaders again addressed members from a mostly empty theater near church headquarters in Salt Lake City.
But growth in the church has not stopped.
Church membership grew by 125,930 convert baptisms in 2020, a 0.6% increase that also represents a 49% drop from the 248,835 baptisms of the year prior. That's to be expected, with limited church activities and missionary efforts, including a near standstill in the United States and other countries last spring.
The church also announced 20 new temples — including one in Smithfield — adding to the eight last April and six in October 2020. It also called new leadership, including a new presidency over the children's Primary organization.
"Thankfully, even a pandemic has not been able to slow the onward march of his truth," President Nelson said Sunday. "The gospel of Jesus Christ is exactly what is needed in this confused, contentious, and weary world."
Everyone is needed, should be included, in church activity
Two apostles of the church focused significant portions of their remarks on single adult members who are widowed, divorced or never married, and their roles in the family-centric church.
Both elders Gerrit Gong and M. Russell Ballard of the church's Quorum of the Twelve Apostles directed comments at these single members, a group that includes Elder Ballard since the death of his wife Barbara around two years ago.
"The contributions one can make now to help build up the church on earth and to gather Israel are much needed," Elder Ballard said. "Marital status has nothing to do with one's capacity to serve. The Lord honors those who serve and wait upon Him in patience and faith."
More than half the church's membership is single in some form, Elder Gong said.
"Our standing before the Lord and in his church is not a matter of our marital status, but of our becoming faithful and valiant disciples of Jesus Christ," he added. "Adults want to be seen as adults, and to be responsible and contribute as adults."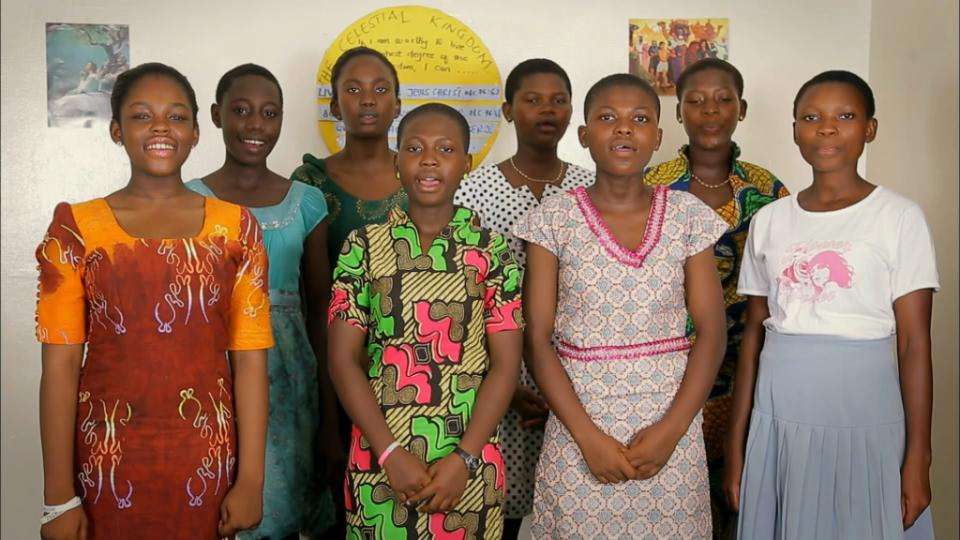 One united church
The church's emphasis on its international members also brought with it an added message of unity among members, no matter their racial, ethnic, cultural or linguistic backgrounds.
In an era of tense racial relations in the United States and other countries, Elder Gary E. Stevenson of the Quorum of the Twelve Apostles pleaded with church members to avoid targeted harassment or bully — both in-person and online, or cyber-bullying — and embrace others as children of one God.
"As followers of Jesus Christ, we are dismayed when we hear of how children of God are mistreated based on their race," Elder Stevenson said. "We have been heartbroken to hear of recent attacks on people who are Black, Asian, Latino, or of any other group. Prejudice, racial tension, or violence should never have any place in our neighborhoods, communities, or within the church.
"Let each of us, no matter our age, strive to be our best."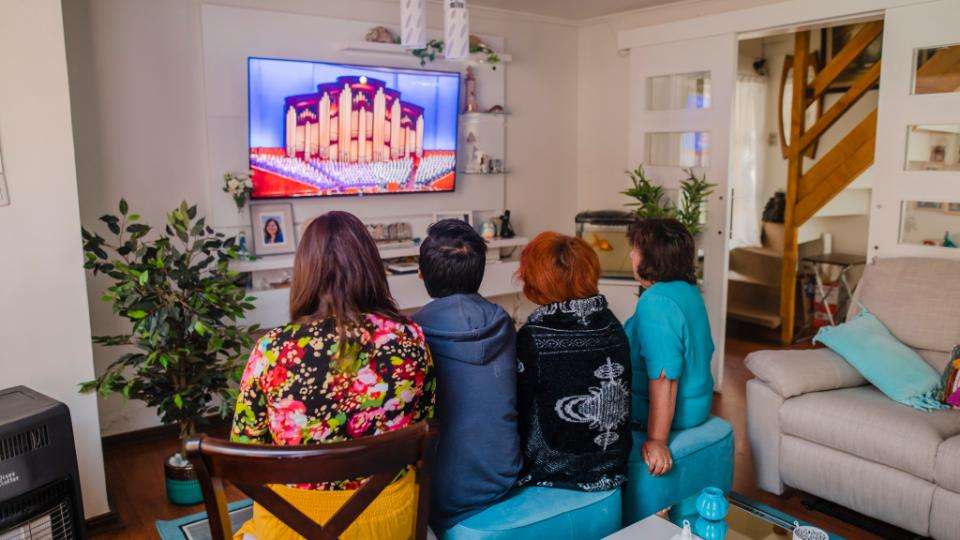 COVID-19 will end, but lessons can still be learned
In the third general conference since much of the country — and world — stood still due to the coronavirus pandemic, President Nelson implored Latter-day Saints to use the current period of isolation to provide aid to the lonely, downtrodden and brokenhearted in their neighborhoods, communities and congregations.
That includes through official church callings, as well as impromptu circumstances — and those who don't belong to the faith.
"If you know of anyone who is alone, reach out — even if you feel alone too!" President Nelson said. "You do not need to have a reason or a message or business to transact. Just say hello and show your love. Technology can help you. Pandemic or not, each precious child of God needs to know that he or she is not alone!"
The pandemic will end one day, temples will reopen, and church meetings will return to normal. Until then, the church's focus on a "home-centered, church-supported" curriculum and worship service can do much to aid members struggling with the day-to-day challenges presented by COVID-19.
"Keep your temple covenants and blessings foremost in your minds and hearts," the 96-year-old church president said. "Stay true to the covenants you have made."
Contributing: Ladd Egan, KSL TV
×
Related stories
Most recent Religion stories