Estimated read time: 3-4 minutes
This archived news story is available only for your personal, non-commercial use. Information in the story may be outdated or superseded by additional information. Reading or replaying the story in its archived form does not constitute a republication of the story.
(KSL News) With just three days to go until Election Day, hundreds of people lined up in Salt Lake County today to exercise their civic duty.
"It'll be the most important vote in the last 12 years for me," one voter told us.
All week long lines have trailed out of polling locations with people wanting to cast their vote before Election Day. Today was no different, except everyone in Salt Lake County who wanted to vote had to go to the county clerk's office because it's the only place left in town to vote early.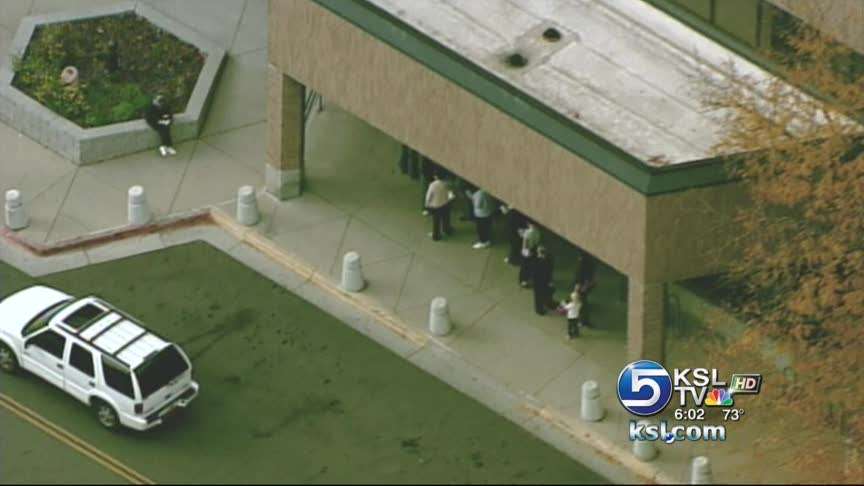 County Clerk Sherrie Swensen said, "I think we'll run several thousand through here today."
We asked Salt Lake County resident Camille Blank how long she had been waiting in line. "About a half an hour," she answered. We heard the same answer from another voter, An D. Khong.
It was a half-an-hour wait in a line that snaked through the Salt Lake County building. At 10:00 this morning, it went all the way down the hall. By 11 a.m. it was out the door.
But for those who spent their Saturday morning in a line, it was well worth it.
Khong said, "I think it's great. I see a lot more people getting ready for it and come out early, so it's kind of preventing chaos at the end, right on Election Day."
Voter Ron Pettit said, "It's exciting for me this four years, because it's the first time my wife has voted as a citizen. So it's exciting for me to put her through this process."
And Bruce Huber said, "I think it's good that people do come out so we don't crunch everything together on Tuesday."
This year, more than 300,000 Utahns have already voted statewide and another 56,000 have mailed in absentee ballots. It's something elections officials weren't anticipating.
Swensen said, "I think people are really interested in this election. I think they realize it does make a difference and every vote does count. They're just excited to participate in this election."
It's a big reaction to an election that most we spoke to said was the most important they've ever voted in.
Bruce Huber told us, "I think this year is a critical election for the long-term future of the country."
Camille Blank said, "To make my voice heard. Let all the politicians know that the little people do care what happens to them."
And An D. Khong said, "(It's) very, very important. Why? Because we need some change. We definitely need some change, and I encourage everyone to come out and vote."
Though the county clerk's office is now closed for the weekend, people can still vote early on Monday. It's called "in-office absentee voting," the same type of voting that went on today. That's from 8 a.m. to 5 p.m. at the Salt Lake County Government Building. Otherwise, you'll have to wait until Tuesday to vote.
You can find your polling location and voting registration status by following the links on this page.
×
Related links
Most recent Utah stories