Estimated read time: 3-4 minutes
This archived news story is available only for your personal, non-commercial use. Information in the story may be outdated or superseded by additional information. Reading or replaying the story in its archived form does not constitute a republication of the story.
SALT LAKE CITY — Here are 10 stories you may have missed over the weekend. As always, click on the headline to read the full story.
1. Snowmobiler killed in Farmington Canyon avalanche identified
A father and his 18-year-old son were snowmobiling at the top of the canyon when the son got separated and trapped under the snow, according to Davis County Sheriff Sgt. Nathan Dabb.
2. Police identify mother, children killed in shooting in Grantsville home
A mother, Consuelo Alejandra Haynie, 52, and three of her children — 15-year-old girl Alexis Haynie, 14-year-old boy Mathew Haynie, and 12-year-old girl Maylan Haynie — were shot and killed in their home Friday night in what police are investigating as a homicide, said Grantsville Police Cpl. Rhonda Fields.
3. Governor: 2 police officers die after Hawaii shooting
A man shot and killed two police officers Sunday as they responded to a home in a leafy neighborhood beneath the rim of a famed volcanic crater near Waikiki Beach, authorities said.
4. Murray dealership forced to close after 5 cars, many titles stolen
Police are searching for suspects who stole five vehicles and keys and titles for an additional 20-30 vehicles from a Murray car dealership.
5. Former Utah family loses Hawaiian home in fire linked to police officers' deaths
Members of a family originally from Utah are trying to put their lives back together after losing all of their belongings in a fire that erupted from a chaotic crime scene.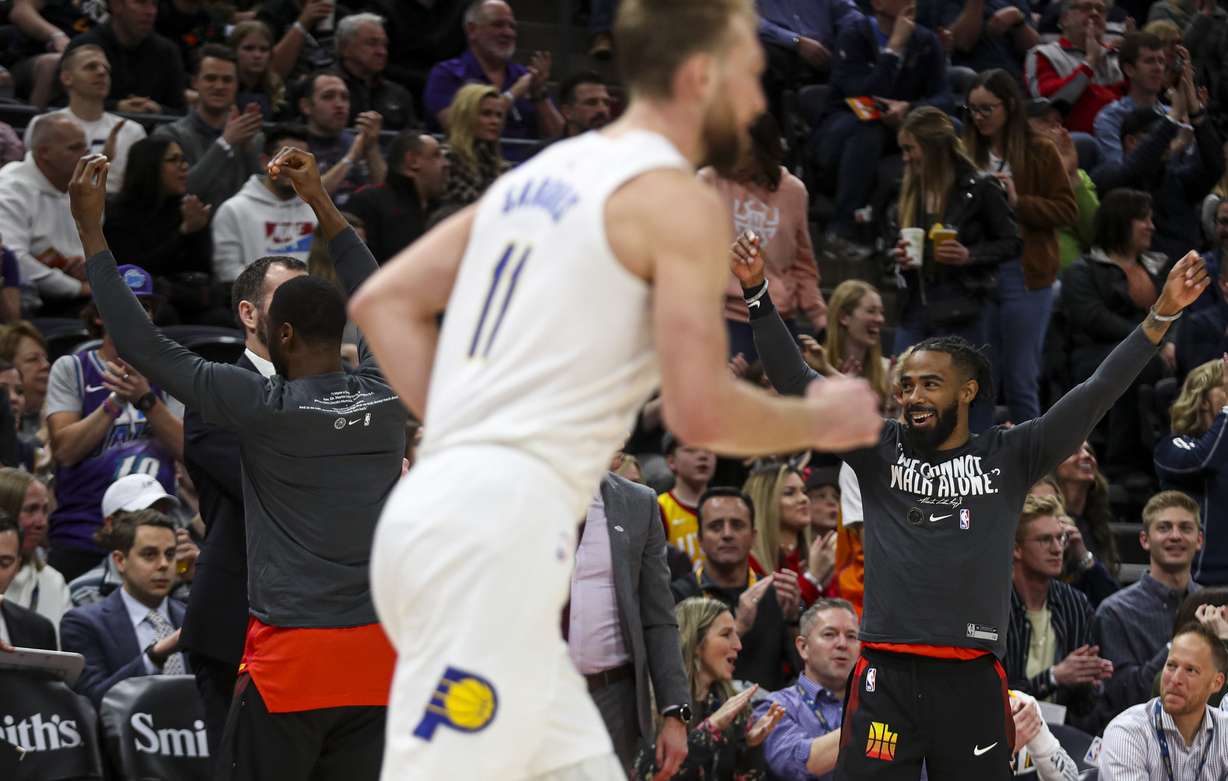 Sports
1. Jazz race past the Pacers for 30th win
Utah ran away from the Indiana Pacers 118-88 Monday to get their 30th win of the season.
2. Locals in the NFL Playoffs: Chiefs' first trip to Super Bowl in 50 years a tribute to Andy Reid
More than 15 years after his last Super Bowl appearance, the former BYU offensive lineman and graduate assistant is back on the biggest stage with the Kansas City Chiefs, who will face the San Francisco 49ers in Super Bowl LIV on Feb. 2 in Miami.
3. No. 1 Gonzaga's special season, BYU's return to Big Dance both attainable after Cougars' loss
The Zags (20-1, 6-0 WCC) brought it Saturday night, looking every bit the part of the No. 1-ranked team in America, dismantling BYU 92-69 with the most efficient offensive force in the NCAA.
4. Krystkowiak ejected as Utes lose 4th straight in 83-64 loss to Sun Devils
Utah's three-game road trip was capped off by an 83-64 loss to Arizona State Saturday, making it the program's fourth-straight loss of the season.
5. Becks is Back: Why re-signing Kyle Beckerman was key to Real Salt Lake's offseason
Beckerman, the club's 37-year-old talisman, will return for his 21st season in Major League Soccer, the club announced via formalized agreement and statement Monday.
×
Most recent Utah stories