SALT LAKE CITY — If you're a parent, coach or high school athlete in Utah, you probably saw several notable changes to the prep sports landscape in 2019.
Most of them were on the field, but a few carried over to off-the-field matters that had a dramatic effect on performance.
Which leads us to our top 10 stories of the year in high school sports, including the leading candidate that came straight out of an executive committee board room at the offices of the Utah High School Activities Association in Midvale.
UHSAA shakes up the playoff with new RPI system
Utah's first fall season with a Ratings Percentage Index-based (RPI) playoff system is in the books, and it had a lot of reviews — good, bad and otherwise — especially after a last-minute decision against Lone Peak threw seeding through a loop thanks to the 1-9 Knights. And it's not going away any time soon.
Corner Canyon wins back-to-back state titles in separate classifications
Not only had the Chargers never won repeat titles in the school's brief history, but they did it in emphatic fashion — clinching their trophy in their first season in Class 6A.
Orem's dynasty realized as Tigers clinched three straight titles
Orem capped a dynasty that started with Cooper Legas and Puka Nacua as five-star Oregon commit Noah Sewell led the Tigers to a third straight title, and their first in 5A. Also noteworthy is Sky View's first-ever state football title in 4A.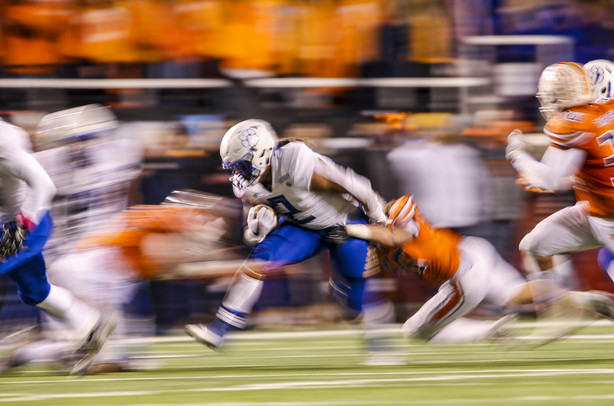 2 legendary football coaches step down: John Lambourne at Bingham, Tony McGeary at Provo
McGeary, who won a state title at Lone Peak, retired after leading Provo to its best season since 2005 and a state quarterfinal appearance. Lambourne, a 36-year veteran of high school sports in the Salt Lake Valley, which included the last 20 at Bingham, stepped down following his sixth season as head coach of the Miners.
State's winningest volleyball coach retires at Rich
Cindy Stuart wrapped up a 32-year coaching career, which included all but four years at Rich High with 722 wins and 15 state titles.
Utah's Celtic FC wins U-19 club national title
Utah Celtic FC became the first Utah girls youth soccer club to win a national title, when the Orem-based club rolled to a 9-1 victory over Lou Fusz-Elam for the U.S. Youth Soccer U-19 national title in July. The team is led by a bevy of Division I commits, like Alta's Brecken Mozingo (UCLA), Timpanogos' Samantha Brady (Minnesota), Springville's Tara Warner (BYU) and Maple Mountain's Anna Pickering (Utah), among others.
Lacrosse, girls wrestling, competitive cheer on the way
The Utah High School Activities Association will welcome in a new era this spring by the inclusion of boys and girls lacrosse along the Wasatch Front. The association continued expanding, though, adding girls wrestling and competitive cheerleading sometime in 2020.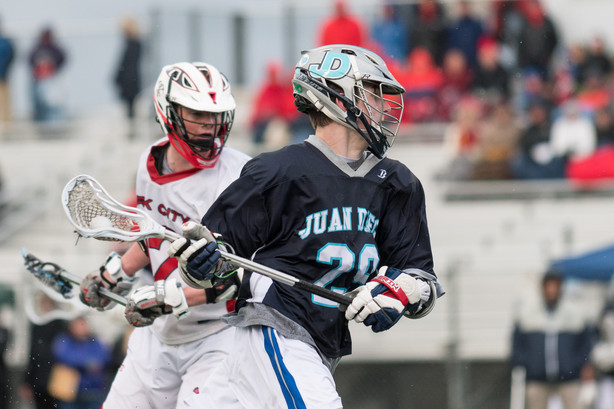 Penei Sewell wins Outland Trophy award
Though he's no longer a high school student, Desert Hills can claim the top interior lineman in college football after Penei Sewell won the Outland Trophy award following his sophomore season at Oregon. Sewell is the first local product to win the award since BYU's Moe Elewonibi in 1989.
Five Division I-bound starters at Wasatch Academy
It's not often that a local school puts five players into Division I basketball. But that's exactly what Wasatch Academy, the 108-year-old boarding school in Sanpete County, has done. That includes BYU-bound BYU-bound shooter Richie Saunders, Utah signee Caleb Lohner, Cincinnati-bound guard Mike Saunders Jr., future Fresno State wing Leo Colimerio, and Michigan State-bound Mady Sissoko, the No. 7-rated center in the country.
Manti makes history
A state title happens every year, but Manti girls soccer made history with the school's first-ever championship in a sport it has sponsored since 2007, when it opened the program under current head coach Eleshia Steinfeldt.
×
Related Stories