This archived news story is available only for your personal, non-commercial use. Information in the story may be outdated or superseded by additional information. Reading or replaying the story in its archived form does not constitute a republication of the story.
SALT LAKE CITY — As the first day of FanX Salt Lake Comic Convention kicked off Thursday, a handful of celebrities introduced themselves by walking down a red carpet in front of a huge statue of the Incredible Hulk.
FanX organizers wanted to switch things up this year, so they started the event off with the red carpet walk akin to those that traditionally begin awards shows — although on a smaller scale.
A group of several hundred fans decked out in various cosplay outfits whooped and shouted as Kel Mitchell, John Rhys-Davies, Patrick Renna and others paraded down the red carpet, which also was adorned with a statue of Batman and Han Solo frozen in carbonite.
And yes — Renna said it. When the actor, most famous for his role in the filmed-in-Utah flick "The Sandlot" got up in front of the fans on the red carpet, he was coerced into reciting his most famous quote from the movie: "You're killin' me, smalls!"
What can @PatrickRenna tell us about the upcoming #Sandlot TV show on Disney+? "It's years later and we have our own kids. I think that [Ham's] storyline has a lot to do with Squints' storyline. It should be a lot of fun for us to do." #FanXpic.twitter.com/wZWWBMEOId

— FanX® Salt Lake Comic Convention™ (@fanxsaltlake) September 6, 2019
The festival runs through Saturday at the Salt Palace Convention Center in downtown Salt Lake City.
Other celebrities scheduled to appear include "Spider-Man" star Tom Holland, "Star Wars" actor Hayden Christensen, "24" actor Kiefer Sutherland, "Casper" actress Christina Ricci and many more.
After walking down the red carpet, Rhys-Davies, known for his role as Gimli in the "Lord of the Rings" movies, remarked that before the advent of conventions like FanX, people felt that they were "the only freak in town."
That changed when fans started congregating at conventions, he said.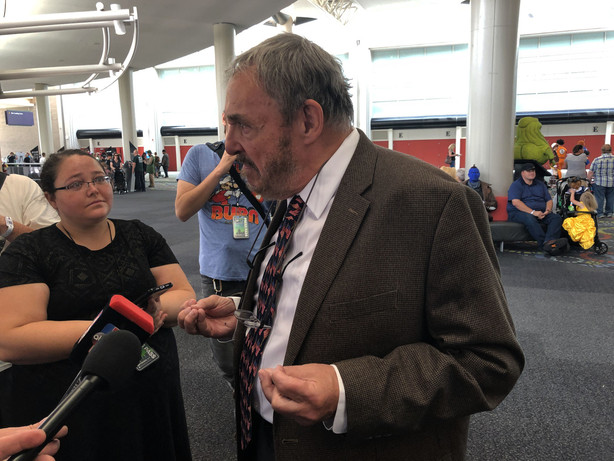 "They find suddenly that … there are other people with imaginations that want to pretend and expand their imaginations partly through the fellowship with other people with imaginations," Rhys-Davies said. "And I have met the most incredible people. I come because they teach me so much."
It is indeed the "Superbowl of geeks," said Jarrod Phillips, FanX director of business development.
He's always astounded by the dedication of the fans and cosplayers who come out to the show, from those that spend thousands on elaborate costumes to those who simply put on a Superman T-shirt.
He said every FanX event has gotten bigger and better. This weekend's convention has already exceeded the benchmark organizers set for attendance numbers, he said. It will also feature over 50 celebrity guests and 800 vendors.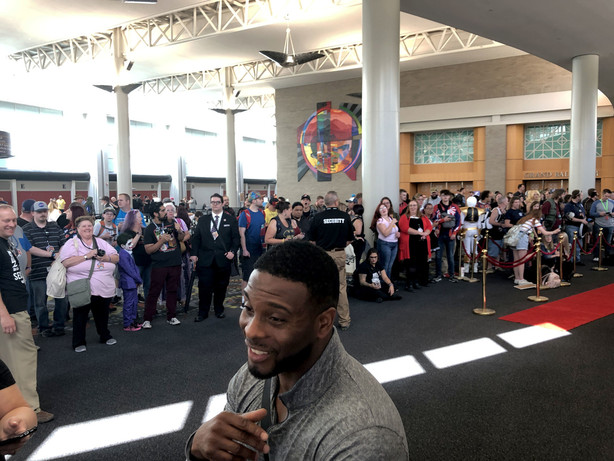 At the heart of it all — as the event's name reveals — are the fans, Phillips said. He, FanX co-founders Dan Farr and Bryan Brandenburg, as well as others, started the event in 2013 because they wanted to give fans the "maximum amount of joy" and some spontaneous fun, he said.
"It's mind-boggling to us to see how many cool things the fans create, what kinds of things the fans do," Phillips said. "This is 100% for the fans. The reason that we do this is because we're passionate about it."
An underrated or overlooked part of the event is the "artist's alley," which features comic book artists and creators from all over the world, Phillips said.
"The level of talent, the artistic talent that we have at every single show, is mind-boggling," he said. "There are some of the best comic book artists in the world at our show."
Arryn Zech, known as a voice actor for the anime series "RWBY," agreed that fans are special. She said she loves coming to conventions and meeting people from all over the world.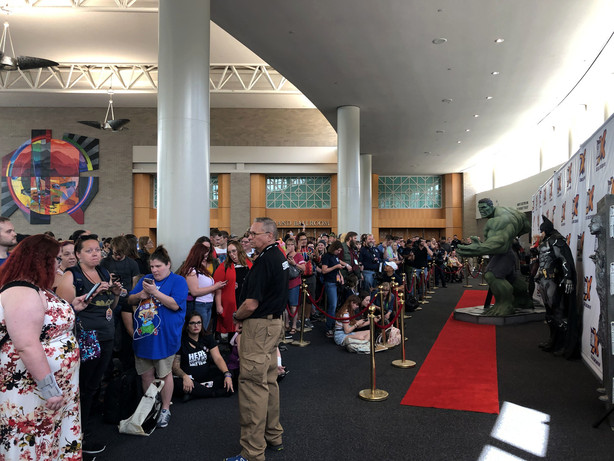 "The dedication that fans have to the show is just outrageous," she said. "The cosplay, the fan art, it's just so, so cool. I just have the best fans."
Kym Couch, a FanX attendee from Boise, said she is looking forward to seeing all the cosplayers at the event. She was cosplaying Thursday as Steve Harrington from "Stranger Things."
"I'm hoping to beat my personal record for how many people want to take pics of me," she said.
Voice actor Jess Harnell, who is a regular FanX guest, said coming back to Utah each year for the event feels like visiting old friends.
"Out of all the comic cons in the world, FanX is my favorite," he said. "It's the best, and the people of Salt Lake are a big reason why, so we're really grateful to be back."
For more information, visit fanxsaltlake.com.
×
Photos
Related Stories