TV LAND — Deepfake videos are incredibly concerning and frightening, but that's only when it's used by the wrong people.
The phony videos are created using artificial intelligence, and the technology can convincingly superimpose one face over another. This makes it looks like people are doing and saying things they haven't actually done or said.
It's easy to see problems this can (and has) caused in our very digital culture. In fact, as the tech progresses, it's becoming more and more difficult to spot fakes.
It's scary stuff.
But of course, the internet is a special place. Where one person has ill intentions, the next just wants to be clever and make people laugh. Which, of course, brings us to the featured video.
In the video, you'll see familiar sites and sounds as the theme song of the popular 80s TV show "Full House" begins to play. However, YouTube user DrFakenstein gives it a weird, beautiful and unique twist.
You see, every face in the video — from Aunt Becky and DJ to Uncle Jesse and Danny Tanner — is replaced by the resident grump from "Parks and Recreation," Ron Swanson, as played by Nick Offerman (pictured below).
And yes, each deepfake includes Offerman's famous mustache.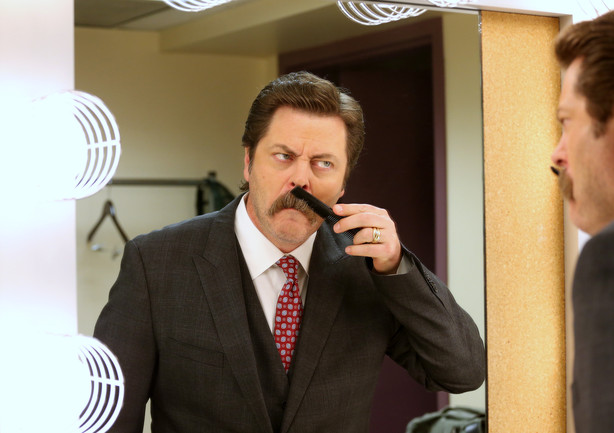 It's glorious and odd and hilarious. In other words, at least in one writer's opinion, this is what all deepfake videos should be.
Have You Seen This?
×
Related Stories