Estimated read time: 3-4 minutes
This archived news story is available only for your personal, non-commercial use. Information in the story may be outdated or superseded by additional information. Reading or replaying the story in its archived form does not constitute a republication of the story.
SALT LAKE CITY — Here are 10 stories you may have missed over the weekend. As always, click on the headline to read the full story.
1. 2 injured in Salt Lake City home invasion, police say
An early morning home invasion robbery in Salt Lake City left one man in extremely critical condition and an elderly woman with serious injuries from being pushed down a flight of stairs, police said.
2. Boat driver arrested after passenger drowns in incident on Flaming Gorge
The 25-year-old driver of a boat on Flaming Gorge Reservoir who caused three people to go into the water, killing one man, was arrested Saturday night, police confirmed.
3. Piute County sheriff lassos man stuck in river to safety
Piute County Sheriff Marty Gleave had to improvise when he responded to a man stuck on top of his car in a rushing river Saturday morning. When it was clear that a rescue team might not be there in time, Gleave turned to the next best thing: his trusty lasso.
4. After 60 years, West Valley's Kowloon Cafe closes for good
After more than 60 years in business, West Valley's beloved Kowloon Cafe closed for good Saturday. The owner, Raymond Wang, decided last month he was ready to close the popular restaurant to spend more time with his grandkids and have more free time.
5. Report: Utah ranks 2nd in nation for rising home prices
A recent study compared data published by Zillow Research Data from March of last year to March of this year and found Utah to have the second fastest year-over-year home price change in the nation.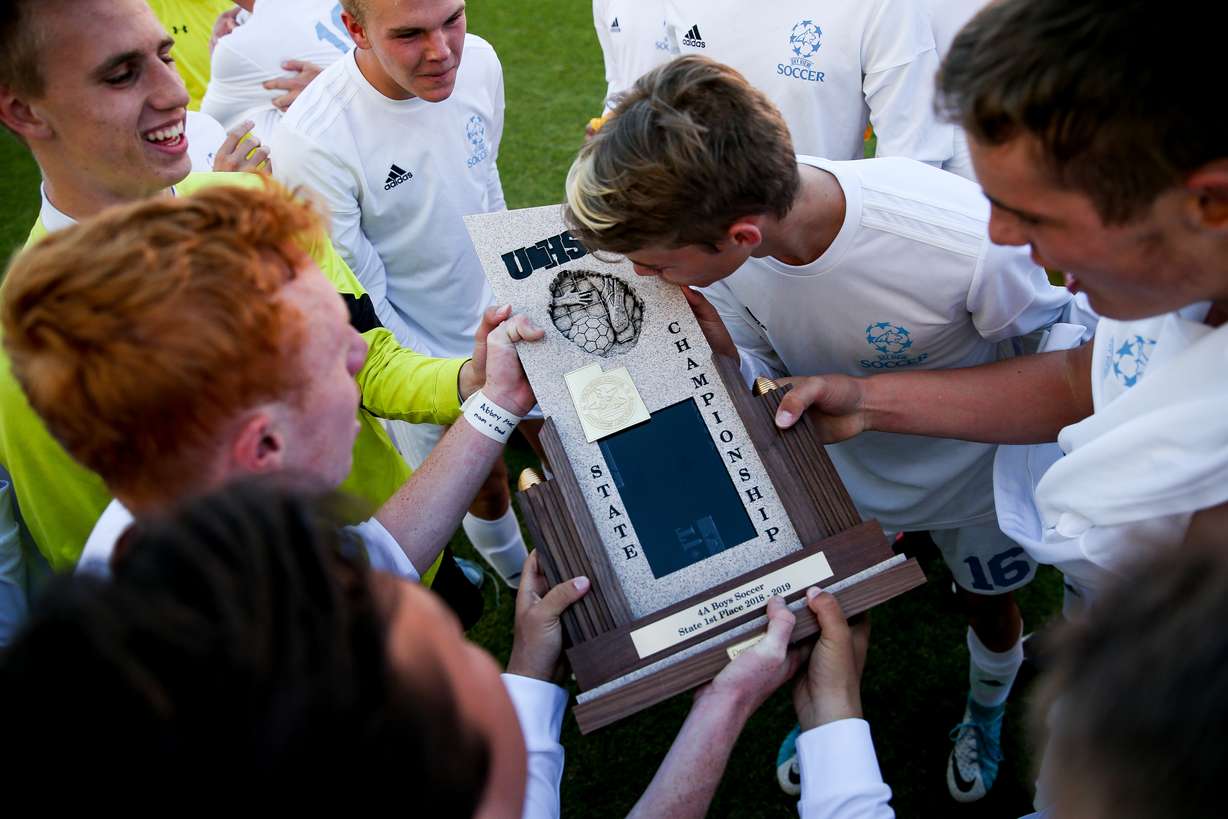 Sports
1. 'Nervy, nervy game': Real Salt Lake survives Colorado 3-2 on road to halt losing skid
Albert Rusnak converted a penalty kick, Corey Baird and Sam Johnson each added a goal, Andrew Putna stopped a penalty, and Real Salt Lake held off winless Colorado for a wild 3-2 win Saturday night in Commerce City, Colorado.
2. Business as usual: New general manager Justin Zanik will continue Jazz's collaborative process
Dennis Lindsey is still around. Zanik, who has spent a total of five seasons with the Jazz, was already around. And the front office already used a collaborative effort to make major decisions.
3. Sky View upsets Desert Hills to claim 4A soccer championship
In the 65th minute, Tate Thurston ran to the back post as Davis Hall fired a shot on frame. Hall's shot was blocked away right to the feet of Thurston and the freshman pushed it into the net sending the Bobcats into mass celebration as they dogpiled in the corner.
4. 'Brothers' of Layton Christian boys soccer comes together for 2nd 2A title in 3 years
There are five languages spoken on Layton Christian Academy's boys soccer team: English, Spanish, Portuguese, Korean and Dutch.
5. Judge Memorial rallies for thrilling 3-2 win over Summit Academy to repeat as 3A boys soccer champs
Antony Galindo scored the game-winning goal after a thunderous 3-0 run over seven minutes, and team captain Joe Paul had two assists to spur a furious rally to lead Judge Memorial to a 3-2 win over Summit Academy for the Bulldogs' second-straight state title Friday afternoon at Rio Tinto Stadium.
×
Most recent Utah stories