This archived news story is available only for your personal, non-commercial use. Information in the story may be outdated or superseded by additional information. Reading or replaying the story in its archived form does not constitute a republication of the story.
Editor's note: This is part of a series at KSL.com featuring some of Utah's coolest cars. If you own a customized vehicle — from sports cars to semitrucks — email vvo-duc@deseretdigital.com with a photo of the vehicle and a brief description for consideration.KANAB — You know that car you sold in college? You can get it back, better than it was, but it will take a lot of work and money; just ask Dave Nicholson.
Nicholson left the Pasadena, California, area for BYU in 1961, bringing along a 1933 Ford five-window coupe and a 1940 Ford Tudor. He left married in 1964, but returned for a year in 1968 — this time without the Tudor. He kept the 1933 until 2002 when a relative built it into a show car.
Seeing the 1933 all "gorgeous" inspired Nicholson to get a 1940 of his own going. In 2012, he found one with issues in St. Louis, Missouri. The second owner — it was in one family for about 70 years — had replaced the split windshield with a one-piece, put in a 302 V-8, GM tilt steering column, bucket seats, custom rims and lowered it. Nicholson said he thought it looked pretty good, but he was about $50,000 off on his estimate.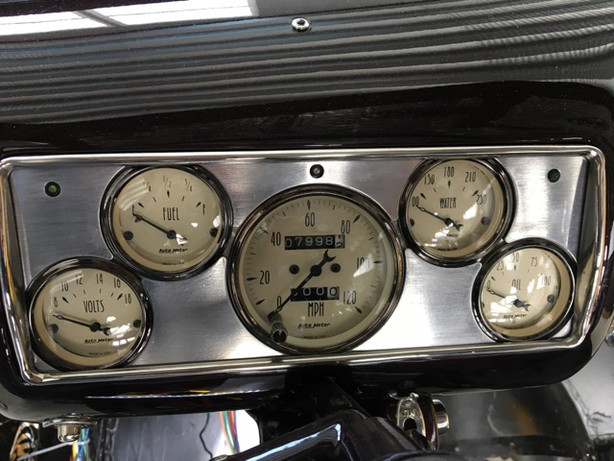 He took it to shop in the California desert, got to work, and one thing led to another. He swapped the engine for a 351 Windsor with a Dart block claiming 500 horsepower. He went with a T-5 transmission with left-side shift and a modified 8-inch Ford rear end.
The story of the Black Cherry paint is a long one, involving finding more problems, spending more money and taking from 2013 to 2018.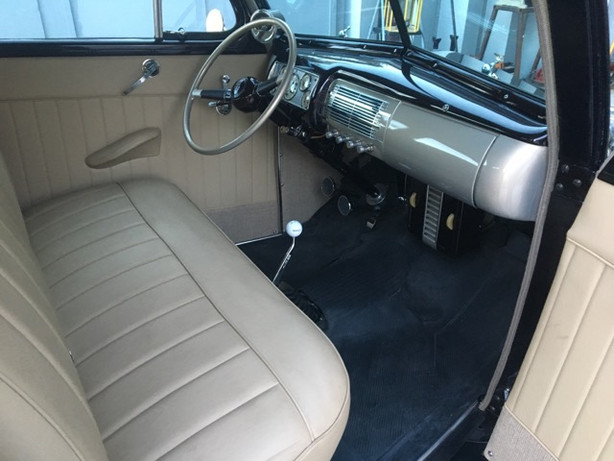 Inside, he and his wife smoothed the dash, filling in the ashtray and radio holes. He put in the original steering wheel and seats. The truck that was supposed to trailer the Ford back to Nicholson's winter home in Kanab had problems, so he hit the Southern California highways at their speed limits and said it did fine.
The car was built to be driven, and Nicholson's wife Annie takes it everywhere. Her only complaint is when she's going to the grocery store in a hurry and people want to talk to her about it.
Related:
Nicholson invested all that time, energy and work in the car because he thinks the 1940 Ford Tudor is one of the most beautiful cars ever made. He said it handles great and has lots of room. He splits his time between Alaska and Southern Utah and wants the Ford to do the same.
---
×
Photos