This archived news story is available only for your personal, non-commercial use. Information in the story may be outdated or superseded by additional information. Reading or replaying the story in its archived form does not constitute a republication of the story.
Editor's note: This is part of a series at KSL.com featuring some of Utah's coolest cars. If you own a customized vehicle — from sports cars to semitrucks — email vvo-duc@deseretdigital.com with a photo of the vehicle and a brief description for consideration.SALT LAKE CITY — JayDe Butters is a unique individual with a unique taste in cars. Growing up in Salt Lake City, Butters loved cars from a young age. His favorite? The Chevy Camaro.
His car history consists of a Geo Metro, the perfect first car for any teenager, followed by a Dodge Neon, Toyota Celica, Camaro RS, Camaro SS, and finally, a monstrous 2013 Camaro ZL1.
For Butters, he wasn't satisfied with a basic ZL1 package and figured some modifications were needed to help bring up the power and make it something unique. He enlisted the help of an individual who promised him that he could do a basic tune, upper and lower pulley, and headers as a trade for his stock ZL1 hood.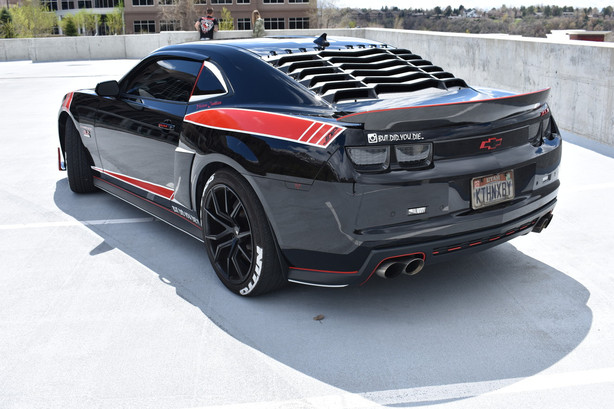 After several months of complications in the beginning of this year, he finally decided to take his car to JDP Motorsports in Sandy to have the work he wanted completed on the car. It was discovered when the car was brought in that not only had the individual who worked on the car before not done what was promised, but the entire supercharger was soaked in about an inch of oil and needed a complete rebuild.
After a quick turnaround by JDP, where all the necessary repairs were made and the upgrades were applied, the ZL1 was producing a gut-wrenching 655 horsepower to the wheels along with 577 pound-foot of torque, up from the stock figures of 580 horsepower and 556 pound-foot of torque, respectively. This was achieved by a tune, ported supercharger and throttle body, new upper and lower pulleys, plugs, injectors, Stainless Works headers, a 4.5-inch Roto-Fab intake, and all new wiring. When the car was completed, Butters said, "this is what the car is supposed to sound and feel like."
Related Stories:
The outside of the car is what makes this ZL1 truly stand out. Along with the engine modifications, the body consists of custom vinyl graphics and paint, red and black emblems, a custom front splitter, carbon fiber hood, custom built headlights with color changing LED lights, XO Luxury wheels, custom tail lights, louvers over the back window, and a Z28 spoiler on the back tasked with the responsibility of keeping the rear tires planted to the pavement.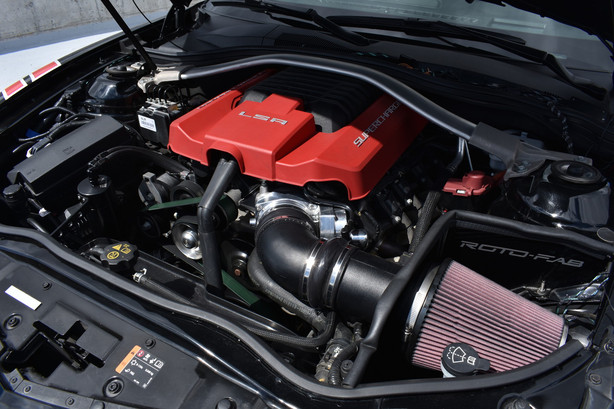 On the side of the car is a vinyl sticker that says, "But Did You Die?!" The story behind the phrase comes from when his girlfriend, Alayna, rode in the car for the first time and experienced the power and speeds the car was capable of. Alayna screamed in terror as Butters stepped on the gas and when he stopped, he looked over at her and asked the question, "but did you die?" The joke became a running theme with the car and the phrase became JayDe's personal Instagram username, @but.did.you.die_.
The windshield has a banner along the top for a local car club, the Utah Head Turners. The club consists of 57 members with head-turning cars featuring both visual and performance modifications. They put on racing events, local meetups, and private cruises benefitting charities around the valley.
Last year, he was able to participate in a cruise dedicated to a young girl battling cancer. Unfortunately, the young girl lost her battle with cancer late last year, but her legacy will live on in the car community as they plan on continuing the cruise annually.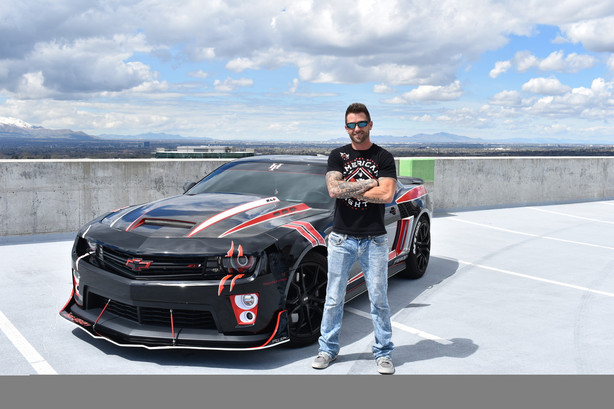 "We're doing another cruise on April 20 actually for a cancer patient from Idaho, and all the proceeds from the event will go towards his care," he said. The event will consist of a private cruise followed by a gathering at Luxe Auto Spa in South Salt Lake.
As for future plans with the car, Butters plans on enjoying it as it is for a while. Recently, he won a new set of Michelin tires on an Instagram giveaway, and those will be added in the coming weeks. He said, "stay tuned for the massive burnout on my old tires." There is no better way to celebrate new tires than doing a burnout on the old set, and his monstrous ZL1 is plenty capable of producing some serious tire-shredding action.
---
Jeff Giles is a current student at Utah State University. He may be contacted at jeffgiles94@gmail.com, thank you.
×
Photos