Estimated read time: 1-2 minutes
This archived news story is available only for your personal, non-commercial use. Information in the story may be outdated or superseded by additional information. Reading or replaying the story in its archived form does not constitute a republication of the story.
VINEYARD — The family of a 6-year-old girl who died after being struck by an SUV spoke about their daughter Friday.
Funeral services for Annie Gonzalez are planned for Saturday.
Her family said they will miss their bright, intelligent, thoughtful kindergartner who loved to be around her family.
"She left a void in my family's heart," said Annie's father, Ivan Gonzalez. "She was a loving girl, humble, understanding, perfect. My daughter was perfect."
The Gonzalez family recently moved to Utah from Venezuela, seeking political asylum. Annie is the youngest of three children.
Annie was riding an electric scooter on March 27 when she rode into the path of an SUV that had backed out of another driveway and was traveling out of the cul-de-sac. First responders tried to save the girl, but she was pronounced dead at the scene.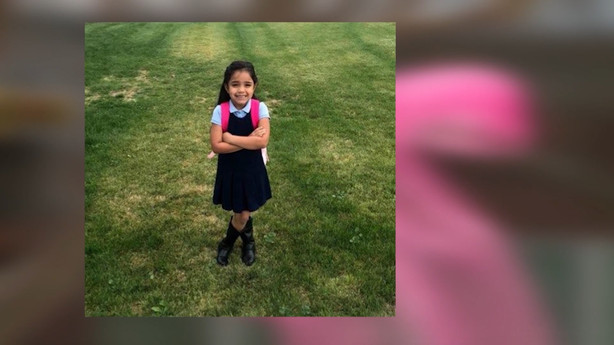 Her older sister, Genesis, said she will miss her best friend.
"Every time that I wanted to do something, she would be like, 'Oh, I want to go with you,'" she said. "She looked at me like a second mom to her."
Genesis Gonzalez said her sister was loved by everyone.
"She was an angel," she said. "Everybody that knows her, loved her because she was super kind."
The family's middle child is in the Missionary Training Center preparing for a mission for The Church of Jesus Christ of Latter-day Saints. The Gonzalez family said he's been given permission to attend Annie's funeral.
Funeral services will be held Saturday at 11:30 a.m. at the Vineyard Stake Center, 422 E. Holdaway Road. A visitation will be held Friday from 6–9 p.m. and Saturday from 10–11:15 a.m., both at the church.
×
Related Stories