Estimated read time: 6-7 minutes
This archived news story is available only for your personal, non-commercial use. Information in the story may be outdated or superseded by additional information. Reading or replaying the story in its archived form does not constitute a republication of the story.
PARK CITY — The last thing director Joe Berlinger said he wanted to do with his new Ted Bundy biopic was to glorify the notorious serial killer's crimes.
The title of Berlinger's new film, "Extremely Wicked, Shockingly Evil and Vile" might suggest it's a graphic, violent movie. That's not the case.
After the film screened Sunday at the Sundance Film Festival, where it premiered the night before, Berlinger told the audience he's not interested in violence. Instead, he said he wanted to focus on the victims in the Bundy story, as well as how they became victims.
"I want to give the audience the same experience of what it's like to be seduced by a psychopath," he said. "So many people were lured to their death because of (Bundy's) charm."
Movie premise and highlights
"Extremely Wicked" stars Zac Efron as Ted Bundy, the killer who confessed to 30 murders — including eight in Utah — before he was executed in Florida in 1989.
Lily Collins also stars in the film as Elizabeth Kloepfer — also known as Liz Kendall — Bundy's longtime girlfriend.
Other cast members include John Malkovich as the judge presiding over Bundy's Florida trial, Jim Parsons as a Florida prosecutor, Haley Joel Osment as Kendall's post-Bundy boyfriend and Kaya Scodelario as Carole Anne Boone, a woman who later married Bundy and gave birth to his child.
Berlinger also created the documentary series "Conversations with a Killer: The Ted Bundy Tapes," which is currently available on Netflix. He left during the post-production stage of the Netflix series to shoot the fictionalized version of the Bundy story, he said.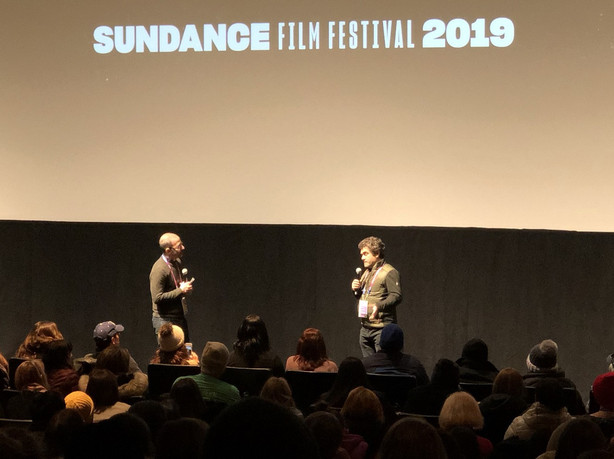 Rather than depict Bundy's crimes, "Extremely Wicked" essentially starts after he's been caught.
It follows his run-ins with police in Washington, as well as his court dealings in Utah, Colorado and, finally, Florida.
"Washington missed you, Utah gave you away, Colorado lost you, but I'm going to fry you," a boisterous Florida sheriff tells Bundy later in the film.
The film becomes part-courtroom drama, part-character study as it focuses on the effects Bundy's crimes have on Kendall.
Though it's a little too concerned with being a cool and stylish '70s period piece at times, "Extremely Wicked" succeeds largely because of its sensational cast.
Efron is excellent as Bundy, handling well the signature sinister charm that he became known for. There are several Oscar montage-worthy acting scenes from in the film. It's the best work of his career, hands down.
Collins is also magnificent as Kendall. Her scenes are very physically and emotionally demanding as they depict Kendall's descent into depression at the hands of Bundy. She goes toe-to-toe with Efron in every scene the two are in together, packing emotional weight into every line.
Malkovich comes in during the film's final act to steal the show in his scenes. He is the perfect casting for the flamboyant and peculiar Judge Edward Cowart. The film's latter half would be a rather ordinary courtroom drama without Malkovich elevating it.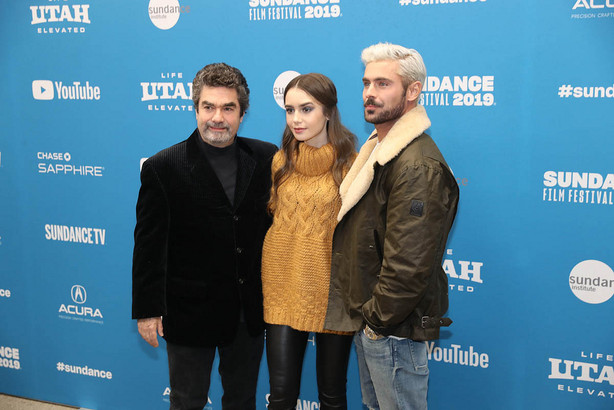 The cinematography and editing is creative and bold, too. Berlinger brings vibrancy and life to an otherwise dour story about death and evil.
And at the heart of it all is empathy for the victims of this chilling story. The film closes by showing the names of all 30 of Bundy's known victims, before noting that experts believe there were actually many, many more victims.
Berlinger said he wanted to make a movie that reframed the conversation to tell the Bundy story through the perspective of Kendall and the other victims.
"What's interesting to me is the enduring lesson of Bundy," he said. "The people who do the worst things in society are those who present themselves as the nicest."
"Extremely Wicked, Shockingly Evil and Vile" screens three more times at Sundance, including Tuesday at 6:30 p.m. at the Rose Wagner Center in Salt Lake City. For more information on how to see the film, click this link.
Content guide
When movies play at Sundance, they typically have not yet received a rating from the Motion Picture Association of America. "Extremely Wicked" is unrated at this point, but will probably be rated either PG-13 or R.
With part of the story taking part in Utah, there is a lot of local interest in this film. Here's what you should know in order to decide if you want to see it at Sundance or when it gets a wide release later this year:
Profanity
I counted three uses of the "so-called R-rated word" in this film. They are spaced out rather than being one after the other.
Aside from those instances, the profanity in this movie is typical for a PG-13 rated film. There are a handful of occasional swears, but the language is not gratuitous.
Sexuality
There are two sex scenes in this movie. The first cuts off before anything really happens, but shows a woman in her bra and underwear.
The second depicts two characters in the act. Zac Efron's nude backside is shown, but there is no other nudity in the scene.
There are also several prison scenes where nude male backsides are shown.
Near the end of the film, a crime photo of a nude, headless woman's body is briefly shown. In a courtroom scene, another crime photo of a female murder victim's nude backside is shown.
Violence
Despite this film's wordy title, there is very little violence shown in the movie. One scene shows a woman get hit in the head with a crowbar, and there is a small amount of blood shown.
There is some punching and kicking shown when some prison guards handle an inmate and a very brief fight when a character tries to escape from a policeman.
Though none of Bundy's grisly murders are shown on screen, there is talk about them in some of the film's courtroom scenes.
Characters describe rapes, beatings and killings several times in the film.
As previously mentioned, some crime photos of dead bodies are shown in the court scenes. Bloody evidence images are also shown numerous times.
Themes
Since "Extremely Wicked" is a movie about one of the most notorious serial killers in American history, it gets pretty dark at times, as you might imagine.
Murder and sexual assault are prominent issues and come up many times in the movie. There is also talk of characters feeling unsafe as a result of the murders that are happening.
Depression and mental health is another big theme in the film, especially regarding Lily Collins' character. Kloepfer is clearly deeply affected after she realizes her longtime boyfriend is an extremely dangerous man. She spirals into a decade-long bout of depression, and she turns to alcohol and smoking as a coping mechanism.
×
Photos
Related Stories