This archived news story is available only for your personal, non-commercial use. Information in the story may be outdated or superseded by additional information. Reading or replaying the story in its archived form does not constitute a republication of the story.
SALT LAKE CITY — Police arrested three people Saturday in connection with the death of a South Jordan man who had been missing since Thursday, officials report.
Manuel Velasquez, 31, was arrested and booked into Salt Lake County Jail for investigation of murder among other felony charges. Diana Hernandez, 30, and Jessica Miller, 38, were booked into jail for investigation of obstruction of justice, according to Salt Lake City police detective Greg Wilking.
On Friday evening, police were called to an apartment in Salt Lake City near the intersection of Princeton Avenue and Windsor Street on "suspicious circumstances" related to the disappearance of David Stokoe, Wilking said.
Stokoe, who worked in real estate, had left his South Jordan home Thursday evening to check on the property he owned in Salt Lake City. His wife was out of town, but had been in contact with him up until he left to check on the property. She did not hear from him after that, according to police.
"When we arrived there, we saw things on scene that rose a level of concern for his well-being," Wilking said during a press conference Saturday evening. "We determined there was a crime scene there and began investigating."
Stokoe's body was found later Friday evening inside the apartment where police were originally called to, Wilking said.
"There was an area that was not obvious when we went into that apartment and searched it initially," he said. "It was a secret place; crawl space type of area that once we began processing that scene, we discovered that secret passage, or secret door, and then discovered his remains."
Police believe Stokoe was killed on Thursday night by gunshot.
"My understanding is he showed up there for rent or to have a conversation about their continuing to rent there and an altercation took place resulting in his death," Wilking said.
Nate Brusik, a close family friend, told KSL TV Friday Stokoe went to the property to check on disgruntled tenants with the intent to evict them. He believed Stokoe was in danger when no one had heard from him.
"Dave hasn't disappeared because Dave's having a meltdown, Dave's disappeared because somebody's done something," he said.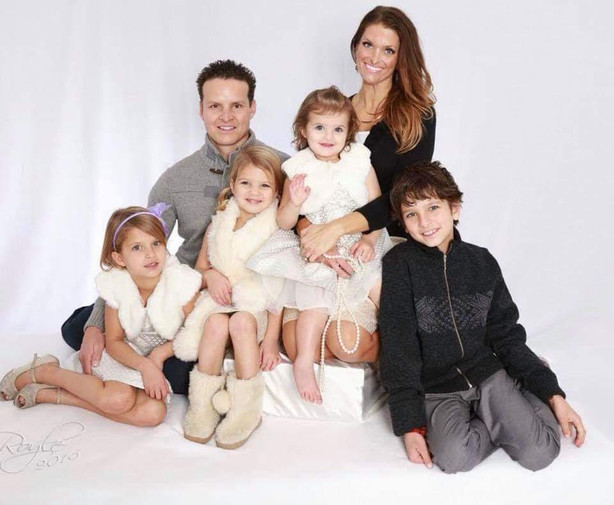 At the time, the individuals who lived at the apartment that police were searching were the main focus of their investigation, Wilking said. Authorities executed numerous search warrants and questioned several people which led them to the South Parc Townhomes apartment complex in South Salt Lake early Saturday morning.
Based on the nature of the crime they were investigating, police had a SWAT team assist them and eventually took the three individuals into custody, Wilking said.
Earlier Saturday, police took into custody two individuals who were found driving Stokoe's car, which had also been missing. The car was recovered by West Valley police and a man and woman were taken in for questioning but neither was arrested in relation to the homicide, Wilking said.
One of the individuals was jailed on a parole-related violation and the other was released, he added.
Contributing: Cara MacDonald, KSL.com
#FB_live
Editor's note: This story has been corrected to state the relationship of Nate Brusik as a close family friend and not a family member.
×
Photos
Related Stories