SALT LAKE CITY — 2018 was quite the year in Utah sports.
From individual highs to career performances to teams going where no (or few) teams have gone before, the sporting landscape changed in many ways over the past 365 days.
Here are our staff's 10 favorite moments from the past year as we turn our attention to 2019.
Donovan Mitchell: A star is born
Yes, the Utah Jazz officially took the first-round NBA draft pick from Louisville in the 2017 NBA draft.
But Mitchell's star was ignited in the 2018 calendar year, leading the Jazz to an unlikely playoff berth, a first-round series win over the Oklahoma City Thunder, and snagging NBA Slam Dunk champion honors along the way.
Then, Mitchell became the first Utah Jazz player to sign a signature shoe contract (with Adidas) since Karl Malone debuted the now-infamous Apex Mailman in 1998.
"With this comes more," Mitchell said of the shoe deal. "So I have to bring more, do more and I know that — but at the end of the day, this is just a blessing."
Aggies All the Way (to 11-2)
Utah State football had a breakout fall, led by a high-octane offense and sophomore quarterback Jordan Love.
The Aggies tied a school record with 11 wins, including a 51-13 rout of North Texas in the New Mexico Bowl. They averaged 47.5 points per game, the third-best mark nationally behind Alabama and Oklahoma, and finished No. 11 in total offense and No. 54 in total defense.
They also lost head coach Matt Wells, offensive coordinator David Yost and co-defensive coordinator to Texas Tech, replacing them with former head coach Gary Andersen, Mike Sanford, Jr., and Justin Ena.
"Cache Valley is where we wanted to be, and anybody that's know us has known for a long time," Andersen said. "I don't have plans to go jump here and go coach there and go do this. I would love to stay somewhere for a long period of time and build a team that is a consistent winner."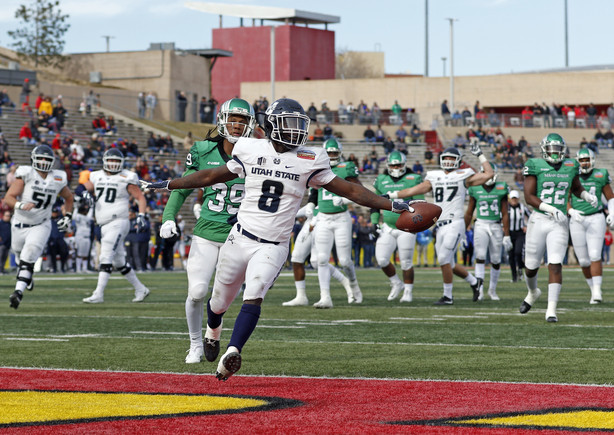 Tony Finau breaks through
After what has felt like a lifetime trying to break through on the PGA Tour, Salt Lake City native and Lehi resident Tony Finau had the best season of a Utah golfer in a decade.
Finau finished the year ranked No. 14 in the World Golf Rankings, placed in the top 10 in three majors, earned his first-ever U.S. Ryder Cup berth, and took home $5.6 million in winnings on the PGA Tour — more than some guy named Tiger Woods.
He also proved that you don't have to forget where you came from when you hit the big time.
"I know what it's like to not have a lot of money for lessons or the ability to pay for events," said Finau, who grew up in Rose Park and turned his parents' garage into a driving range to practice in the cold Utah winters. "If I can help just one kid with a chance to be more than he or she is today, it is all worth it."
Rudy Gobert, defensive menace
If Mitchell became the face of the Utah Jazz in 2018, Rudy Gobert was the foundation.
After missing 26 games due to injury, the "Stifle Tower" returned during the 2017-18 season to launch the Jazz to a 30-8 finish in the regular season and into the NBA playoffs. League voters took notice, too, naming the 7-foot-1 native of Saint-Quentin, France the NBA's defensive player of the year, ahead of Philadelphia's Joel Embiid and New Orleans' Anthony Davis.
With Gobert in the paint, the Jazz had the NBA's best defensive rating in 2018, allowing 97.5 points per 100 possessions and holding opponents to 43 percent shooting in the second half of the season.
"I take so much pride into what we are building right now as a team that to me, it means more than just go and change to another team or ride somebody's boat," Gobert said. "I think what's happening, what we're building means more than anything. I truly believe we're going to win a championship in the future, but it would mean so much more the way — all the things we've been through as a group, as an organization that it has more value in that for me."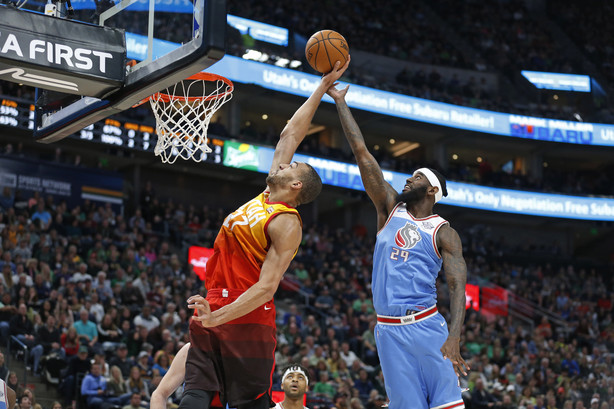 Utah's Pac-12 South title
For the first time since joining the Pac-12 in 2011, the Utes claimed an elusive outright division title.
The only program in the South that had yet to appear in the league's championship game, Utah (with a little help from Oregon) advanced to face Washington in Santa Clara, California before finishing the season in the Holiday Bowl on New Year's Eve.
"Our guys have worked hard in practice, as they always do," Utah coach Kyle Whittingham said. "Everyone asks me what our key to success is in bowl prep. Really nothing that we hold under lock and key, some secret practice plans. Just the way our guys go about business, knowing when to have fun, knowing when to get down to business.
"Our guys have done a great job of doing that."
Nathan Chen's breakout Olympics
If 2018 is remembered for the Pyeongchang Winter Olympics, then Salt Lake City native Nathan Chen may be remembered as one of the quadrennial games' breakout stars.
And it almost ended before it started.
Chen fared poorly in the short program portion of the men's figure skating competition in Gangneung, South Korea. By his own words, he called it a "disaster."
But Chen rebounded in a big way, nailing an unprecedented six quadruple axles to score a personal-best 215.08 in the men's free skate, good for fifth place at the Olympics.
"I think after having such a disastrous short program and being so, so low in the ranking — lower than I usually ever am — it allowed me to completely forget the results and focus on enjoying myself out on the ice," Chen said, "and getting rid of expectations helped a lot."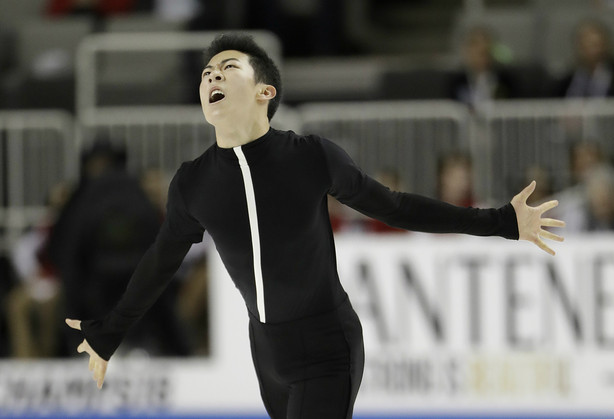 BYU football on the rebound
After a disastrous 4-9 season that saw the departure of BYU football legend Ty Detmer as offensive coordinator, the Cougars rebounded in head coach Kalani Sitake's third season to finish 7-6 and a win over Western Michigan in the Famous Idaho Potato Bowl.
"We wanted to build off the last game, but I think we wanted to win," said freshman quarterback Zach Wilson, who finished the season with a perfect 18-of-18 passing for 317 yards and four touchdowns against the Broncos in Boise. "I think this will build into our offseason, when we'll come out with a lot of energy and be excited for the schedule."
Chris Hill calls his career
Longtime University of Utah athletic director Chris Hill announced his retirement in 2018, stepping down after 31 years on the job.
The man who would become known as Dr. Hill arrived at Utah in 1987, when the Utes' football program was mired in mediocrity and the university's athletic department was second-fiddle (at best) to other programs in the state.
Under his watch, Utah grew into a WAC and then Mountain West power, then jumped into the ranks of the Power-5 when the Pac-10 expanded in 2011. The football team went on to two undefeated in Hill's tenure, including the 2008 Sugar Bowl over Alabama that later earned it a nod as a "poll national champion" this year, the men's basketball team reached the NCAA championship in 1998, and the athletic department won nine national titles under his watch.
He also presided over expansion, like the recent one to Rice-Eccles Stadium and the addition of the westernmost men's lacrosse program in NCAA Division I, as well as contraction, discontinuing the men's track and field program in 2005.
"Chris Hill leaves a tremendous legacy at the University of Utah," Utah president Ruth V. Watkins said. "Chris has embodied all the traits needed to build a successful program: a student advocate, a skilled negotiator, a solid administrator with a keen eye for talent, an excellent fundraiser and a passionate sports fan."
RSL back in the playoff groove
After missing the playoffs by one point in 2017, Real Salt Lake recaptured momentum with a playoff run in the first full season under head coach Mike Petke.
With a little help from the Houston Dynamo, RSL edged into the MLS Cup playoffs — then went on to stun the higher-seeded expansion Los Angeles FC in the knockout round.
RSL was led by newly acquired midfielder Damir Kreilach and attacking mid Albert Rusnak, who signed a new $2 million annual contract to stay with the Utah side through the 2021 season.
"I have really enjoyed playing for Real Salt Lake the last two years and I am looking forward to us competing and bringing an MLS Cup to the fans who have given me and my teammates unbelievable support," Rusnak said.
New beginnings
2018 also marked the inaugural season for several new sports on the Wasatch Front, led by Utah Royals FC of the National Women's Soccer League.
Yes, after more than a decade of Major League Soccer in Utah, RSL owner Dell Loy Hansen brought a women's franchise to Salt Lake City. The club inherited the contracts of the now-defunct FC Kansas City, pulled head coach Laura Harvey from semi-retirement, and brought in several other U.S. and international stars like Kelley O'Hara and Christen Press to finish 9-7-8 in their expansion season.
"Bringing women's soccer to this state and this city is a huge thing, and I don't think those inside the locker room completely understand it yet," Harvey said. "We've been on a memorable journey — not always positive — but it's something we can always look back on and build for the future.
"I truly believe that this club is going places. Jump on this train, because it's going somewhere."
In addition, Utah also welcomed a professional rugby franchise — the Utah Warriors of Major League Rugby, which advanced to the league's four-team playoff in its first season; and the Salt Lake Stallions of the new pro football league The Alliance of American Football announced they will begin play in February 2019 at Rice-Eccles Stadium.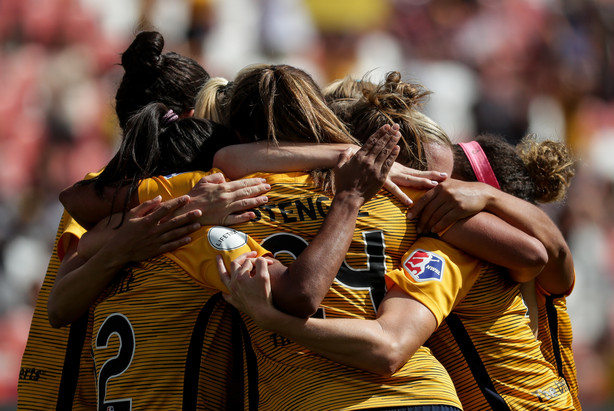 Puka Nacua shatters prep record book
If the younger brother of former BYU safety Kai Nacua and Utah wide receiver Samson Nacua is truly bound for USC, as he committed last July, then he certainly left his mark on the Utah High School Activities Association record book.
Puka Nacua finished his senior season with state records for receiving yards, receiving touchdowns and receptions in a single season and a career. The Gatorade Utah player of the year and Deseret News Mr. Football also led Orem High to back-to-back state titles for the first time in school history.
So is 2018 the last we will see of Nacua?
"I am committed to USC," he said, before adding semi-cheekily, "but we'll see in February."
×
Related Stories