LOGAN — It was a football season of historic proportions in Cache Valley.
The Aggies went 11-2, including a 7-1 record in Mountain West play that ended just short of a championship game berth, plus a rout of North Texas in the New Mexico Bowl.
But with success comes rebuilds — and that also proved to be the case come season's end.
Let's take a look back at the best stories of Utah State's 2018, starting with that magical fall.
Aggie (football) all the way
Utah State coach Matt Wells hadn't had a run of success leading up to 2018, as evidenced by three straight losing seasons — a 3-9 campaign in 2016 bookended by 6-7 finishes and a tenuous spot in the legacy of his alma mater.
But all of that is ancient history now, thanks to the 11-2 finish this past season after a 52-13 win over North Texas in the New Mexico Bowl.
After a seven-point road loss to Michigan State in the season opener, the Aggies rattled off 10 straight wins — including a historic 45-20 win at in-state rival BYU — to settle into the second 11-win season in program history (and first under Wells, who also had a 10-win season in 2014).
Utah State was led by a high-octane offense commanded by quarterback Jordan Love and featuring weapons like running backs Gerold Bright and Darwin Thompson, wide receiver Ron'Quavion Tarver and tight end Dax Raymond.
The defense also shined, led by All-American linebacker David Woodward (124 tackles) and a secondary that pulled down 18 interceptions.
But with success comes a rebuild, at least at the Group of Five level — and Utah State was no different.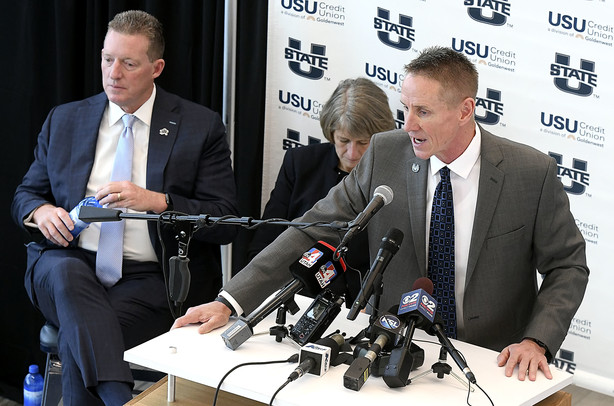 Wells bolts for Lubbock, and Andersen comes home
Matt Wells didn't know that this season would be his last in Logan.
But when the former Utah State quarterback was offered $3.1 million annually to take most of his staff to Texas Tech, he couldn't say no — even if it came before the Aggies' bowl game.
Leaving the program under the command of co-defensive coordinator Frank Maile, Wells moved a little closer to home (he grew up in Sallislaw, Oklahoma) to take over for former Texas Tech coach Kliff Kingsbury, who was fired by the Red Raiders and almost immediately received an offer to be the offensive coordinator at USC.
Wells's departure forced a coaching search for athletic director John Hartwell, the second of the calendar year (more on that in a moment). And, after closing a "national search" to find the Aggies' next leader barely a week into it, Hartwell stayed in-state and hired Utah assistant head coach Gary Andersen — the same Andersen who led the Aggies to 26-24 record in four seasons, including an 11-2 record and a Western Athletic Conference title in 2012 that remains one of the high points in the program's history.
Will Andersen's second go-around in Cache Valley prove equally fruitful? Only time will tell. But the former Wisconsin and Oregon State head coach inherits talent on offense in his first season in Love and Bright, and he's brought along former Utah linebackers coach Justin Ena to be a first-time defensive coordinator in Logan.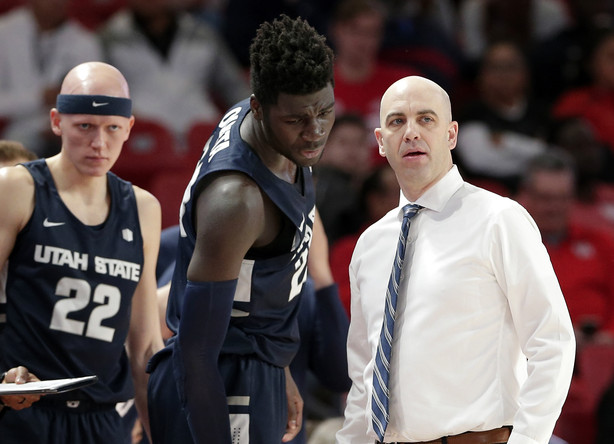 Duryea out, Smith in
Football wasn't the only program that made a coaching change in 2018.
After three seasons of finishing no better than seventh in the Mountain West, Utah State fired men's basketball coach Tim Duryea immediately following the 2017-18 season.
Duryea was an assistant coach on legendary Aggie coach Stew Morrill's staff for 14 seasons, and he helped the Aggies to a 47-49 record in his first Division I head coaching job.
Burdened by the need to get back to the NCAA Tournament, and watching the program spin its wheels while barely registering a postseason nod, Hartwell made the quick decision to remove Duryea just days after his final run in the Mountain West Tournament.
Utah State's best player from a year ago, Wasatch Academy product Koby McEwan, announced a transfer after the firing (he eventually settled on Marquette) after the Aggies brought in South Dakota's Chris Smith to lead the team.
The move has paid off with early dividends; Utah State finished its first non-conference season under Smith with a 10-3 record after Friday's home win over NAIA Eastern Oregon. That includes a 6-0 mark at home, and a program-boosting 80-63 win over Saint Mary's in Las Vegas. Smith now holds the distinction of best start by a rookie head coach in program history, edging Ladell Andersen's start in 1961-62.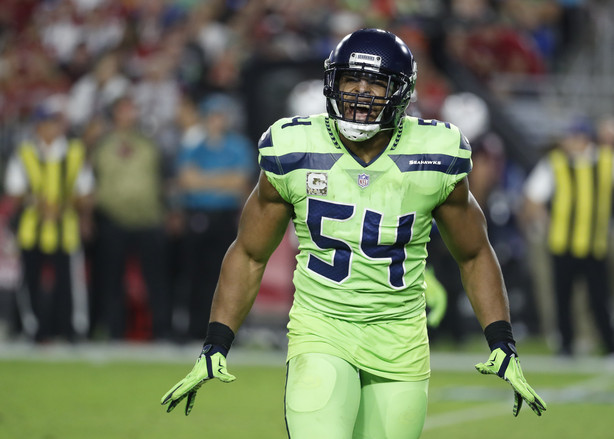 Aggies in the Pros
It was a great year for Aggies in the NFL, led by Bobby Wagner, who was selected to his fifth career Pro Bowl this month. Wagner led the Seahawks with more than 100 tackles and 11 passes defended, while also providing much-needed leadership in Seattle.
The 2019 Pro Bowl will be held Jan. 27 at Camping World Stadium in Orlando, Florida.
The success wasn't just in the NFL, either. Former Utah State hoops star Jaycee Carroll won his second Euroleague title with Real Madrid, averaging 9.4 points per game with the 10-time champion Spanish giants.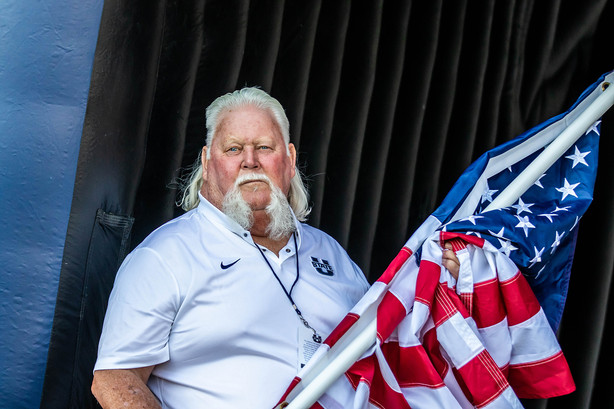 Farewell, Night Runner
The death of Steve Wiley may not be mentioned by casual fans of the Aggie football team. But the longtime assistant equipment manager had a special bond with his team, with players from multiple generations calling him "Pops."
Wiley died in December at the age of 67, sending emotional shockwaves through the community. He was best known for his silver mullet that patrolled the Utah State sidelines for decades, and he drove the Aggies' equipment truck to almost every non-conference game and conference opponents in the Mountain West, WAC, Sun Belt and even Big West conferences.
Not every legendary figure is a coach or a player.
The legend of Steve Wiley — the Night Runner — will live on for years to come.
×
Related Stories