SALT LAKE CITY — The 2018 high school season will likely be remembered for one player: Puka Nacua. The Orem High receiver made ridiculous catches and broke records. He won titles and had just about every fan in the state hoping he'd choose to stay close to home for college.
But his wasn't the only story. The year was full of historic moments and decisions that will impact Utah high school athletics in the future. Here are the top stories from 2018.
Year of Puka
Of course, we have to start here.
The younger brother of former BYU safety Kai Nacua, and Utah wide receiver Samson Nacua, might end up being the best of the bunch. At the very least, Orem receiver Puka Nacua will be immortalized in the Utah high school record books.
Nacua set Utah High School Activities Association records for touchdown catches, receiving yards and receptions. He earned U.S. Army All-American honors, Gatorade Utah player of the year, and was named Mr. Football by the Deseret News. He finished his senior season with 103 receptions for 2,336 yards and 26 touchdowns, and finished No. 1 nationally with 166.9 yards per game, according to MaxPreps.
Oh, and he won too. Nacua helped the Tigers to their second straight 4A state championship in 2018.
The four-star recruit will sign in February. He is currently committed to USC, but he has kept the door open for a possible last-minute switch by not signing in December.
"I am committed to USC, but we'll see in February," Nacua said.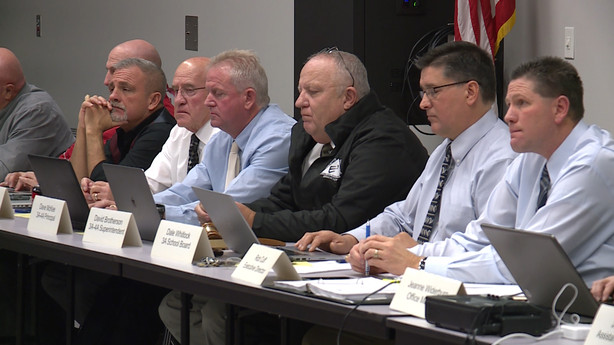 Region realignment
The time has come again. New rivalries will be formed, some old ones will be broke and then in a few years, we'll do it all again.
In early December, the Utah High School Athletic Association approved a new region realignment for the 2019-2021 schools years. Some of the notable changes include East and Roy moving to Class 6A and Hillcrest, Spanish Fork and Orem moving to 5A
"The main purpose for realignment is to try to maintain a level playing field," UHSAA Executive Director Rob Cuff said. "And you start with enrollment numbers that are very important, the size of the school."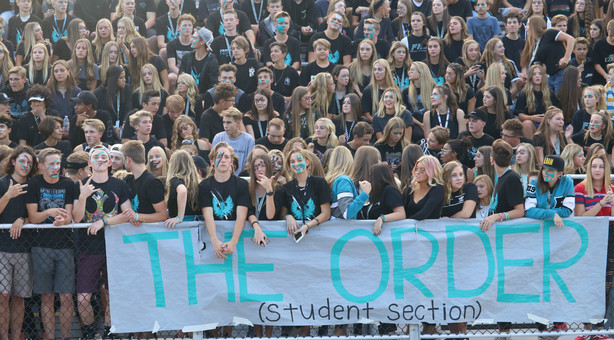 New school opens in Farmington
Farmington was first settled in 1847, making it one of the oldest towns in the state of Utah. But until recently, the city didn't have a school to call its own. That all changed this year with the opening of Farmington High.
While Farmington finished 2-9 in its inaugural football season, the community and students all seemed quite proud of their team.
"These are great kids," Farmington principal Richard Swanson said. "They come from great families, great homes, and they are great kids. They bring that same attitude to school. It's been amazing to watch them interact and come together."
It hasn't taken long for the Phoenix to claim their first state trophy. The Farmington boys' golf team was the 5A state runner-up.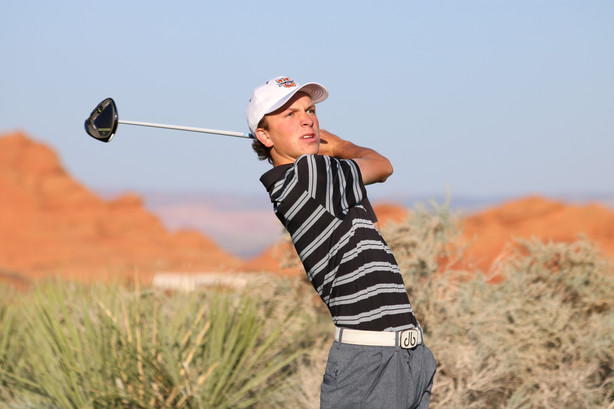 Davis golfer helps the US win Junior Ryder Cup
When Davis High golfer Cole Ponich watched Lone Peak's Zach Jones drill a 65-foot putt to win the 6A state title in early October, he didn't have to think too far back for a happier end to a tournament.
Ponich was part of the United States team that won the Junior Ryder Cup in September in Paris.
Ponich won two points for the USA team in the 12 ½-11 ½ victory.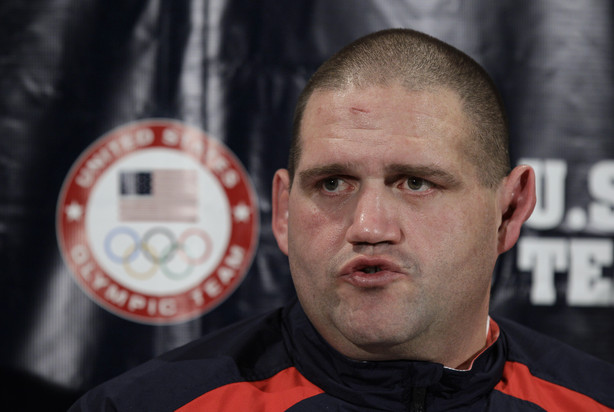 Herriman hires Rulon Gardner
In May, former U.S. Olympian wrestler Rulon Gardner was named the Herriman High wrestling coach.
Gardner famously won gold in Greco-Roman wrestling at the 2000 Olympics, upsetting Russian Alexander Karelin. He returned to the Olympics four years later and won the bronze.
"Hopefully we can put the team together and start building," Gardner told the Deseret News. "Pleasant Grove's loaded, so there's a lot of work ahead of us. One takedown at a time, huh? Every kid can be beat."
Gardner knows a bit about beating the odds. He did it to win gold, and then survived a couple near-death experiences. He lost a toe from frostbite after getting lost while snowmobiling and falling into the cold Salt River in 2002, and later survived a plane crash in Lake Powell in 2007.
Extra credit:
First-ever female ref in a boys basketball state title game
Teresa Turner was one of the officials who worked the 6A championship game between Pleasant Grove and Lone Peak. Her presence was historic.
Turner became the first female official to call a championship game in one of Utah's top-two classifications in state history. Other female officials had previously called lower-division title games.
"I'm humbled. It's been a long battle for female officials," she told KSL Sports. "We don't want to be thought of as female officials; we just want to be referees like everybody else. We want to referee the best games, just like everybody else."
×
Related Stories