Estimated read time: 5-6 minutes
This archived news story is available only for your personal, non-commercial use. Information in the story may be outdated or superseded by additional information. Reading or replaying the story in its archived form does not constitute a republication of the story.
SALT LAKE CITY — In a moving letter to the wife of the North Ogden mayor killed while deployed in Afghanistan, an Afghan pilot who served with him said the Utahn taught him to love his wife "as an equal" and treat his children as "treasured gifts."
Maj. Abdul Rahman Rahmani tweeted a letter to Maj. Brent Taylor's wife late Sunday night that, as of Monday afternoon, had received nearly 4,500 likes and 2,000 retweets. Rahman Rahmani said he conducted several missions alongside Taylor who he often remembers saying, "Family is not something. It is everything."
"In Afghanistan, family is not everything. For many of us, family are treated as property. Here, a woman cannot express herself fully, either inside or outside the house. Here, most families treat children unfairly," the letter reads, in part. "Let me admit that, before I met Brent, even I did not think that women and men should be treated equally. Your husband taught me to love my wife Hamida as an equal and treat my children as treasured gifts, to be a better father, to be a better husband and to be a better man."
Rahman Rahmani later told KSL Newsradio that, one night, he was waiting in the barracks with Taylor and a few others after a mission was delayed. He got a call from home and began shouting at his children and wife over the phone. After he hung up and came back, Taylor asked him why he looked so red and angry.
When he explained what had happened, Taylor began to talk to him about the importance of family, Rahman Rahmani said.
"He said, 'You don't shout at your children. They have the right to say things, and you don't have the right to shout at them.' He said, 'The value of democracy, the value of freedom will be given to our children, to our families and to our women, as well.' And he changed my life. I had that discussion with him for like two hours," Rahman Rahmani told KSL Newsradio Monday.
When the pilot went back home shortly after the mission, he told his wife what he and Taylor had talked about.
"My wife said, 'The world is changing, and we're still living in the first century. ... Let's make a promise that we don't beat our children again. (Let's) put our hands together and swear together that we won't fight each other, and we will not fight our kids,'" he told KSL TV.
Dear Mrs. Taylor, < br>Maj Taylor was my friend. I wrote this letter for his family. < br>I hope this little contribution eases your pain.< br>< br>Note: this letter was sent to his physical add by one my American mentors. I tried to email too but I failed to find her email. pic.twitter.com/28nH7o4W6D

— Abdul Rahman Rahmani (@rahmanrahmanee) November 5, 2018
The Afghan pilot asked Taylor's wife to pass his words along to the seven children Taylor left behind, who Rahman Rahmani said he considers brothers and sisters to his own five children.
"Tell them that their father was a loving, caring and compassionate man whose life was not just meaningful, it was inspirational. I gained a great deal of knowledge from him, and I am a better person for having met him," he said in the letter, noting that Taylor would not take credit for that if he were still alive.
The first time Rahman Rahmani met Taylor, the Utahn complimented him on his English, the pilot told KSL TV. Taylor also gave him a list of positive Facebook pages to follow so that Rahman Rahmani could have something positive to look at when he opened his social media since "a lot of bad things happen in Afghanistan," he explained.
"I don't forget his smile. He always smiled," Rahman Rahmani told KSL TV. "It's not normal in Afghanistan. In Afghanistan, people don't smile, and he was smiling all the time. I asked him a few times, 'Why do you smile all the time?' And he said, 'It motivates people around you to talk to you friendly.'"
He stressed that, though Taylor died on Afghan soil, he died for the success of freedom and democracy "in both of our countries."
Rahman Rahmani has also lost family members in the Afghan war, including his father, three uncles and two cousins — several of whom were killed by members of the Taliban, he told KSL Newsradio. He was also injured in battle and still has "the scars of this brutal war" on his right leg.
"However, I will continue to still fight this 'good fight,' in the words of your respectful husband," he wrote in the letter.
Rahman Rahmani had previously traveled to the U.S. to train as a pilot but eventually returned to his home country, even though many of his fellow Afghans stayed behind in the U.S. to seek asylum, he told KSL TV.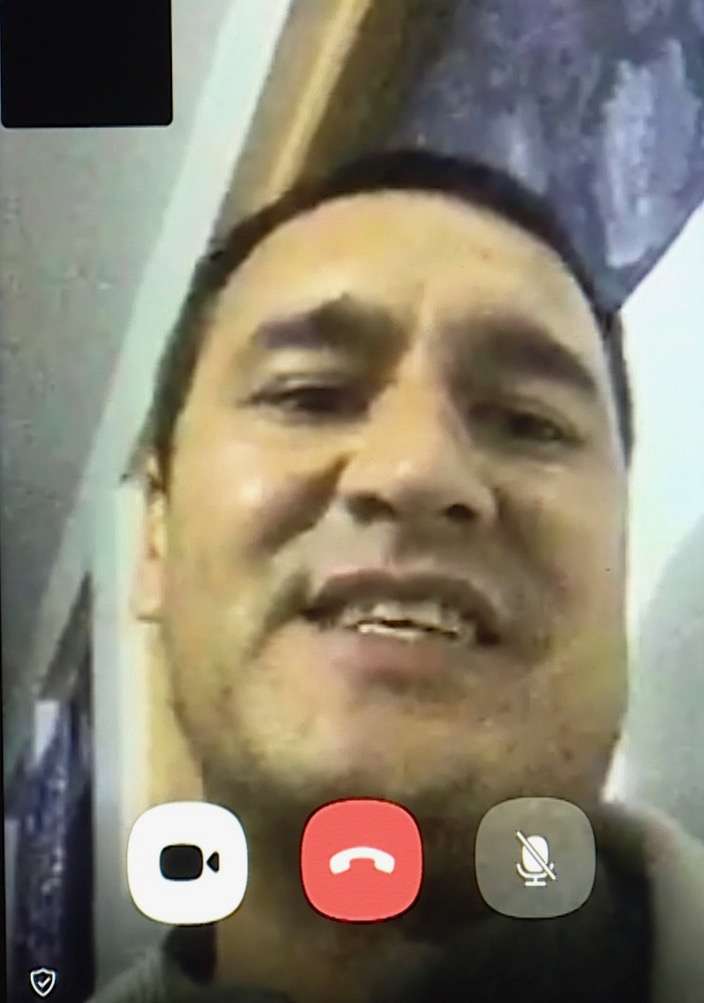 "But I came back to serve in this country. I believe in this country. I believe in my people. We can change things," he told KSL Newsradio.
Taylor told Rahman Rahmani that he fights not only for the safety of Afghans, but also for the safety of those back in Taylor's hometown, who Rahman Rahmani is helping protect from global terrorism and "another 9/11," the pilot said in his letter.
While many compare the Iraq and Afghanistan wars, they are not the same, Rahman Rahmani said. He believes that Afghanistan needs to be stable for the Middle East and the rest of the world to be stable, as well.
The pilot hopes Taylor's family and those in his home country won't believe that the Afghan who shot the soldier was representative of all Afghans or their sentiments toward Americans.
"(Taylor) made me realize that we can be friends," he told KSL TV.
"We pledge to continue to work hard until the end, the day when peace will return to our country and violence and hatred no longer claim the lives of both of our countrymen," he said in the letter.
Taylor, 39, took an unprecedented one-year leave of absence from his post as mayor for his deployment to Afghanistan in January. But months away from his return, he was killed during an "apparent insider attack" Saturday in Kabul, officials said Sunday.
Taylor leaves behind his wife, Jennie, and seven children ranging in age from 13 years to 11 months.
Contributing: Amanda Dixon and Brian Martin, KSL Newsradio; Jed Boal, KSL TV
×
Related stories
Most recent Utah stories