Estimated read time: 5-6 minutes
This archived news story is available only for your personal, non-commercial use. Information in the story may be outdated or superseded by additional information. Reading or replaying the story in its archived form does not constitute a republication of the story.
SALT LAKE CITY — Brent Taylor, North Ogden mayor and a major in Utah's Army National Guard, was killed in Afghanistan on Saturday.
"He was my best friend," Toby Mileski, former mayor of Pleasant View. The two became mayors of neighboring cities at the same time and were political allies, but, "most of all, we became best friends."
"I probably spent more time with him than I did with my wife," he said.
Mileski was devastated by the news of Taylor's death.
"Bottom line, He was going to serve his country, which is what he loved and lived for," he said. "He was going to help liberate other people so they could enjoy democracy."
Taylor, 39, was deployed for what was anticipated would be one year of service in January. He took a leave of absence from his post as mayor and the unprecedented deployment rule of Utah election law was put into place, naming Brent Chugg as interim mayor. Taylor also stepped down from his position as a member of the Utah Transit Authority board of trustees when he deployed.
"We're struggling," North Ogden City spokesman Jon Call said Saturday. He said no plans have yet been made to memorialize the mayor, who was first elected in 2013 and reelected in 2017. He asked that the public keep Taylor's wife, Jennie, and seven children, in their thoughts.
A statement issued by the city praised Taylor's service and offered condolences to his family.
"Everywhere you look in North Ogden you can see his profound influence. He had a great love and vision for this community. He was patriotic to the core and a shining example of what an American politician should be," the statement read.
Mileski said the family "is grieving very hard."
"I lost my best friend. She lost a husband and her best friend. The kids lost a terrific dad," he said. "So, it's gotta be a whole lot worse for them than it is for me."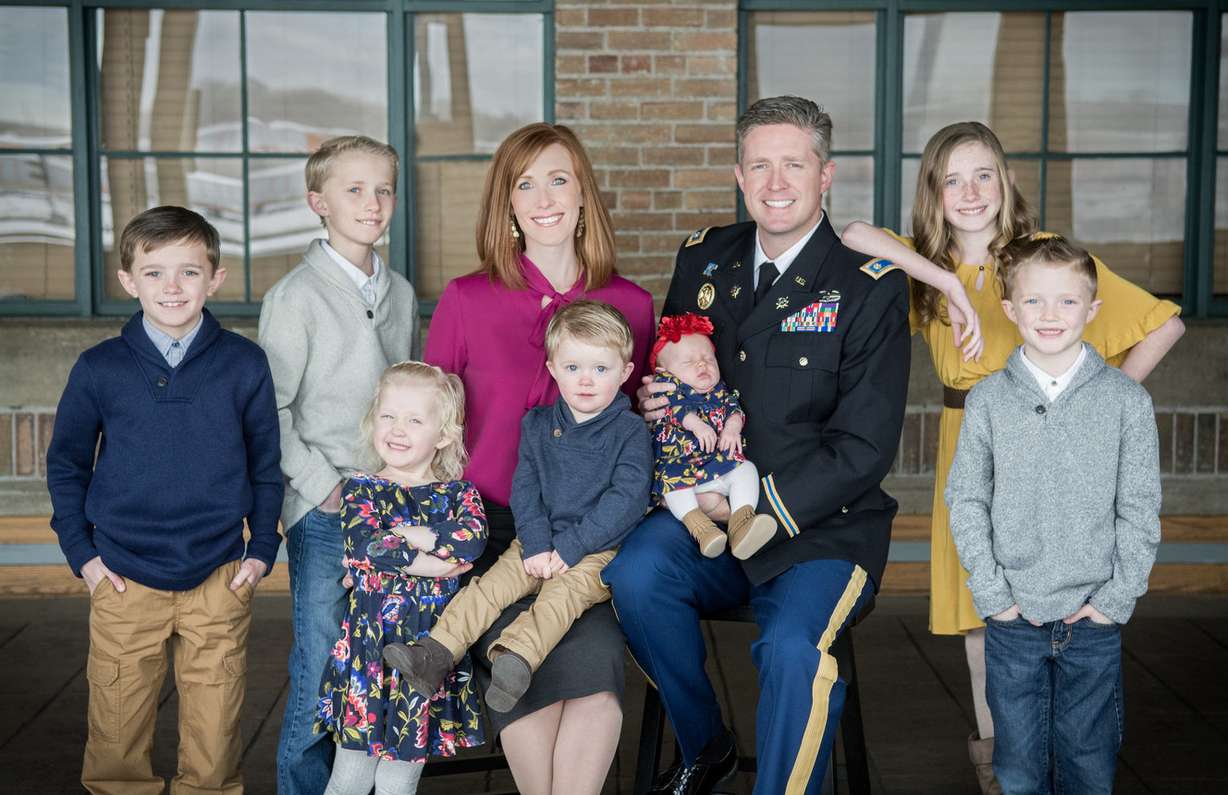 National media reported one service member was killed and another was wounded in "an insider attack" at the Kabul Military Training Center on Saturday afternoon, when a member of the Afghan security forces opened fire on them, officials told the Washington Post. The attacker was then killed by Afghan forces.
Military officials are still investigating the incident.
"What we do for our country is very dangerous business, but it's important to remember why we do it," said Maj. Gen. Jefferson S. Burton, the adjutant general of the Utah National Guard. "The threat is very real. Let no one forget the service and sacrifice of those brave men and women who defend our nation."
Burton also wished for comfort and courage for Taylor's family in coming days, saying, "My heart breaks for the loss and sacrifice of our soldier, particularly for the family."
Taylor, according to a Utah National Guard statement, was "a trained professional, fully committed to the community, the country and the mission."
---
Bottom line, He was going to serve his country, which is what he loved and lived for. He was going to help liberate other people so they could enjoy democracy.
–Pleasant View Mayor Toby Mileski
---
The mayor's deployment was part of an order from President Donald Trump to increase U.S. presence there and train Afghan commando units. It was his fourth deployment in Taylor's 15 years of service.
Mileski said Taylor was sad at the time to leave his family and a newborn baby, but, "he was being a soldier and he didn't show it."
"He was red, white and blue," Mileski said. "He was American."
He said the two of them had recently talked about Taylor's ambitions to become a leader in state government, perhaps even lieutenant governor or governor someday.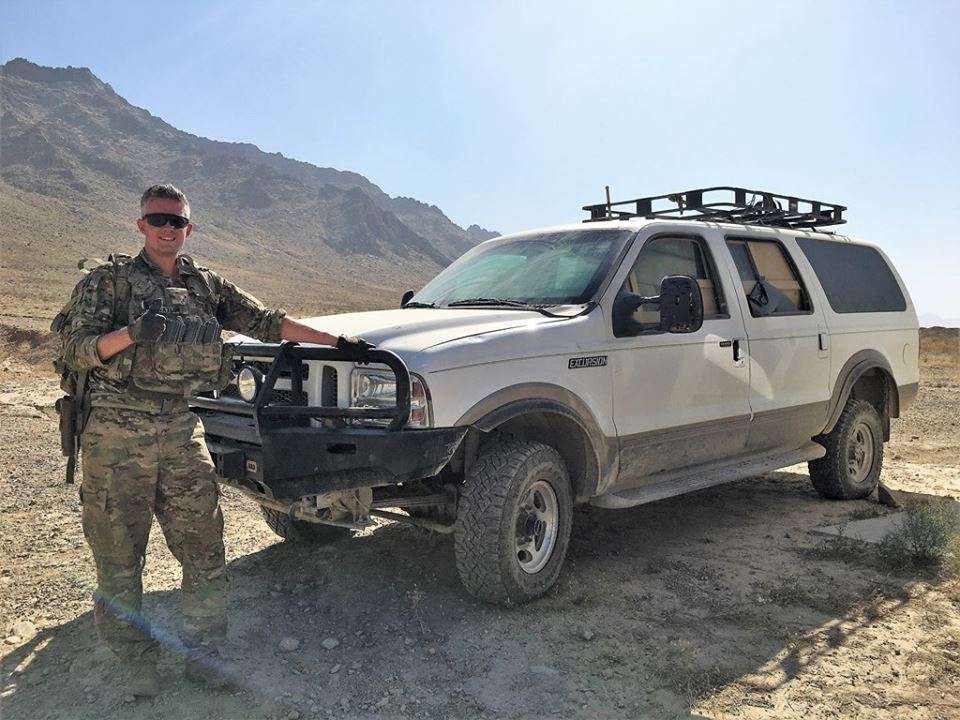 "I often asked him 'Why are you re-upping? Why are you doing this? You've got these little kids,'" Mileski said. Taylor kept telling his friend that he and his wife had agreed on military service from the get-go.
Taylor told the Deseret News in January that his wife knew that he was committed to serving his country from the time of their first date.
In recent weeks, Mileski said Taylor would talk about what he was doing in Afghanistan, readying soldiers for battle.
Hatch on the death of North Ogden Mayor Brent Taylor:

"Brent was a hero, a patriot, a wonderful father, and a dear friend. News of his death in Afghanistan is devastating. My prayers and love are with Jennie and his 7 young children. His service will always be remembered." pic.twitter.com/UHHbhTciYo

— Senator Hatch Office (@senorrinhatch) November 3, 2018
#Hatch_tweet
"Never once did he say, 'I'm in fear for my life,'" he said. "He was there to do good."
Taylor regularly kept up with North Ogden residents via a Facebook page he set up prior to leaving. He also shared photos and experiences with the thousands of followers there.
The Utah National Guard will release more details about the incident that took Taylor's life at a press briefing including Burton and Utah Gov. Gary Herbert on Sunday.
"I am heartbroken at the news that we lost one of our own today in Afghanistan and feel completely humbled by the service and the ultimate sacrifice offered by this brave and selfless soldier," Herbert said in a statement issued Saturday. "The entire Herbert family mourns with this soldier's family and we pray that their burdens may be lifted, and that the hearts of all Utahns will reach out to comfort them in their grief."
Utah Sen. Orrin Hatch said on Twitter that his "prayers and love are with Jennie and (Taylor's) seven young children."
"Brent was a hero, a patriot, a wonderful father and a dear friend," Hatch said. "His service will always be remembered."
Read more:
Stars and Stripes, a U.S. military publication, reported Saturday that there have been 56 insider attacks among the Afghan forces this year, leaving 121 dead or wounded.
Taylor and his five brothers all joined the Army in the years following 9/11. He said he never intended to be a career serviceman and "just joined to volunteer for the wars." Following years of various assignments, he said he would stay in the military until he retired.
"It's just unfortunate," Mileski said, adding that he'll most miss making Taylor laugh. "We lost one of the really good ones. Everybody is going to miss him."
Friends of Taylor launched a GoFundMe campaign in his name Saturday.
Editor's note: An earlier version incorrectly identified Toby Mileski as the mayor of Pleasant View. He is a former mayor.

×
Photos
Related stories
Most recent Utah stories