SALT LAKE CITY — Utah native Marty McGhie and his team bought the domain Signs.com for $4,700 nearly two decades ago as an appendage to their sign-printing business in Salt Lake City.
On Tuesday, Signs.com, Inc., became the fastest-growing company in Utah.
Each year, MountainWest Capital Network announces the Utah100: the 100 companies in the Beehive State with the largest percentage of revenue increase in the last five years.
This year, Signs.com topped them all.
"I kind of figured that we were going to be Top 20, maybe Top 10, but we were pretty surprised to be No. 1, I'm not gonna lie," said McGhie, now Signs' CFO. "To be No. 1 is actually quite an honor with all the amazing companies. I sat and watched those names go across the screen and thought, 'Wow, there's some amazing companies here. I wonder if we actually made the cut.'"
It was just five years ago, in 2013, that McGhie and the other executives at Signs' sister company decided it was time to "take it seriously" and do something with that domain name they'd bought nearly two decades earlier.
Now, the company models Amazon's philosophy with next-day production and free shipping on orders over $75, McGhie said. And if a customer doesn't like the signs once they're delivered, they'll get new ones free of charge.
Signs.com does everything from lawn signs to window graphics and sees a lot of business around election time, McGhie said. Customer retention rate is high, and so are customer feedback ratings.
It also probably doesn't hurt that their URL is Signs.com, McGhie laughed. It tends to lend itself to good searchability.
But the company's real secret to success is its employees, McGhie explained. Early on in the company's history, they hired "really smart, young talent that knew what they were doing," he said.
"You're only as successful as your employees, and I just want to make sure they get appropriate kudos ... and recognition, because it's all about our team," McGhie said. "They're the ones that are gonna make it happen on a daily basis; and on occasion the executives get the recognition and handle the awards, but at the end of the day it's really all about the team."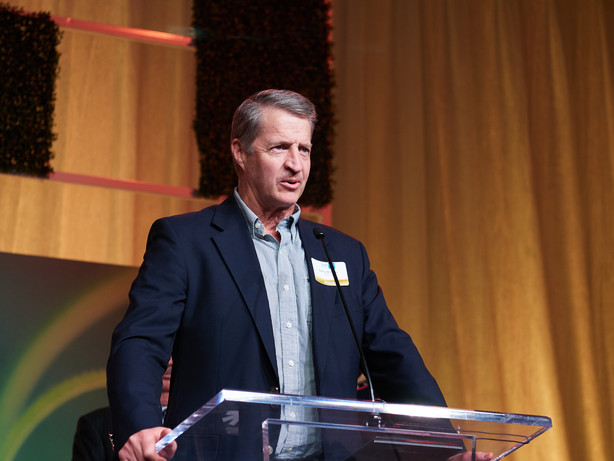 The top 10 companies on the Utah100 are:
In 2017, Signs.com was featured on MountainWest's list of "emerging elite" — companies that have less than five but more than two years of operation and show significant promise for success. Now they top the Utah100.
The "emerging elite" this year include some already high-profile companies in Utah, including Homie, Divvy and Podium (which was recently named the fastest-growing Utah company on the Inc. 5000 list).
The top 10 companies with the largest dollar amount of revenue growth for the five-year period of 2013 to 2017 include:
×
Photos
Related Links
Related Stories