Estimated read time: 4-5 minutes
This archived news story is available only for your personal, non-commercial use. Information in the story may be outdated or superseded by additional information. Reading or replaying the story in its archived form does not constitute a republication of the story.
Editor's Note: This is the second in a series of articles featuring local tech startups three years or younger that have grown exceptionally quickly. The first can be found here.LEHI — As your holiday guests leave the house, you notice a large red stain on your carpet.
You curse yourself for having trusted your little nephew with a cup he was bound to spill and groan because you were really hoping to spend your extra wad of cash on some post-Christmas gifts to yourself, not the carpet cleaners.
But you know it must be done, so you hop on Google and search "carpet cleaners near me." But unless your recently departed holiday guests spent the evening talking about carpet cleaning methods, you're not totally sure what you're looking for — so you read some reviews.
You don't live in the metropolis of carpet cleaners, though, so most of your local businesses have one or two mixed reviews, and you feel as lost as you were when you started. You give up and spend the next year placing varying pieces of decorative furniture over the stain.
Sound familiar? Lehi-based Podium wants to change that.
No, Podium is not a carpet cleaning service, but one of Utah's fastest-growing startups.
At its genesis in 2014, the startup boasted a grand total of 12 employees. Three years later, the headcount is at 265. The startup saw a 600 percent year-over-year growth rate in annual recurring revenue from 2015 to 2016 and a 200 to 250 percent growth rate from 2016 to 2017.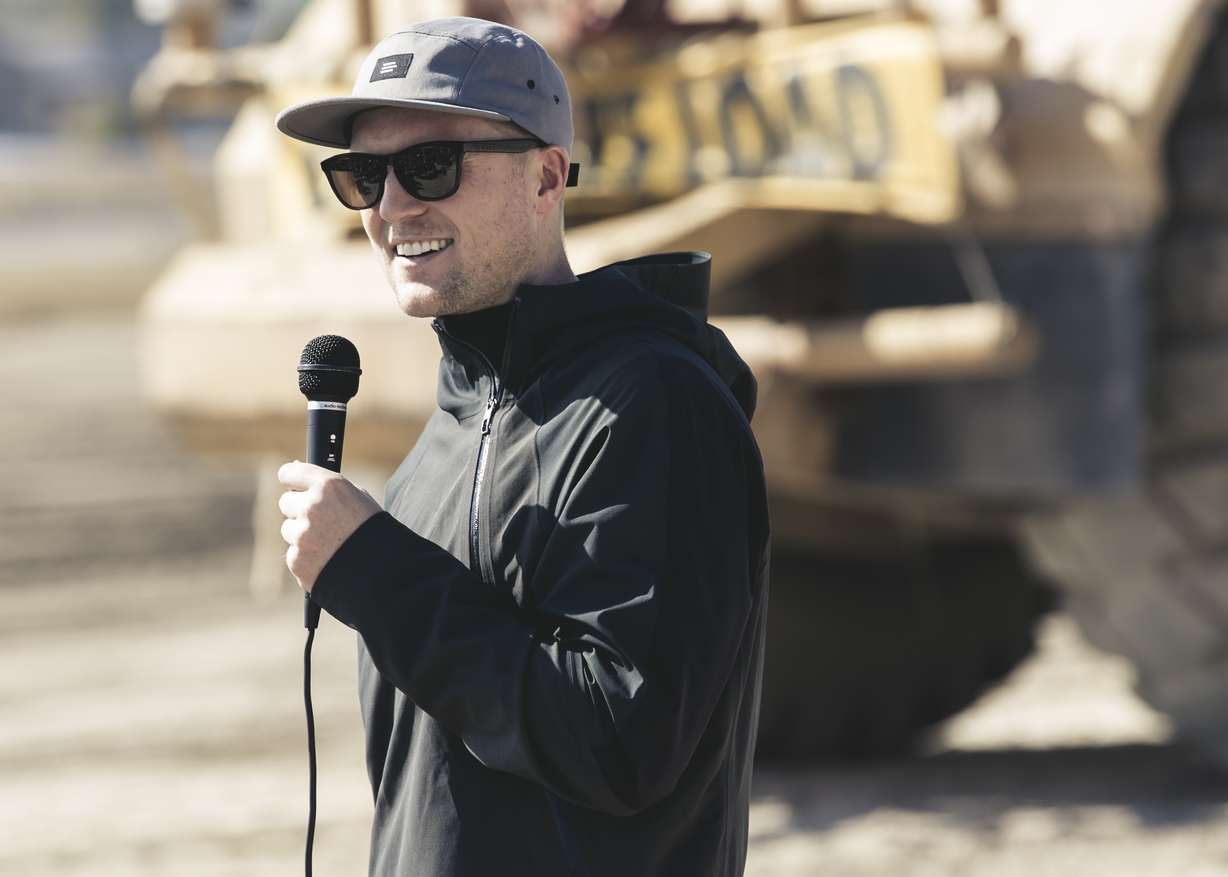 The local company sells software designed to help businesses interact with customers through familiar channels, like Facebook, Google and text messaging.
Podium was born in the attic of a Provo bike shop after CEO Eric Rea grew up watching his father run several small businesses. Rea noticed his father was a born businessman, but struggled to connect with his customers online.
Though most customers read online reviews before deciding on a service or product, many small businesses don't have enough reviews to make a difference. If they do, the reviews often disproportionately represent customers that were so disgruntled they took the time to go online and write a review.
"We built Podium originally to solve the problem that a business online typically doesn't have a story being told about it that is accurate and reflects all of their customers' views," Rea said.
Podium's software makes it possible for customers to communicate with businesses and leave reviews on their Facebook and Google pages via messaging services they're familiar with, like text.
"It's been one of the best decisions we've made as a business," said Chris Clark, director of marketing at Zerorez — an actual carpet cleaning service and Podium customer.
Clark said his research showed that the No. 1 way people choose a carpet cleaner is through a referral, whether that be a friend, family member or online review. Since integrating with Podium, the cleaner's online reviews have blown up, he said.
Customers will receive an automated text after the cleaning service has been completed that will include a link to Zerorez's Google or Facebook pages. All the customer has to do is click on the link and leave a review. Clark says the company has about a 35 percent response rate.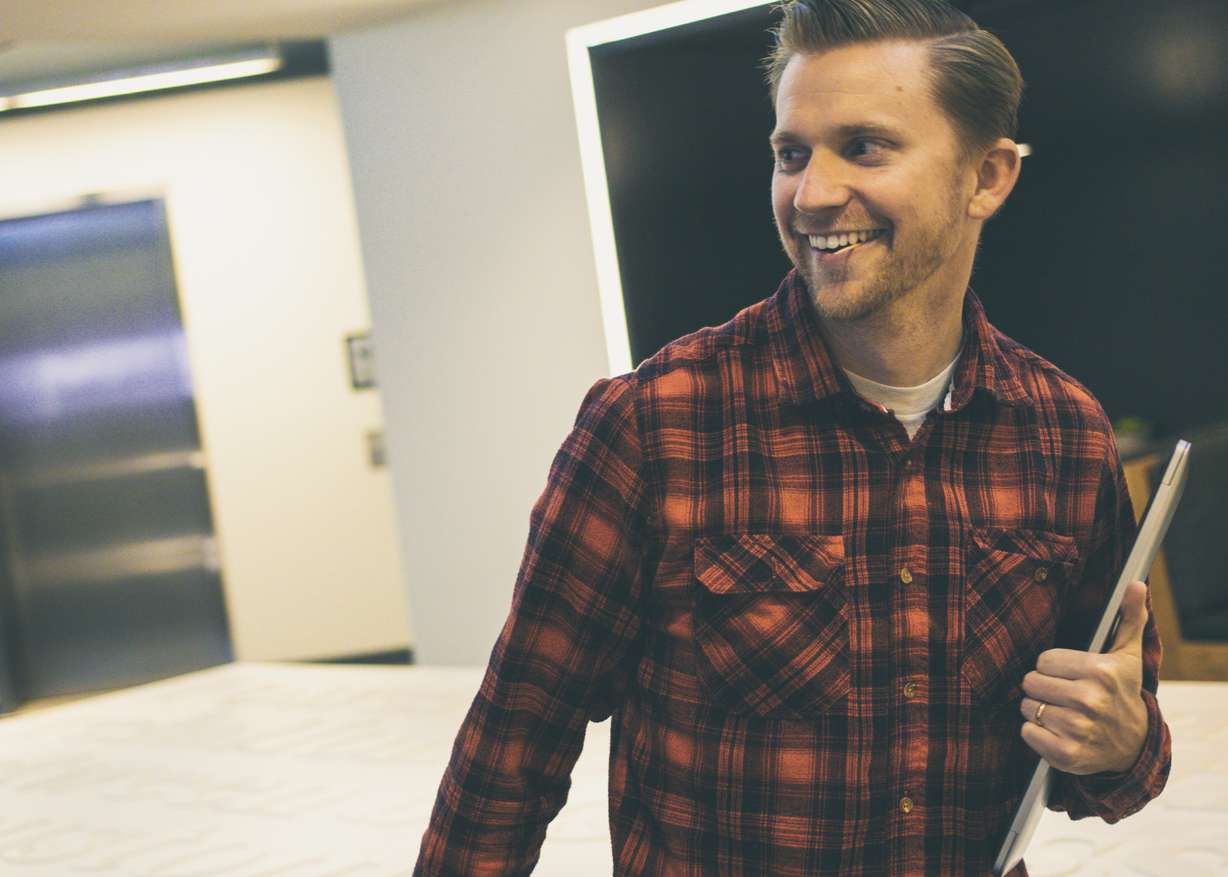 Zerorez's Draper location has about 850 Google reviews with an average rating of 4.8 stars. The carpet cleaning service that pops up after Zerorez has two reviews.
"For years … we've had hundreds of thousands of (internal) reviews from our customers, and they're almost always super pleased," Clark said. "Now… we need to help the customers become our main influencer, our main marketing source. So we want them to spread the word."
Zerorez also hopes to launch Podium's text messaging platform that will allow customers to make appointments and ask questions through SMS or other messaging services.
And Podium wants to help businesses everywhere do the same.
"A lot of software companies in Utah are focused on targeting the Fortune 100 or Fortune 500," Rea said. "They're great names and big brands, and you can do really large deals. But our market is actually magnitudes bigger than that."
Podium's own online reviews are fairly impressive with 314 Google reviews and an average rating of five stars. Some negative reviews mainly cite the price of the software as an issue, though that price varies depending on the industry of the business. Others want to see an update to the software's dashboard.
Clark said he also hopes to see some additions to the software in the future, though he's confident he will. And Rea seems to share that same confidence.
"The number one thing that helped us get to where we are is we were hyperfocused on building something that people wanted to buy," he said. "That was the only thing we cared about and continue to care about as we build new products."
×
Related stories
Most recent Utah stories