Estimated read time: 3-4 minutes
This archived news story is available only for your personal, non-commercial use. Information in the story may be outdated or superseded by additional information. Reading or replaying the story in its archived form does not constitute a republication of the story.
LEHI — In a serendipitous move, Lehi-based tech startup Podium opened brand-new headquarters the same day it was ranked the fastest-growing company in Utah on the Inc. 5000 list.
Podium, a cloud-based software company that helps businesses collect and manage online reviews, was born in the attic of a Provo bike shop in 2014. Nearly four years later, it's ranked No. 13 on Inc. 5000's 2018 list of fastest-growing companies in the nation and No. 1 in Utah.
The startup has witnessed a 13,645 percent revenue growth over the last three years and currently has a $20 million to $50 million average yearly revenue, with a revenue of $30.2 million in 2017, according to Inc.'s list.
But Podium CEO, Eric Rea, doesn't believe that success is all just a happy coincidence — at least not all of it.
"This isn't really about luck anymore," Rea said during Podium's celebratory opening Wednesday. "It's all about everybody in this room and the cumulative effort and strategy we put together to make this work."
Podium's first investor, Sid Krommenhoek with Peak Ventures, believes Podium is successful because it's taken on new frontiers by helping businesses get customer feedback in the moment, not days or weeks after their experience with the company.
"Every month, there have been uncomfortable moments … because Podium has lived on the frontier," he said.
Rea's co-founder, Dennis Steele, recalled some of those uncomfortable moments from Podium's early days above the bike shop and marveled at how far the company has come.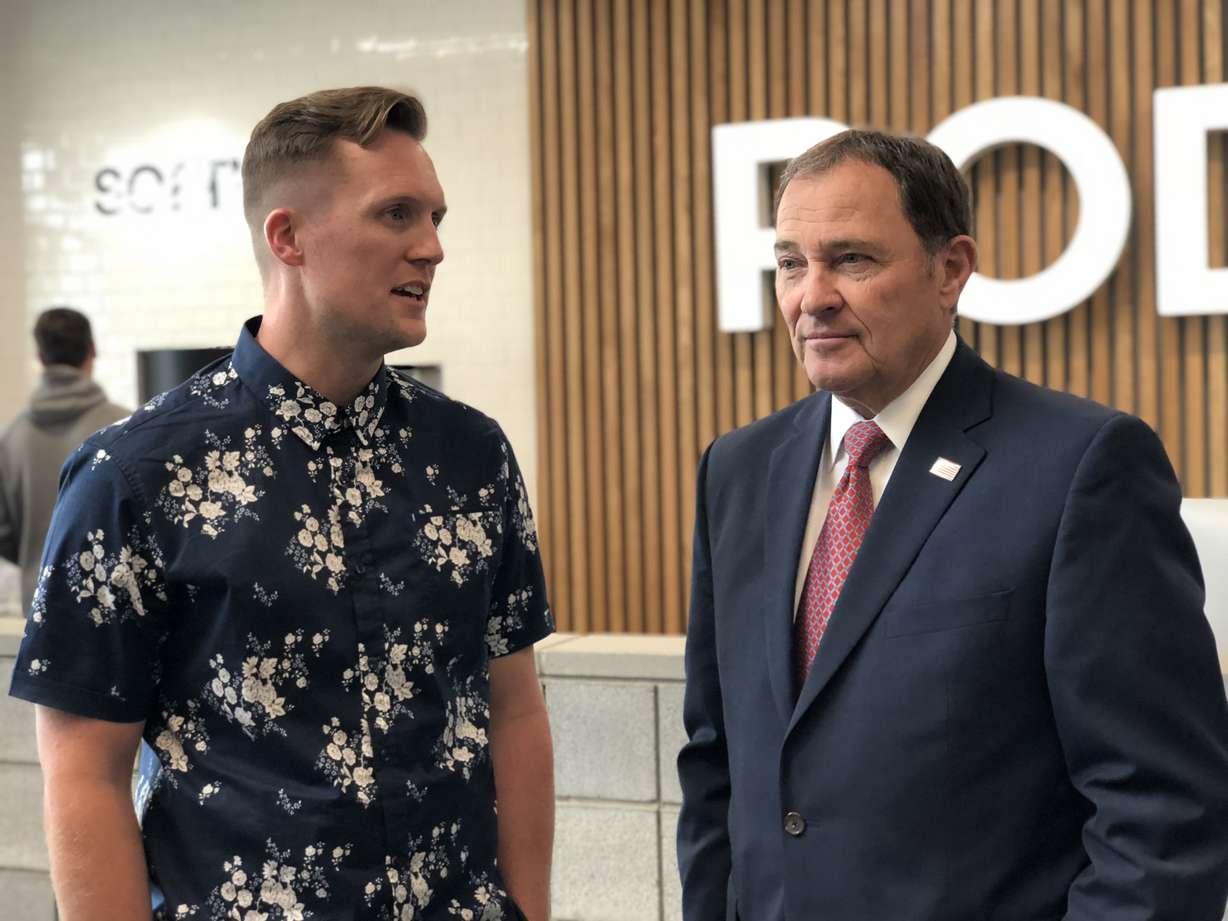 "We had no A/C, no heat, and I remember one day going into the office in the winter, sitting down at my desk, … I could see my breath it was so cold, and thinking two things: One, this is awesome, we have an office, and two, Podium's going to be amazing someday," he said.
The startup has definitely since outstripped the bike shop (though the new building's fifth floor is built to resemble downtown Provo), and now has the open, laid-back feel of a hip, tech startup, complete with a CrossFit gym, pickleball court and soft-serve ice cream.
Podium designed one of the floors in their new building to look like downtown Provo where they started in a small office above a bike shop pic.twitter.com/rjQ4kbuuKl

— Liesl Nielsen (@liesl_nielsen) August 15, 2018
But Rea hopes the company always remembers where it started and remains financially conservative.
"Like Amazon's 'Always Day One' motto, our motto is 'Always above the bike shop,'" he said.
The startup's new headquarters now houses 340 employees, and Gov. Gary Herbert said he expects Podium to add nearly 430 more in coming years.
"Clearly the epicenter of economic growth in the state of Utah really resides here in the Silicon Slopes area," the governor told KSL.com after the ribbon-cutting ceremony. "The growth here is phenomenal. That indicates we have something good here. … Fertile soil for the entrepreneur and for those who have ideas and want to take a risk."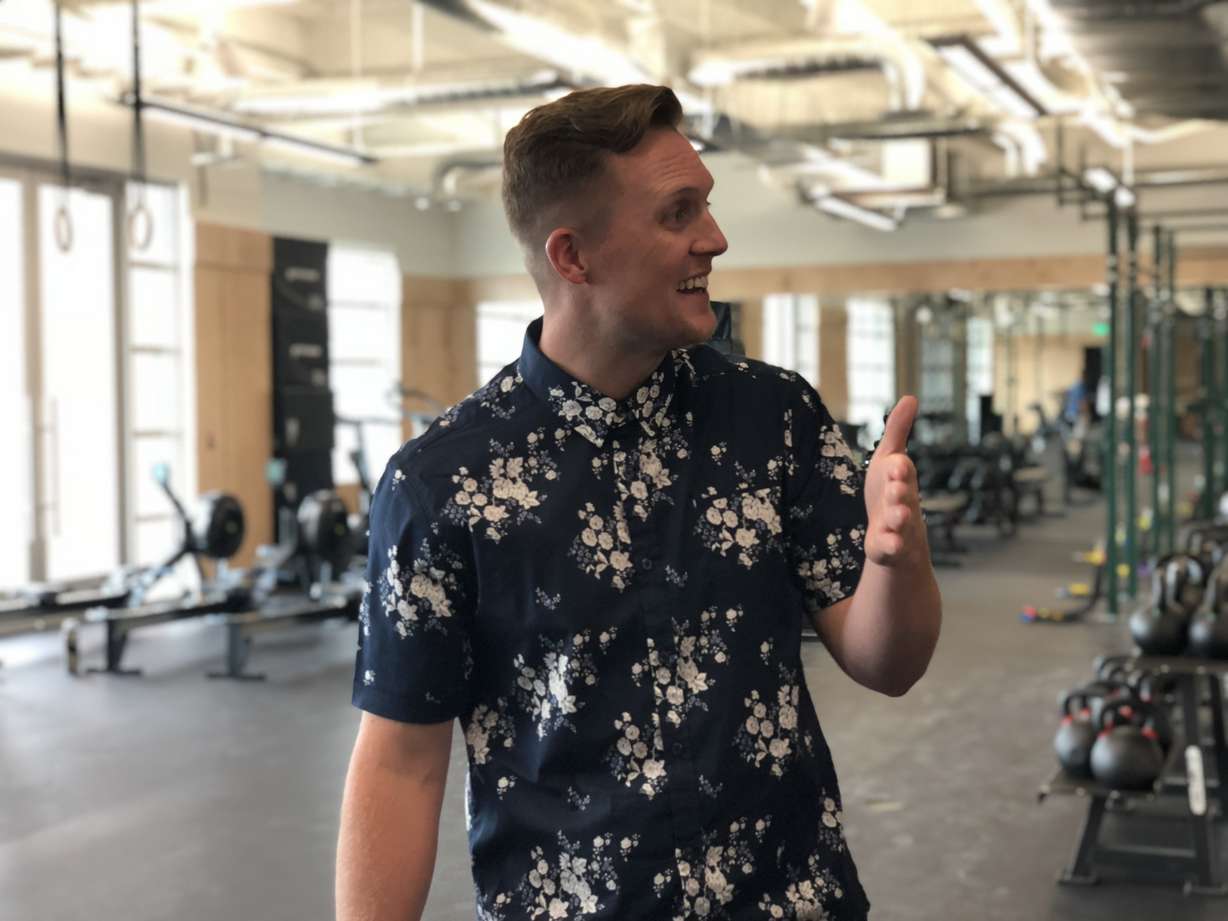 Rea said the company's looking for a lot of engineering employees as well as sales, marketing and customer service reps, and though Utah has had trouble filling all its available tech jobs, Rea said Podium interviews candidates from the Bay area every week who are easily seduced into staying in Utah once they take a trip to Park City or Salt Lake.
Yet, with that growth comes congestion, environmental and educational challenges, the governor acknowledged, and the state hopes to look forward to the future and plan for expansion in the coming years. The government has already invested $430 million into construction near the tech corridor near Lehi and the point of the mountain, Herbert said.
But Podium isn't the only company in Utah contributing to that meteoric growth. Ogden-based crowdfunding startup Funded Today was ranked the 27th fastest-growing company in the nation and second in Utah with 8,798-percent revenue growth over the last three years.
The Inc. 5000 list included 115 Utah companies in total.
×
Photos
Related stories
Most recent Utah stories