Estimated read time: 2-3 minutes
This archived news story is available only for your personal, non-commercial use. Information in the story may be outdated or superseded by additional information. Reading or replaying the story in its archived form does not constitute a republication of the story.
LEHI — New parents know how stressful those first few weeks with a brand new baby can be. There are all the sleepless nights and around-the-clock feedings. Now, imagine a baby constantly in pain. About 1 to 3 percent of babies suffer some kind of birth injury. However, a Lehi woman is working to give parents and babies a helping hand.
These days, Kirsten Quist wears many hats. She's a mother, a nurse, and an entrepreneur since last March.
"I have no desire to be running a business," said Quist. "It's not my thing and I really love being a nurse."
Sometimes, things just happen. The whole nurse-turned-businesswoman idea was born the same day as her daughter.
"The pediatrician came in and told me my baby's clavicle was broken," she said. "My first question was, 'what brace do I buy?' and then the doctor told me, 'there isn't one,'" she said.
Quist scoured the internet for something to help relieve her newborn daughter's discomfort.
"We do this for adults, why don't we do this for babies?" Quist said.
When she realized there was nothing out there, she decided to come up with a solution herself.
"All of a sudden, it was like a light bulb that went off," she said.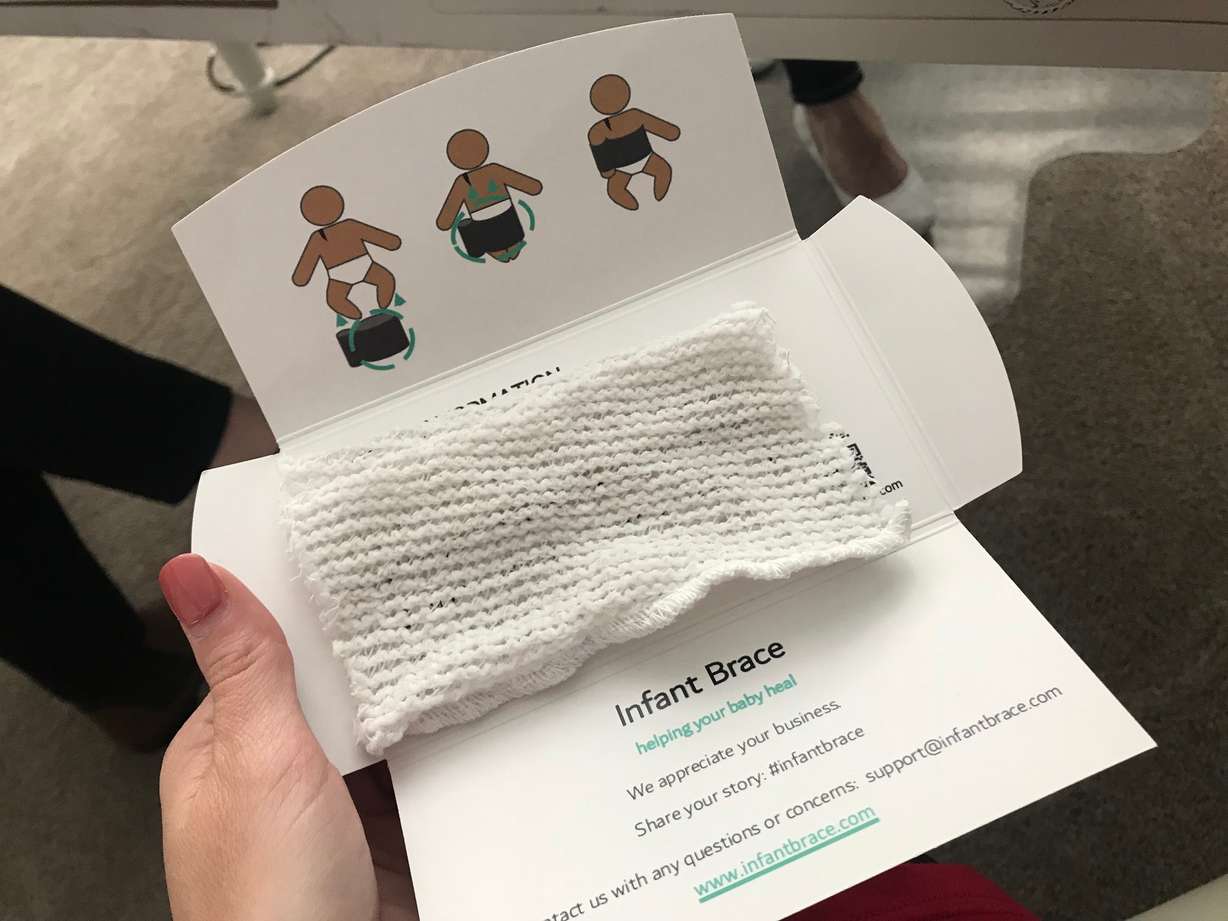 "This is what the brace looks like," she said as she cradled a small surgical-like dressing in her home office. "There is a pocket for the arm and you pull it from their feet to the mid-section."
Although Emma, Quist's now 5-year-old daughter, is healthy and happy, the work continues.
"I want this to take off not for me, but to help other mothers," she said.
Quist said she knew she needed to market the infant brace when she saw it help someone outside her own family for the first time.
"I helped her put it on her baby and she just started crying and gave me this huge hug," Quist remembered through tears.
So, Quist may need some more time getting used to the job title of entrepreneur, but the job description of helping others is one she will continue to embrace.
To learn more about "Infant Brace," visit infantbrace.com.
×
Most recent Utah stories