Estimated read time: 5-6 minutes
This archived news story is available only for your personal, non-commercial use. Information in the story may be outdated or superseded by additional information. Reading or replaying the story in its archived form does not constitute a republication of the story.
SALT LAKE CITY — Despite a tumultuous year, Salt Lake's popular fan convention reported an uptick in attendance over three days of downtown nerdvana.
Attendance estimates for FanX Salt Lake Comic Convention were at about 110,000 in the final hours of the event Saturday, pulling ahead of its 2016 and 2017 numbers, said the event's co-founder, Bryan Brandenburg.
The popular arts convention was forced to move away from its original name, Salt Lake Comic Con, after losing at trial in a trademark dispute with uber event San Diego Comic-Con International over the term "comic con." That blow was followed by a controversy that played out publicly over the convention's response to allegations that Utah author Richard Paul Evans interacted inappropriately with other authors at previous events.
Related story:
"The joke is that 'flat is the new black' in the convention industry, so for us to be ahead of our previous two years with the name change and everything else, we're feeling pretty good," Brandenburg said.
The event fills the Salt Palace Convention each September with fans of all ages and genres who turn out for celebrity appearances, mountains of merchandise and clever costuming. And according to Brandenburg, an increasing number of those fans are coming from outside Utah. Where about 15 percent of previous convention crowds have been out-of-towners, the numbers for this week's event were closer to 23 percent.
Among them was Steve Mitchum, of Reno, who came to the convention dressed as Thor and had to stop every few minutes to brush back his long blond locks and raise his hammer aloft for a photo with other conventiongoers.
Mitchum has attended every Salt Lake fan convention since the first when he got a chance to meet Lou Ferrigno, the original Incredible Hulk and Mitchum's childhood hero, and confided that it was the star's example that had helped him make healthy changes in his life.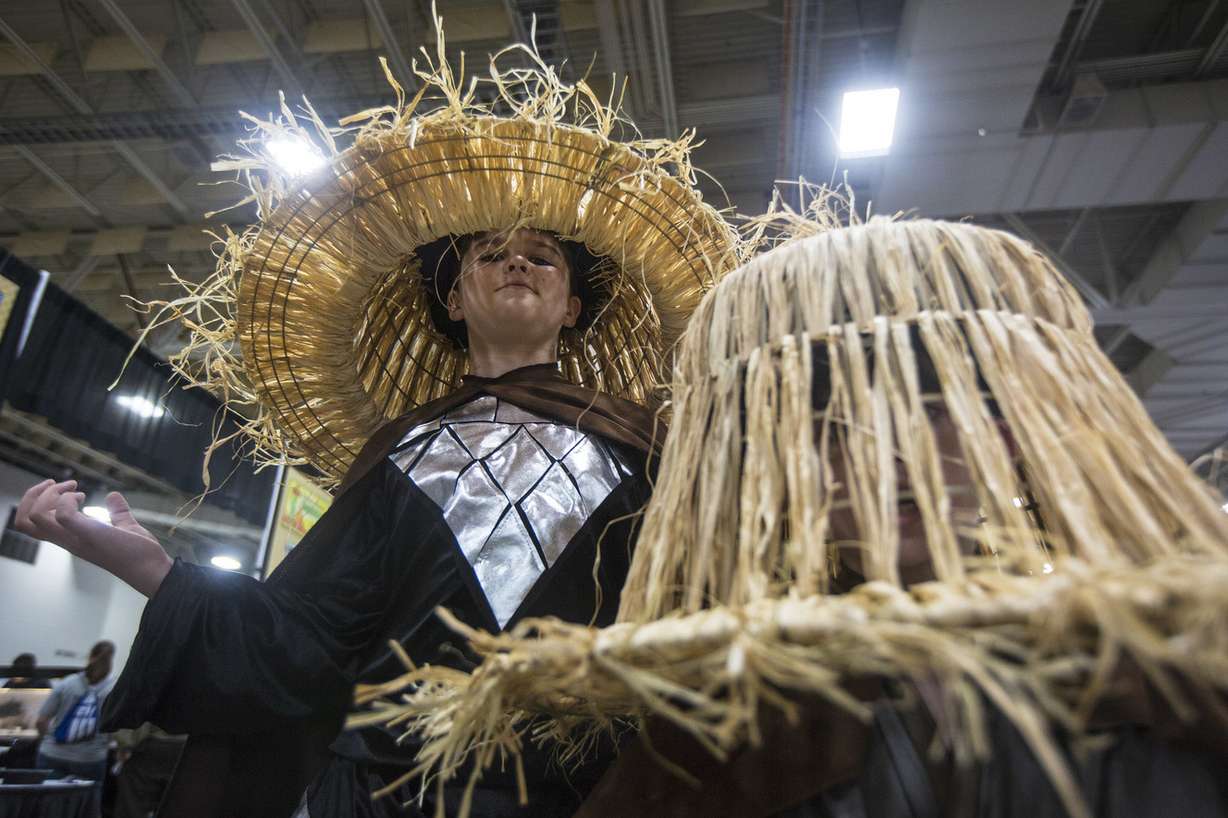 "I changed from an obese child to a fit adult. I told him that story and think he was starting to tear up," Mitchum recalls. "I told him, 'When you talk to your mom, tell her you met a guy who might not be alive today if you hadn't inspired him to start lifting weights.'"
This year, Mitchum's wife flew out to join him partway through the convention, where he surprised her with a chance to take a photo with actor Jason Momoa, currently reprising the role of Aquaman in DC's Justice League films. Melanie Anguay grinned widely as she showed off her photo embracing Momoa while her husband appears to sulk nearby.
"I hugged Jason and he followed along, he knew what we were doing," Anguay said of the pose. "It was such a good experience, I didn't expect that. I thought it would be a standard arm around him for a pose, but it was so great he got into the photo."
Read more:
While Anguay, a first-time FanX-er, came dressed in regular clothes, she left the event making plans to return with a costume, likely something from the Disney movie "Moana" as a nod to her Hawaiian heritage.
But for many others who had anxiously preordered photo ops with their favorite stars, the process was not so smooth. Technical difficulties throughout the day Friday and again on Saturday left fans waiting for hours to take their photos, then being asked to return later when the picture could be printed and picked up. The complaints dominated FanX's social media through the weekend.
Brandenburg said the companies that work with the convention for photo ops, Epic and GrowTix, estimated FanX had processed the largest amount of photos they had ever seen — and perhaps setting a record nationwide — which overloaded servers and kept the pictures from printing.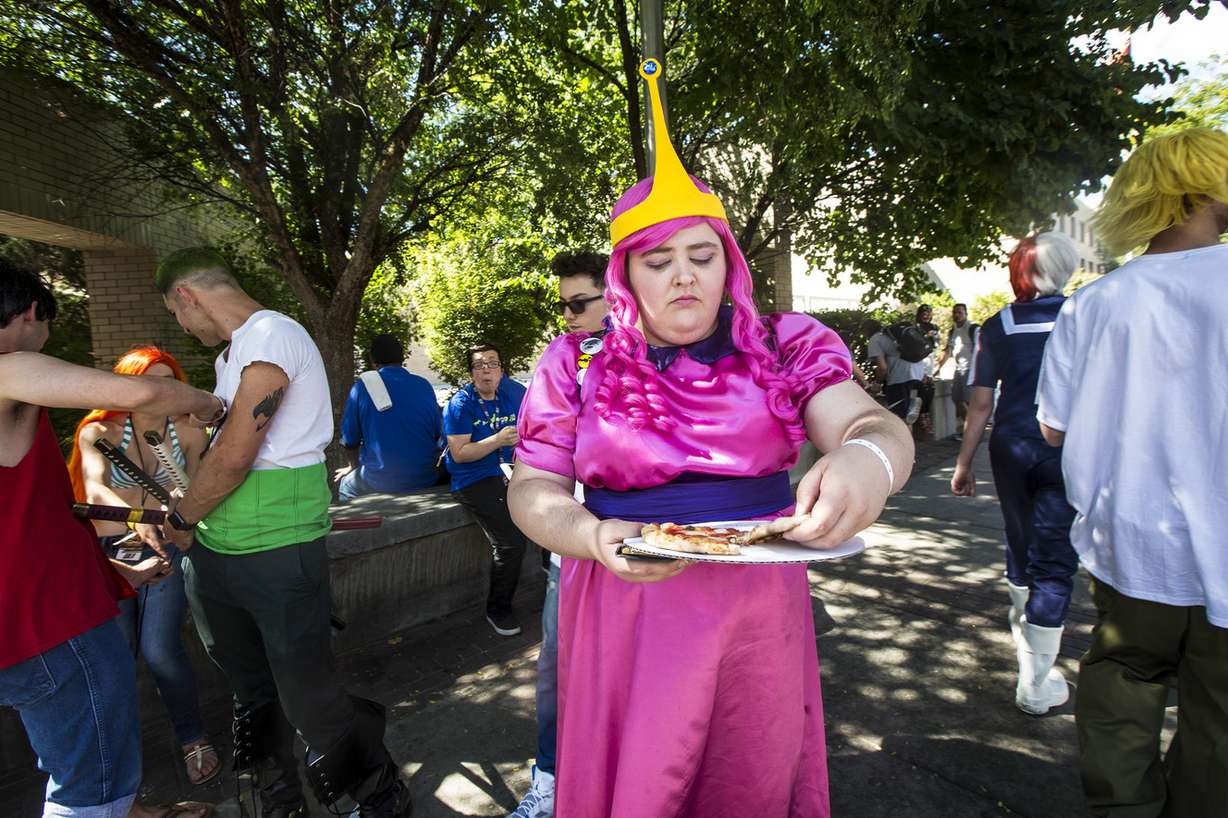 Erinne Beachler, who has come from Evanston, Wyoming, for the past three years to attend the convention, said she had to return to the photo op area twice before finally receiving a printout of her photo with Tom Welling, who played a young Clark Kent in the series "Smallville." She has never experienced such delays for her photos at previous events.
"I was very appreciative of how hard they worked to get the problem resolved, but it was all very frustrating," Beachler said. "I do feel like there wasn't appropriate communication between anyone. But I'm glad the problem did get resolved."
FanX is making plans to prevent a similar debacle in the future, including requiring redundant servers for its photo op contracts, according to Brandenburg.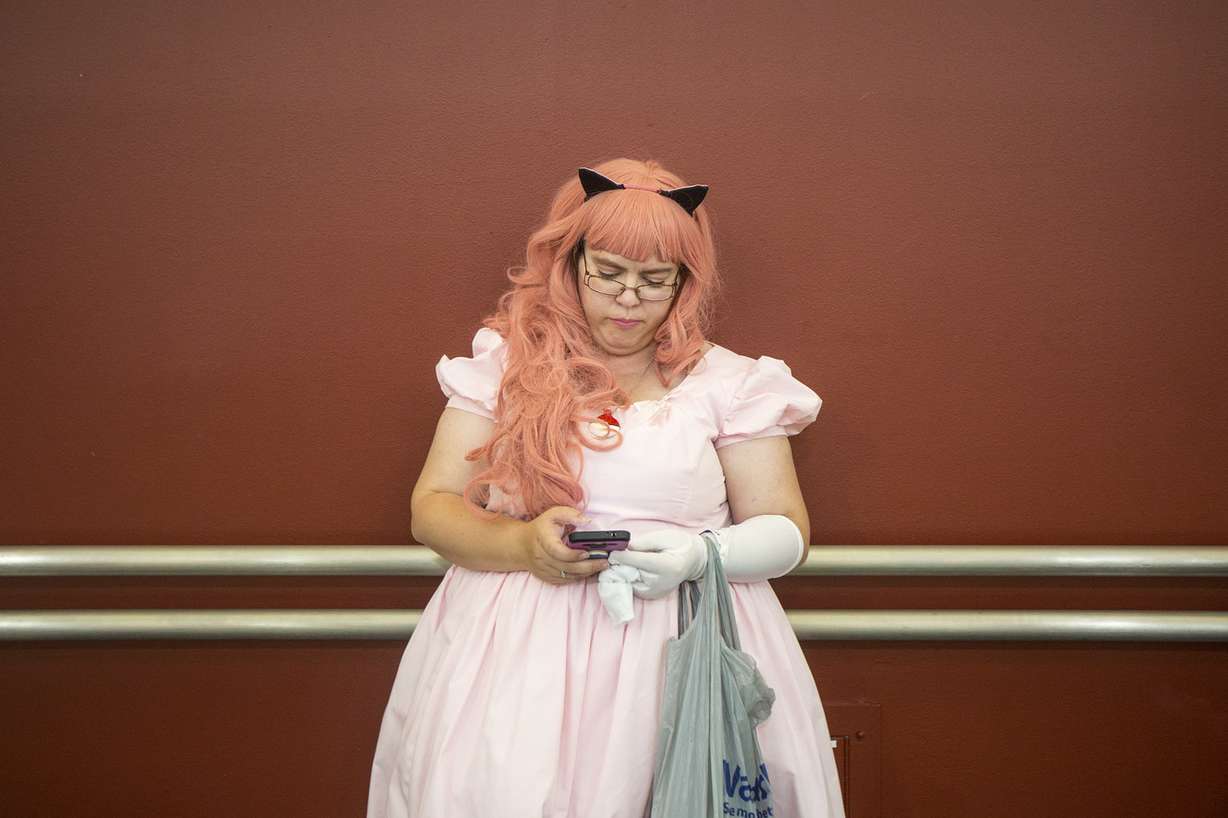 At the close of the convention, FanX co-founder Dan Farr celebrated the positive reviews he had heard from celebrities about their experience appearing at the convention, which bodes well for future events.
"They love the convention, the center and how it is run, there are a lot of things that are positive, but the biggest thing is just the fans and the volunteers, the staff," Farr said.
As he hurried past on his way to catch a plane after finishing his panel for fans, Brent Spiner, known for his role as Data in the "Star Trek" series as well as his singing career, added his praise.
"I know everything thinks this. Of all the conventions in the world, this is the single best. It's the best one," Spiner said, leaving with a promise to return and hints that he would enjoy making a musical appearance in Salt Lake City. "This is like the king of all."
×
Photos
Related Stories