This archived news story is available only for your personal, non-commercial use. Information in the story may be outdated or superseded by additional information. Reading or replaying the story in its archived form does not constitute a republication of the story.
SALT LAKE CITY — KSL.com is celebrating Hispanic Heritage Month by going on tour throughout the Wasatch Front and highlighting some of the best Hispanic food in the area.
In this edition, KSL.com's Xoel Càrdenas and Yvette Cruz try the dishes of Argentina, Colombia and Venezuela.
ARGENTINA
If you're looking for authentic Argentine food without having to travel to Buenos Aires, then Asado Argentinian Grill & Cafe in Orem is the place to go. It features everything from small dishes to large, family meals and delectable desserts.
Asado
Argentines love beef. In fact, Argentina is among the top three nations in beef consumption per capita in the world. Arguably the most recognizable type of cooking from Argentina is an asado, or barbecue.
The Parrillada Asado is a great choice at Asado Argentinian Grill & Cafe. This meaty meal includes short ribs, skirt steak, two regular sausages, one blood sausage, tender sweetbread, tripe and grilled peppers.
Two of the more traditional side dishes that go with an asado are french fries and potato salad. At Asado Argentinian Grill & Cafe, the potato salad is nice and cold, which balances perfectly with the hot meats of the asado.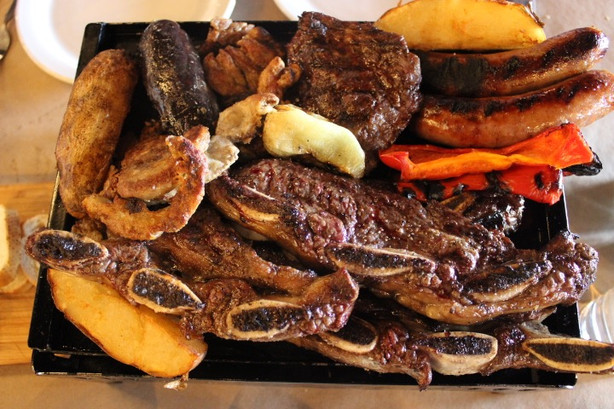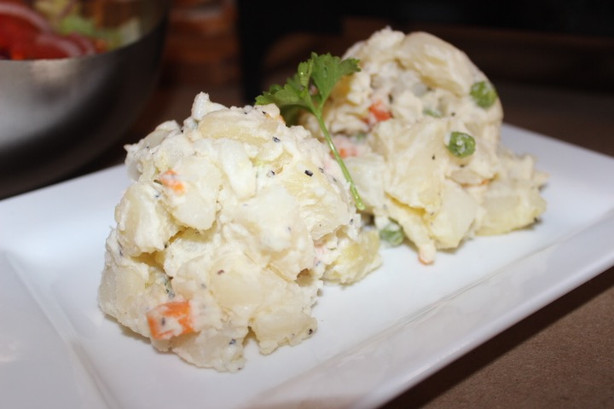 If you want to add authentic Argentine flavor to your parrillada, add chimichurri sauce to your choice of meat. Chimichurri sauce is a blend of olive oil, garlic, onion, parsley, oregano, cilantro, red wine vinegar, salt, pepper and lime juice. Other herbs and ingredients can be added to the sauce as well. Chimichurri sauce will give a tangy, garlicky flavor to any meat.
Milanesa
A staple in Argentine food is the milanesa, which is a thin, breaded meat fillet fried until golden brown. Chicken, beef, veal and pork are some of the meats used for a milanesa.
Some of the different types of milanesa include milanesa a la napolitana, which includes tomato paste, mozzarella chess and ham; and milanesa a caballo (milanesa riding horseback), which includes a fried egg on top.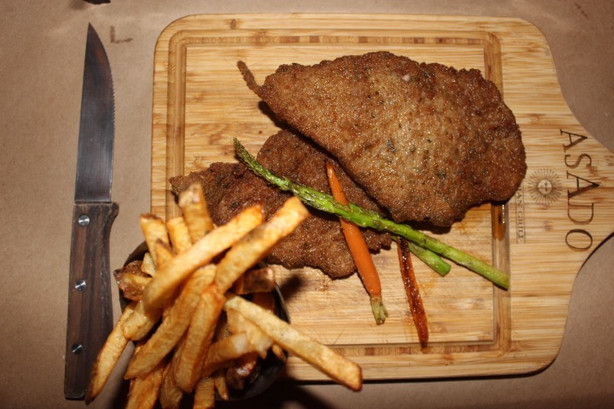 Many Argentines agree the best side dishes to pair with a milanesa are mashed potatoes or french fries.
Empanadas & desserts
Like in most Latin American countries, the empanada is a staple in Argentina. Asado Argentinian Grill & Cafe has your choice of empanadas, including chicken, beef, ham and cheese.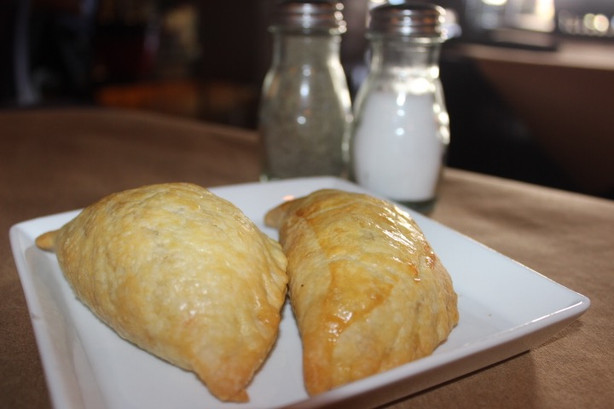 Looking to top your meal off with a dessert? Asado Argentinian Grill & Cafe has a dessert menu filled with Argentine favorites. Alfajores, a cookie with dulce de leche filling, and chaja, a sponge cake popular in Argentina, are just some of the many treats on the menu, as well as other traditional Latin American desserts like flan and tres leches cake.
For a great South American meal with large meat dishes, delicious sides and tasty treats, Asado Argentinian Grill & Cafe is the place to go. Located at 360 S. State St. in Orem, Asado brings Utah a fantastic selection of flavors from Argentina.
Related:
COLOMBIA & VENEZUELA
Though Utah may not be home to a large number of restaurants that serve Colombian or Venezuelan food, one can find both at Andinitas in Salt Lake City's Carriage Square Shopping Center.
Colombia
For a truly authentic Colombian cuisine experience, order the bandeja paisa — a well-known dish in the South American country. The plate includes steak, rice, red beans, a fried egg, fried sweet plantains, chicharrón Colombiano (Colombian-style fried pork belly), Colombian sausage, avocado and an arepa (a corn cake made from a special precooked corn flour). In Colombia, arepas are very common and considered by some to be the equivalent of tortillas in Mexico or bread in other countries as they are a great accompaniment to any meal. Diving into the bandeja paisa is no small task! The plate can easily feed two people — maybe even three — depending on their appetite.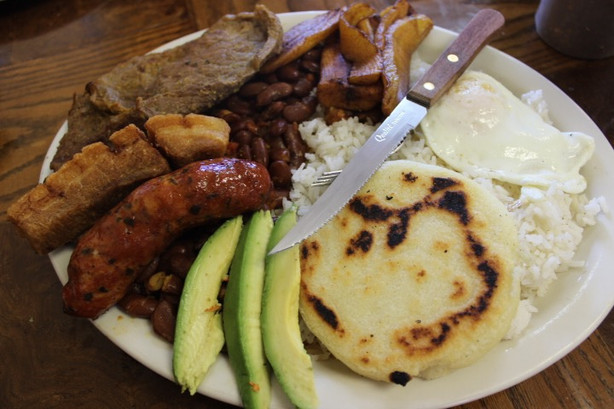 Colombian arepas can be eaten plain with cheese or butter on top, or sliced open and stuffed with scrambled eggs as a breakfast option. For a satisfying appetizer or snack, empanadas are a favorable choice. Empanadas are small, fried meat pies or turnovers filled with your choice of different meats or cheese.
To wash down this Colombian grub, try one of the many jugos (natural fruit juices). From mango to guava to passion fruit and more, the refreshing juices can be made with a water base or a milk base. Some other drink options include imported Colombian sodas like Colombiana (a Colombian cream soda) and Manzana Postobón (an apple flavored soda).
Venezuela
In neighboring Venezuela, arepas are iconic in the country's cuisine. Venezuelan arepas differ from Colombian arepas in that they are thicker and often stuffed with meat and other ingredients and resemble a sandwich or burger. A popular choice to try is the arepa de pabellón, which includes shredded beef, fried sweet plantains, beans and cheese. The sweet and salty combination in each bite makes this particular arepa a must-try at Andinitas.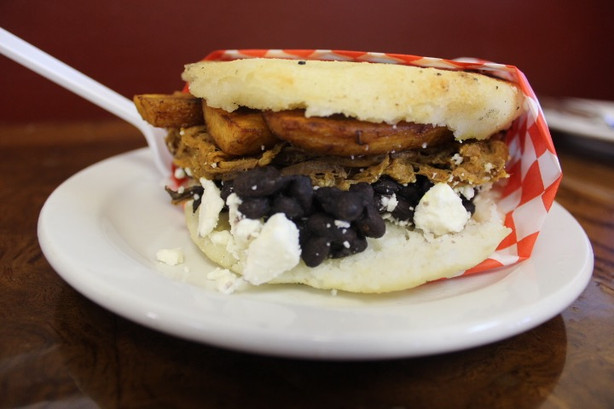 The arepa de pollo (chicken arepa) is another good way to go. It includes chicken, shredded lettuce, tomatoes, onions and some sauce. Other options include shredded beef, ham and cheese, beans and cheese, chicken salad with avocado and tuna, to name a few. The arepa can be grilled or fried — as our extremely helpful waitress explained, "fried is tastier but grilled is healthier."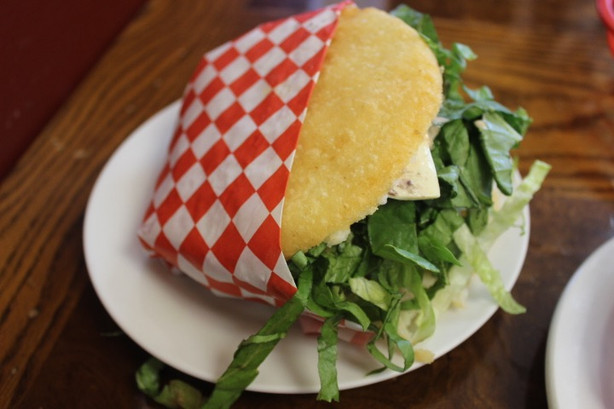 The casual restaurant offers many more food options and makes a great lunchtime stop. Andinitas is located at 4139 Carriage Square in Salt Lake City's Carriage Square Shopping Center.
×
Photos
Related Stories