This archived news story is available only for your personal, non-commercial use. Information in the story may be outdated or superseded by additional information. Reading or replaying the story in its archived form does not constitute a republication of the story.
SALT LAKE CITY — KSL.com is celebrating Hispanic Heritage Month by going on tour throughout the Wasatch Front and highlighting some of the best Hispanic food in the area.
In this edition, KSL.com's Xoel Càrdenas and Yvette Cruz try the dishes of Spain and El Salvador via Café Madrid and Rincón Salvadoreño.
SPAIN
As one of the few restaurants in the Salt Lake City area to offer Spanish cuisine, Café Madrid offers a unique Euro-Hispanic experience both in food and atmosphere.
Tapas
A Spanish tradition is to start off any meal with tapas, which is an appetizer just before the main meal. In some parts of Spain, tapas can become a full meal. At Café Madrid, the Croquetas de Jamón y Pollo — fried Spanish béchamel balls filled with chicken and serrano ham — are a nice way to get the taste buds going. We also love Café Madrid's calamari and cheese platter.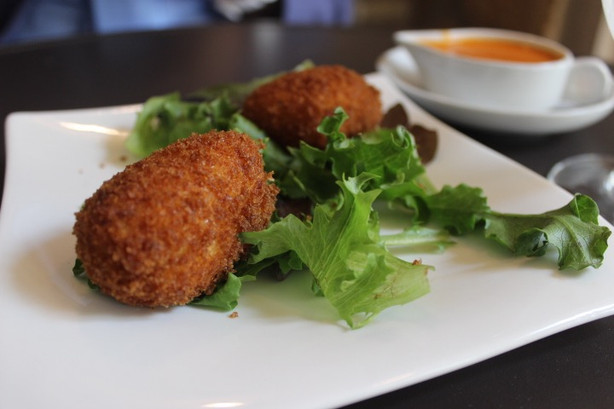 Jamón y queso
What's a good lunch without a sandwich? At Café Madrid, the Jamón Serrano con Tomate is one of the best choices. The sandwich is Serrano ham (dry-cured Spanish ham) with tomato sauce served on an Artisan baguette. For a more authentic Spanish experience, have them add the queso manchego, arguably the best-known cheese from Spain. Manchego cheese is made from the milk of the manchega breed of sheep.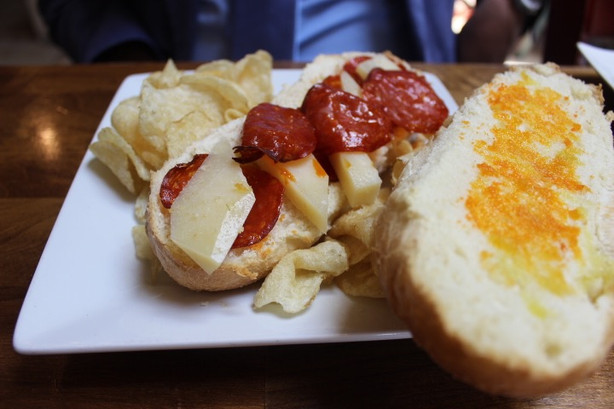 Paella
If there's a signature plate from Spain, it's perhaps paella. The dish brings together rice, seafood, vegetables, saffron and other spices simmered in a pan until golden brown. Paella can include chicken, beef and even a vegetarian version is possible.
At Café Madrid, you can customize your paella. Options include a chicken, seafood or combination of both. If you want to keep it traditional, the seafood paella — which includes mussels, clams, cod, calamari, and shrimp — is the way to go.
Spain and its traditions, including culinary ones, are deeply rooted in Hispanic culture. Café Madrid, at 5244 S. Highland Drive, offers customers a warm experience, with its Spanish vineyard-type atmosphere, in tasting España without leaving the Salt Lake City area.
EL SALVADOR
More than 5,000 miles from Spain, nestled in between Guatemala, Honduras and the North Pacific Ocean is El Salvador — the Central American country known for volcanoes, beaches and pupusas
Pupusas
The pupusa is arguably the first thing that comes to mind when thinking of Salvadorian food. A pupusa is a thick, hand-made corn tortilla stuffed with a variety of fillings. You can try cheese, beans, chicharron (pork), loroco (a local edible flower) or a mixture of the fillings. For a taste of Salvadorian food close to home, try Rincón Salvadoreño in Taylorsville.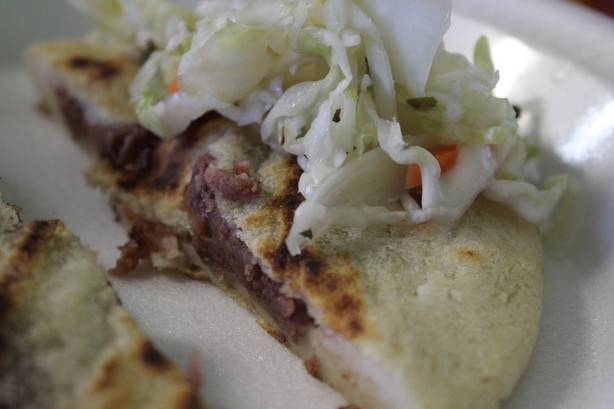 The Salvadorian restaurant and bakery offers a variety of both traditional and gourmet pupusas made from either corn or rice flour. Enjoy traditional pupusas, with the aforementioned fillings, or branch out with something new. A pupusa revuelta means it has a mixture of cheese, beans and pork in it. The gourmet pupusas can include cheese with chicken, steak, shrimp or zucchini.
Pupusas are normally topped with some salsa and curtido — a fermented cabbage salad that resembles coleslaw, and includes carrots, onions and sometimes lime juice. While the curtido is optional, some people can't imagine eating a pupusa without it. Pupusas can be eaten as a snack or a whole meal depending on the amount and toppings.
Plato Tipico
Plato típico literally translates to typical plate. Rincón Salvadoreño's typical plate includes a fried plantain, refried beans, a scoop of sour cream and piece of cheese, with a choice of two tortillas or a hoagie roll. Eggs can also be added to the plato tipico. This is a great breakfast option but can be savored at any hour of the day.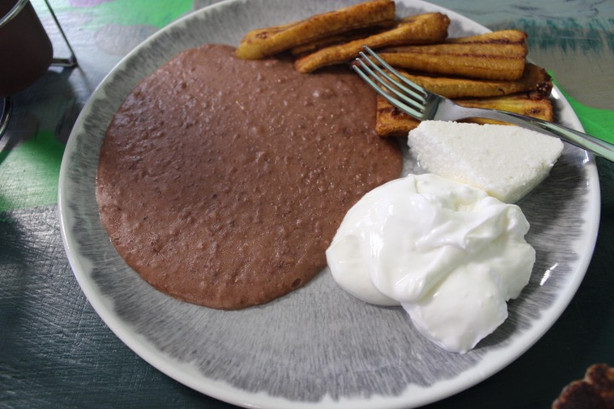 Combinations
A good way to sample an assortment of the country's cuisine is to order the Combo Mix plate. The entree includes one pupusa, one tamal (which differs from traditional Mexican tamales in that white corn dough is used instead of yellow corn dough), fried yuca (the edible root of a plant with a taste similar to French fries), a pastelito (small meat pie) and a choice of fried plantain or a sugar-coated empanada.
In some Latin American countries, a pastelito refers to a sweet treat, and an empanada is a meat pie, however, some Salvadorians use the two names interchangeably. Tomato, tomahto.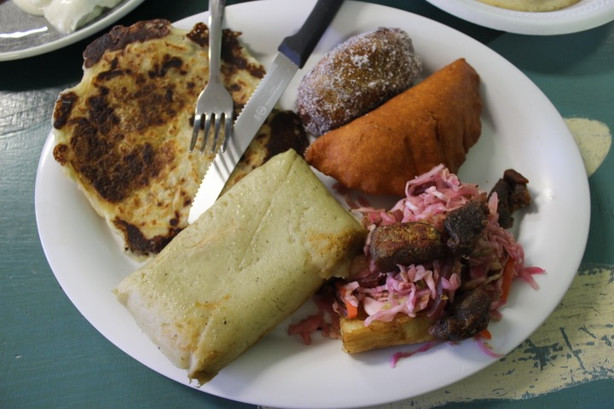 To complete the Salvadorian meal experience, grab an ice-cold Cola Champagne. It's a native soda with a bubblegum flavor. Despite the name, it does not contain champagne.
Rincón Salvadoreño offers many more traditional food and drink options, as well as a kid's menu. The Spanish word "rincón" means corner, which is fitting for the restaurant, located on the corner of Pepper Tree Plaza at 3898 W. 5535 South in Taylorsville.
---
×
Photos