Estimated read time: 2-3 minutes
This archived news story is available only for your personal, non-commercial use. Information in the story may be outdated or superseded by additional information. Reading or replaying the story in its archived form does not constitute a republication of the story.
Utah County detectives are calling this one of the worst cases of child abuse and neglect they've ever seen. Last night, two young children were found locked in bathrooms, and both appeared to be suffering from severe malnutrition.
Police aren't sure what the motivation was to keep a 9-year-old girl and her 6-year-old brother locked up, or why they were being abused and neglected. But they say if the hadn't escaped from the home, her brother would have died.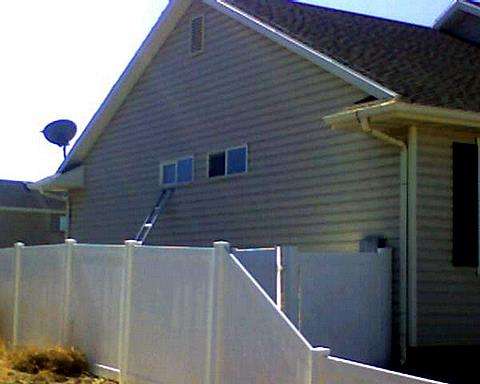 Police were called to an Eagle Mountain home by a neighbor who noticed the 9-year-old girl outside, wearing nothing but underwear and trying to cover herself up with newspaper. Officers then discovered she had escaped through the window of a bathroom she had been locked in.
The victim told police her younger brother was locked in a separate bathroom, and when deputies went in, they thought the 6-year-old boy was dead.
"He was unconscious, bruised throughout his body, malnourished; the original deputy who located him assumed that he was deceased," said Lt. Mike Brower, with the Utah County Sheriff's Office. "With multiple years of dealing with child abuse and neglect, this is one of the most severe cases we've ever encountered."
After four hours, police tracked down the children's legal guardian, 33-year-old Mary Heath, and her live-in boyfriend, 37-year-old Sekoa Aiono. They also found the victims' 4-year-old sister was with them.
The suspects admitted to police to locking them in the bathroom, rationing their food and using a leather belt to punish them.
Neighbors say they are shocked at what happened and can't believe they didn't notice something was wrong.
Neighbors say they are in shock and can't believe the children were being abused by their guardians.
"They would come down for barbecues, get together here for barbecues. I mean, It's just shocking. I'm having a hard time believing it. I can't even comprehend it," neighbor Julie Sheppard said.
The two older children remain in the hospital in serious condition. Their young sister is in protective custody.
The two suspects remain in jail, after a judge set bail at $25,000 each.
E-mail: spenrod@ksl.com
E-mail: rjeppesen@ksl.com
×
Most recent Utah stories