This archived news story is available only for your personal, non-commercial use. Information in the story may be outdated or superseded by additional information. Reading or replaying the story in its archived form does not constitute a republication of the story.
SARATOGA SPRINGS — While money is generally the most oft-cited cause of divorce and stress in relationships, there's a new heavyweight contending for the title: technology.
According to experts, technology — and the distractions it brings — have become a real and relevant issue in marriages, bringing people closer to those farther away, and pulling them farther away from those closest.
One Utah therapist, however, has decided it's time to fight fire with fire.
Dr. Lance Dome, a licensed marriage and family therapist and owner of the Redwood Family Therapy clinic in Saratoga Springs, created an app designed to help couples work on their relationship and bring them closer together. After years of counseling families, Dome had seen his fair share of technology's role in marital strife.
"Tech is kind of a double-edged sword," Dome said. "A lot of couples struggle with their technology because their partner's eyes are glued to the screen instead of to them. But it's also something that gets our attention that can help us. It teaches us to do things."
Dome used technology during therapy sessions by asking partners to set reminders on their phone that would help them remember to do things for their spouse and to reevaluate their relationship throughout the day.
After awhile, Dome began wondering if there was an app to help couples connect, but couldn't find what he was looking for. So Closer2U was born.
Closer2U asks new users to complete a questionnaire asking about everything from their partner's likes and dislikes to their insecurities and favorite pastimes. The app will then send notifications throughout the day to remind the user of some of these details.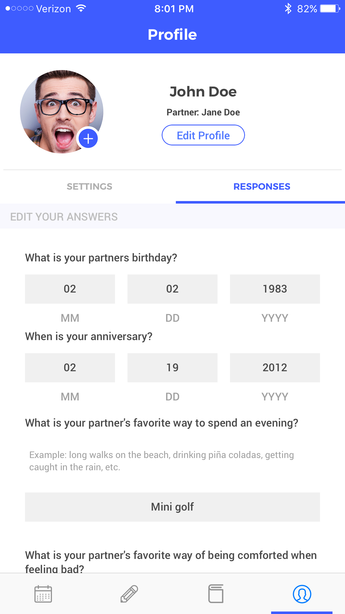 "It picks from those questionnaire answers and will set a daily reminder about that," Dome said. "It'll say, 'Remember Jane likes to go hiking' or 'Remember that John likes to connect physically through hugs.'"
The app will also send customizable morning, evening and weekly questions and reminders to help users reflect on what they can do for their partner during the coming day or week. App users will have a section where they can keep notes on their relationship as well as an educational section with advice from licensed and experienced marriage and family therapists.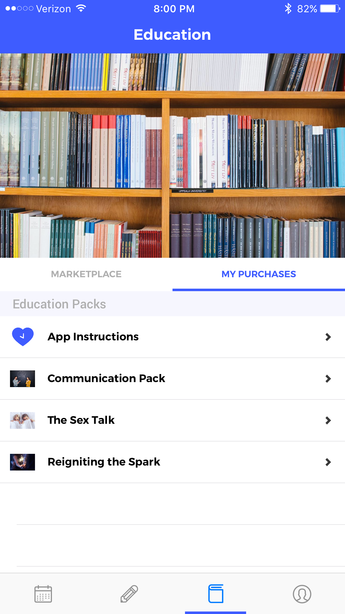 "You can download different things and we're hoping to update those frequently to have more and more relationship-enhancement ideas," Dome said. "Everything from communication to better sex."
Dome also plans to continue expanding and improving the app and hopes to add more educational sections complete with videos of seminars given by licensed therapists from his clinic. Depending on the level of interest, Dome also plans on making the app available for Android users since it's currently only available for the iPhone.
"The biggest thing I think I see with couples is the distraction … whether it's news or people watching YouTube videos or blogs or seeing what the next crazy presidential tweet's gonna be about, there's always something that's going to distract us."
Dome often has couples look on their phones to see how much time they spend on certain apps, and he says the answers can be shocking. iPhone users can go to "Settings" and look under "Battery" to see the amount of time they spend on each app over the course of 24 hours or seven days. Android users can also download apps that will do the same thing.
"You'll see, 'Oh, I've spent five hours on this app this week or three hours messaging,'" Dome said. "A lot of couples say, 'I feel like I don't even have time to go out on a date with my partner,' but you look at that and think, 'Oh it looks like I do have time.'"
"It's always in our pocket, it's always buzzing and bugging us, so the negative can also be a positive if we're always tuned into the next notification and it's something that tries to draw us closer … and focus on a relationship."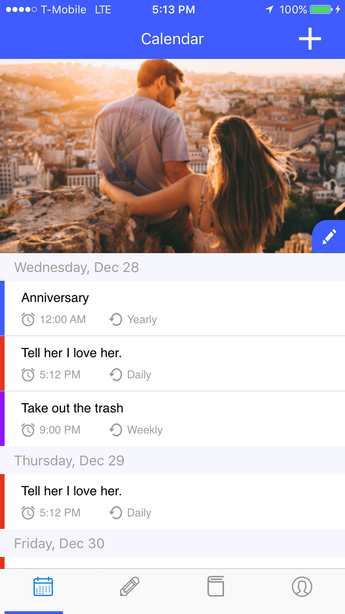 One of Dome's favorite experiences with the app was when one of the beta testers told him he had stopped playing a game on his phone when he got a notification about a way his wife liked to unwind.
"He was able to put his phone down and say, 'Oh yeah, that's a good idea.' And just because of the app, he was doing something with his wife that he normally wouldn't have been doing," Dome said.
Dome says he often sees what he calls "unintentional drift" in couples that have gotten busy and don't take the time to strengthen their relationships.
"You start to take things for granted and life takes over … and then months and years go by and you look up and go, 'Woah, we really drifted apart. We're really different than we were,'" Dome said.
Though couples may find their relationship isn't what it was before, Dome doesn't believe this is reason to panic. Couples often see a neglected and troubled relationship as a sign they aren't meant to be together, he said.
"They can pull back together and go, 'No, people change and let's try changing together.' I hope that this app can be just one tool in that process that pulls people together," Dome said.
×