Estimated read time: 2-3 minutes
This archived news story is available only for your personal, non-commercial use. Information in the story may be outdated or superseded by additional information. Reading or replaying the story in its archived form does not constitute a republication of the story.
SALT LAKE CITY — A familiar pattern emerged in the Johnston home.
"He kept touching my phone, and I was like, stop touching my phone. And he kept doing it, so I hit him," said 15-year-old Shyanna of her 11-year-old brother Tanner.
"I felt like I was a referee, over and over and over," said mom Rita Johnston.
For months, the behavior was considered "teasing." But when the family could no longer go to dinner because the kids wouldn't sit by each other, Rita sought help.
"Dr. (Adam) Schwebach said, 'isn't that kind of like bullying?' and it took me a minute and I said, you're absolutely right," said Johnston.
Schwebach, director of the Neuropsychology Center of Utah, increasingly sees this scenario among Utah families.
"The majority of children and where they're bullied usually takes place in their home," he said.
Research supports that. According to the National Center for Education Statistics, between 25-30 percent of kids report being bullied in schools.
The Journal Pediatrics published a different study that showed nearly the same percentage, 29 percent of kids, reported being bullied at home, as often as multiple times a week.
Pediatrics also reported that regardless of the source of bullying, the outcome is the same. Kids face a much higher risk of mental health issues, including depression, anxiety and loneliness. And those issues persist into adulthood.
"We don't want to minimize this as just something kids do," said Schwebach.
Back in the Johnston home, Rita learned a key question to help her recognize when her kids' teasing crossed the line to toxic.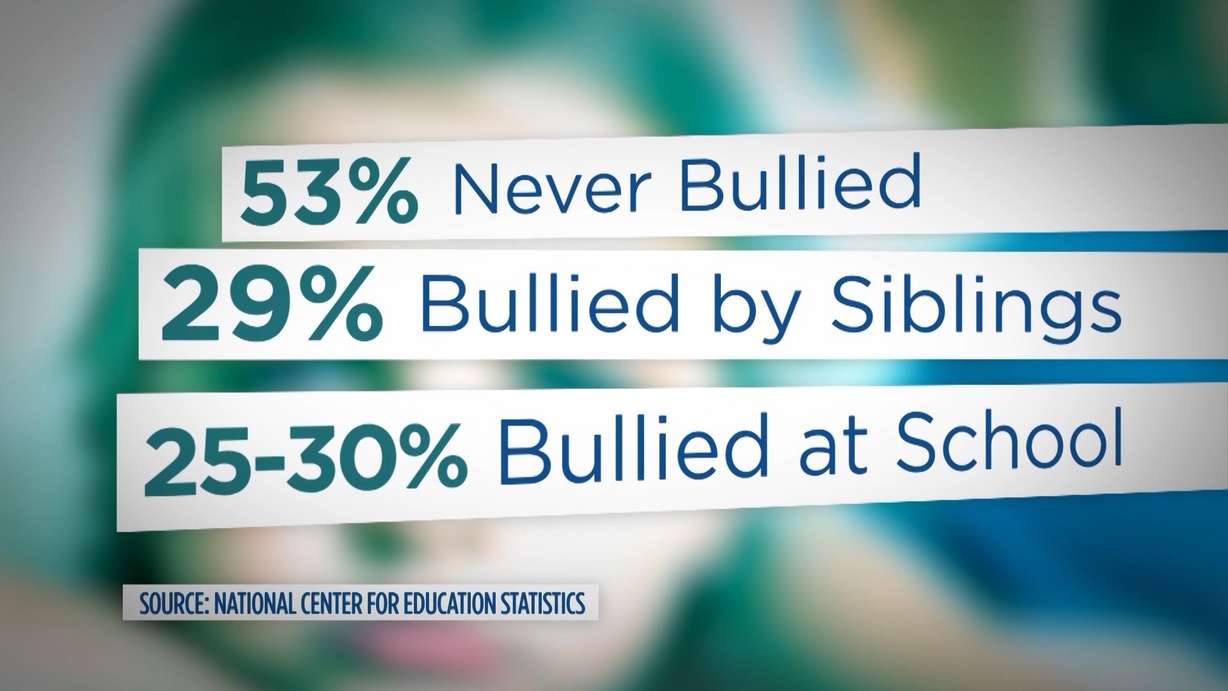 Would you tolerate the same behavior toward your children from someone outside the home?
If the answer is no, Schwebach said, we shouldn't tolerate it in our homes.
Armed with that new definition, she enrolled Tanner in counseling. And he's learning better conflict resolution strategies with his sister.
"I used to hurt her and I realize I can't do that anymore, so I've learned not to," he said.
With patience and persistence, the family now enjoys time together. Rita is grateful she's no longer the constant referee.
"As a family, we're happier," she said. "Going out and doing family outings has been so much better."
×
Photos
Related Stories