Estimated read time: 1-2 minutes
This archived news story is available only for your personal, non-commercial use. Information in the story may be outdated or superseded by additional information. Reading or replaying the story in its archived form does not constitute a republication of the story.
The man accused of building the homemade firework on Pioneer Day that blew up like a pipe bomb and injured a young boy, made his first court appearance today.
It's been a month now since the explosion critically injured Bridger Hunt while he was riding his bicycle near his grandparents' home in Lehi. Today, the man who faces criminal charges entered not guilty pleas in court.
It was an emotional scene outside the courtroom as Bridger's mother, Mindy Shaw, took time to give a hug to Craig Miller. He is the neighbor who prosecutors have charged with possessing an explosive device, child abuse and obstruction of justice.
Miller told the judge he was not guilty of the charges, and his attorney calls the charges "excessive." Bridger's mother says she does not want to see Miller go to jail and believes prosecutors are making an example of him so other people don't do something like this.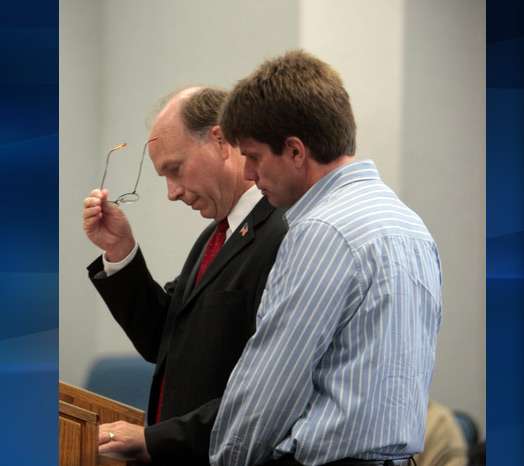 "It's OK, it's OK, and I want everyone to know that it is OK, and know that it is OK to forgive and to not hate and to not be angry, because it does not do Bridger any good, or me. And we just want to continue positive thoughts and prayers his way, because they are helping, and I've seen a huge miracle in this past week, which I can't explain," Shaw said.
Bridger's mother says he is continuing to improve at Primary Children's and has been able to stand up on one leg. She says he faces a very long road to recovery, but they are very positive about his progress.
It appears that Miller's attorney is trying to negotiate a plea deal with prosecutors before Miller returns to court at the end of September.
E-mail: spenrod@ksl.com
×
Most recent Utah stories