This archived news story is available only for your personal, non-commercial use. Information in the story may be outdated or superseded by additional information. Reading or replaying the story in its archived form does not constitute a republication of the story.
SANDY — Some people have a soft side for blankets. They keep you warm in the winter and many can't sleep without one. A Utah company has revolutionized the traditional blanket making so that users will want to take this particular blanket everywhere.
On Aug. 1, Coalatree launched its second generation multi-use adventure blanket on Kickstarter. The 6-year-old company reached its goal of $15,000 in 12 hours, and as of Thursday morning, the company had raised more than $62,000 from 909 backers.
"The Kachula has a function for every single person," Founder and CEO Jacob Charlie Bessey said. "Dog owners, gardeners, people flying can all use it. People can use it as a climbing mat or picnic blanket."
The idea for the product came from building something to travel and camp with that wouldn't take up too much space. The blanket is 78-inches wide and 50-inches long. When folded properly, it can be used as a pillow.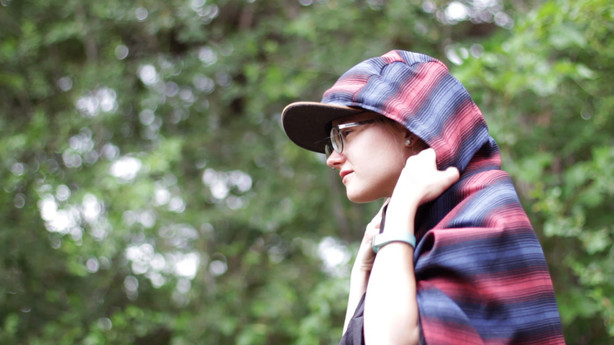 The new model also includes a waterproof hood, reinforced snaps, double-sided zippers and a hidden pocket.
The blanket will cost $69.95 when it hits the market, and consumers who order the product now on Kickstarter can get it for $50. The product will release Nov. 1, in time for the holiday season. There will be three different color options when the blanket launches. One of the colorways will launch exclusively through Amazon.
Three people, including Bessey, began development stages for the blanket in June 2013. Development started with a wearable sleeping bag blanket and slimmed down the fabric. The first version of the blanket launched in 2015.
"We wanted to build the best adventure blanket," Bessey said. "We took it off the market after it sold out, and we kept working on it creatively and fine tuning it until we thought it was the perfect multi-use product."
Bessey said Coalatree has enjoyed the Kickstarter process more than dealing with the chaotic processes that come at times with major retailers.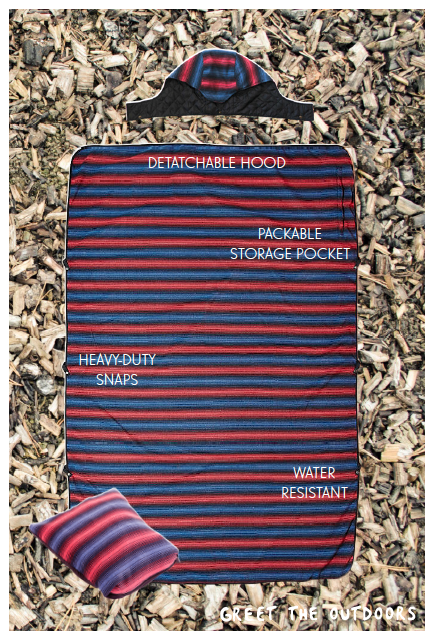 "It's been overwhelmingly amazing," he said. "We shifted from big box retailers to our consumers. Our consumers are helping us make the products by us listening to what they want."
Coalatree prides themselves on being eco-friendly. They use recycled, reused, and repurposed material on many of their products. The company also makes hammocks, pop-up tents, and clothing.
The company works out of the Salt Lake Community College Miller Campus startup hub in Sandy. Bessey said Coalatree is proud to be a Utah company and that they want to help promote Salt Lake City. Their motto is "mountain to city."
"We really want to show Salt Lake City what it's about and how quickly the outdoors is accessible," Bessey said. "Salt Lake City is an amazing place with so many talented growing minds and we're honored to be a part of the entrepreneurial community. A lot of our success on Kickstarter can be attributed to picking the brains of other companies here that are successful."
---
Carlos is a student at Utah Valley University and currently works as a news writing intern for KSL.com. You can follow him on Twitter at @Car1osBaquerizo or email him at carlosbaquerizo@ymail.com.
×
Photos