Estimated read time: 2-3 minutes
This archived news story is available only for your personal, non-commercial use. Information in the story may be outdated or superseded by additional information. Reading or replaying the story in its archived form does not constitute a republication of the story.
PARADISE, Cache County — A Paradise photographer who created viral "flying" photos of his son with Down syndrome has started a new photography project: turning his 4-month-old son into a "real" Elf on the Shelf.
Alan Lawrence has a background in photography and loves to use his skills to create uplifting images of his children. The father of six made headlines when he created several beautiful composite photos that showed his 2-year-old son with Down syndrome "flying" in various settings.
Lawrence said he got the idea for his latest project when his family attended a Christmas party and someone commented that his youngest son, 4-month-old Rockwell, was like a tiny elf.
"Someone said, 'Oh, he's the cutest little elf,'" Lawrence said. "That's when the idea popped into my head because we had been kind of thinking about this sort of Elf on the Shelf tradition. And I'm like, 'Hey, what if Rockwell was our elf?'"
Lawrence said he and his wife had never participated in the popular Elf on the Shelf Christmas tradition, but felt that this could be a fun and unique way for their children to be involved. Lawrence's wife, Nikki, sewed an elf costume, and on Dec. 7, he began taking one photo each day of his son in different mischievous settings around their home.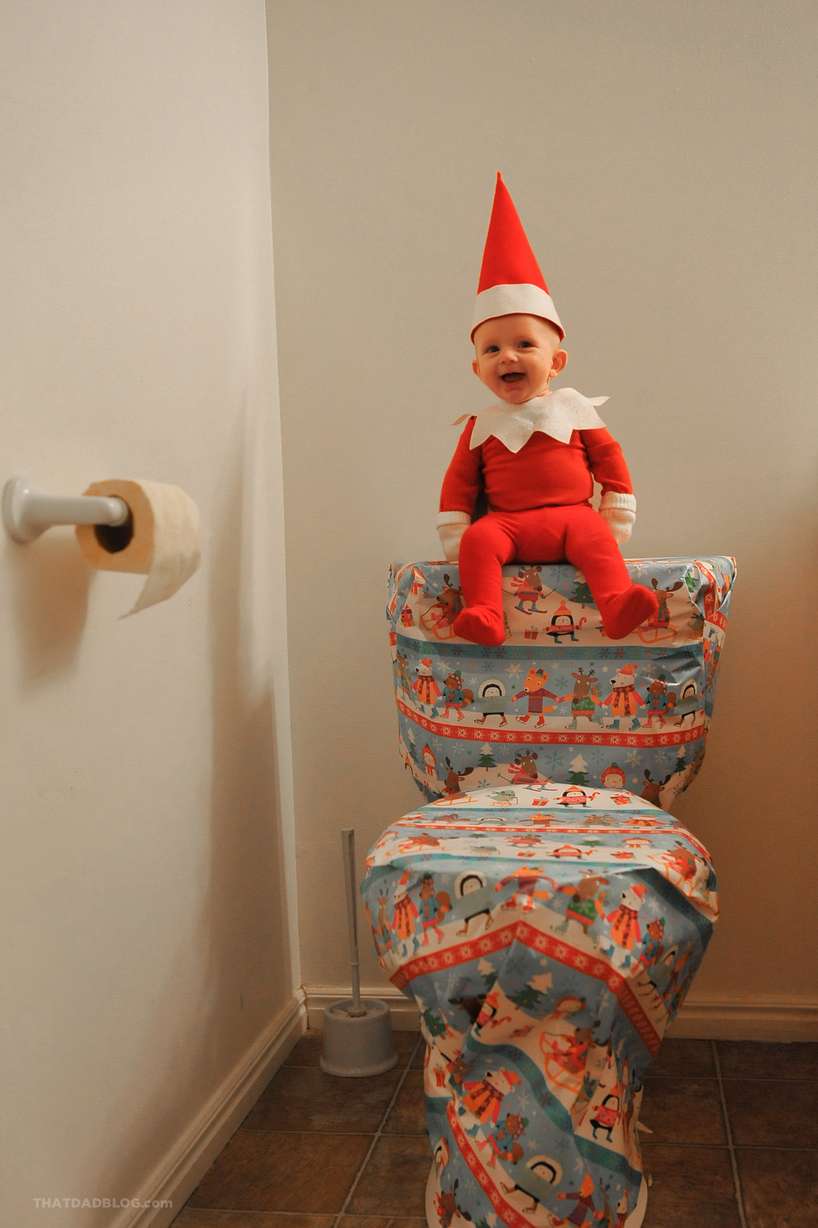 "We all kind of like to watch Rockwell's reaction to doing these photos because you can't really coach a baby how to look, but it's kind of funny because it's almost like he knows what we are doing and what we are trying to accomplish with the picture," Lawrence said. "In a lot of them, he'll just kind of look at us with the reaction that's a perfect match with what's going on in the situation. Of course, the kids just love seeing that."
To capture the Elf on the Shelf photos, Lawrence creates composite photos where he takes three photos while holding and positioning Rockwell and then uses Photoshop to edit himself out of the pictures. He said he loves trying to make the pictures look as real as possible.
"(My children's) favorite part is watching me mask out me and the magic of the image comes alive. And that's when they really start giggling," he said.
Lawrence plans to create an Elf on the Shelf photo each day until Christmas. He posts them on his blog,Instagram and Facebook page with the hashtag #rocktheelf and has considered creating a book of the photos with a story about the experience.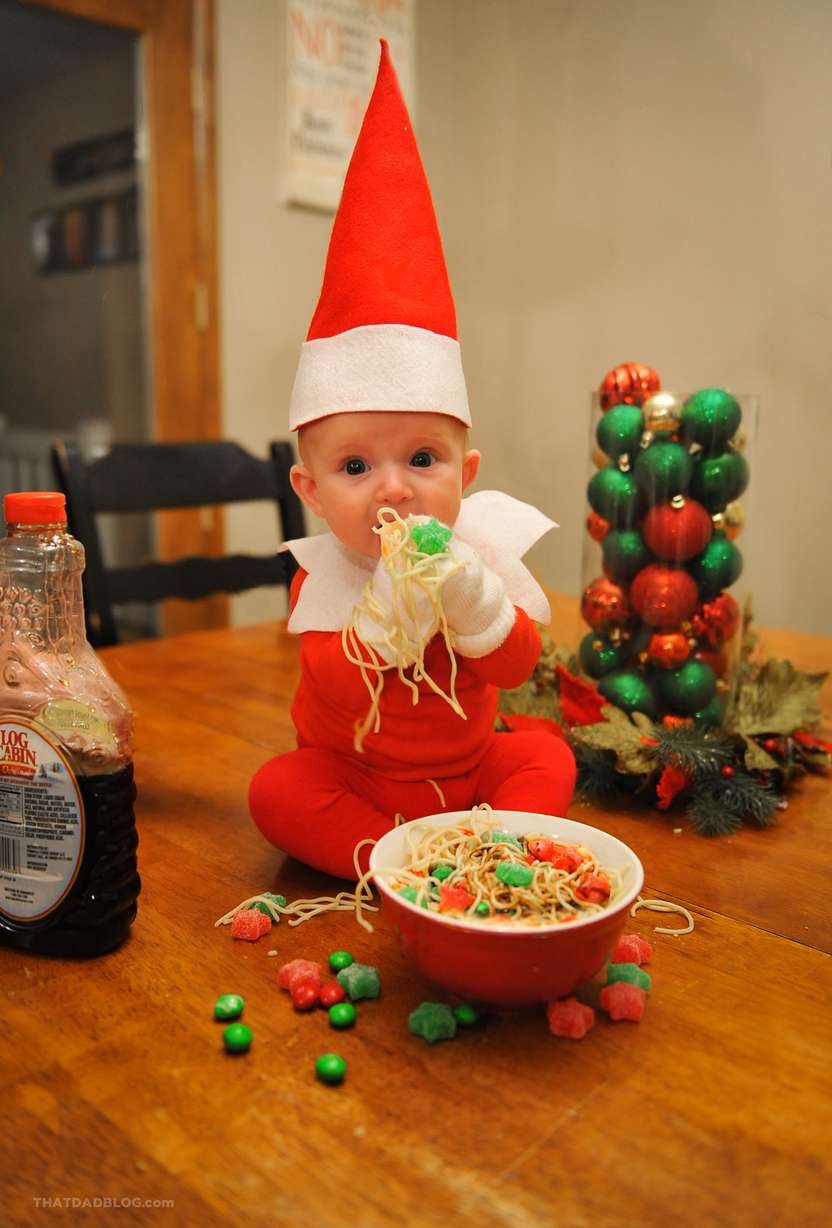 ×
Photos
Related stories
Most recent Utah stories