Estimated read time: 4-5 minutes
This archived news story is available only for your personal, non-commercial use. Information in the story may be outdated or superseded by additional information. Reading or replaying the story in its archived form does not constitute a republication of the story.
Editor's Note: This article is part of the Utah Inventions series, which features a different inventor or invention with Utah ties each Wednesday. Tips for future articles can be sent to ncrofts@ksl.com. SALT LAKE CITY — In Salt Lake City in the year 1911, William Ray Rumel was born.
This boy was raised as a hard worker on the family dairy farm. While many youth may learn the importance of hard work from their parents, this young man took those lessons to a higher level than many might. The consequence? Thoracic surgery as we know it was born.
Rumel studied medicine at the University of Utah and Northwestern University in Chicago while participating in other activities like wrestling and orchestra. It was in Chicago that he chose to specialize in chest surgery. From 1938 to 1940, after finishing his residency, he worked at the Lahey Clinic in Massachusetts with Dr. Richard Overholt, who inspired him to continue with his chosen field.
In 1940, Rumel and his wife returned to Utah, where Rumel took up the challenge of further developing Utah's thoracic field. He launched the country's first thoracic cardiovascular hospital unit in Salt Lake City and performed many surgeries that no doctor in Utah or the Intermountain West had yet executed — so many that they will not all be listed in this article. However, one in particular deserves special mention: his mitral valve repair, which was first performed in 1951.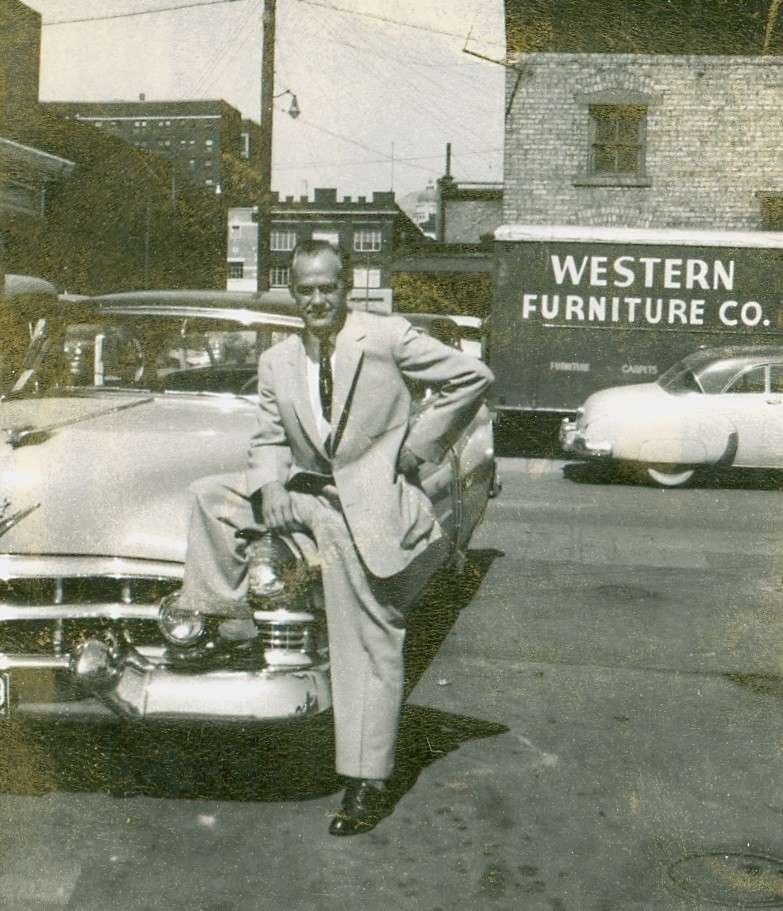 Mitral valve replacement was risky. But something had to be done — rheumatic fever, common in the Intermountain West during this time, often led to mitral valve stenosis, which is when the mitral valve doesn't open wide enough. Rumel's solution was innovative.
To perform the procedure, Rumel first cut an incision in the heart muscle. Then he punctured the scar tissue using a small knife — a knife he made from a metal tea infuser and attached to his fingernail. Finally, he used his finger to finish parting the opening. The mitral valve then pushed out. The surgery was so successful that he was able to repair a pregnant woman's mitral valve, which no one else in the United States had done. This successful procedure was a huge breakthrough for heart surgery. And to think it was done with a tea infuser.
It may be hard to believe, but Rumel actually made many surgical instruments using kitchen tools and other innovative materials. Not only that, but he would build at least some of these instruments in his home workshop. His instruments include Utah's first defibrillator, the Rumel Dissecting Forceps, and the Rumel Myocardial Clamp.
Related Story
And last but not least: the Rumel Auricular Tourniquet, which is still used to control bleeding and tension during surgery.
If his surgical accomplishments weren't enough, Rumel started the American Board of Thoracic Surgery and the American Society of Thoracic Surgeons. Among other appointments and honors, he was an honorary member of the Academy of Anesthesiology and fellow of Medici Public, which is the most prestigious honor given to alumnus at the University of Utah Medical School.
Rumel was a very busy man. But despite his intellectual ambition Rumel took time for his family and other activities. In an email correspondence, his grandson Paul McDaniels stated, "My grandfather has always been my hero. To us he was 'Grandpa Ray' and he really loved all of his kids and grandkids."
He even let his grandkids see his workshop.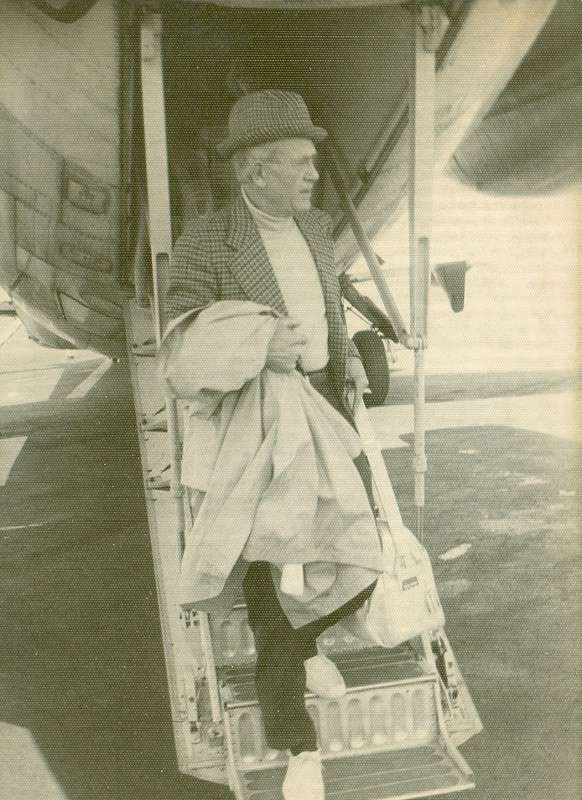 "His workshop was always where I wanted to play," his grandson wrote. "He had the coolest stuff in there and that's where he would make most of his prototype surgical instruments."
Rumel's other interests included hunting, fishing, camping and traveling.
Rumel may have died in 1977 from heart-related complications, but his legacy lives on and his innovations continue to bless the world of medicine. As his grandson said, "We really do stand on the shoulders of giants —people that think and do things that literally change our world while we're busy living our daily lives."
For more information on Rumel, see an article published in "The World Journal of Surgery" entitled "Who Was William Ray Rumel?" by David R. Welling, Norman M. Rich, David G. Burris, Kenneth D. Boffard, and William C.DeVries (September 2008, 32.9), as well as his obituary.
---
Katrina Lynn Hawkins is a graduate of Brigham Young University, a Utah native, and a freelance writer. You can contact her at katrina.hawkins21@gmail.com.
×
Photos
Related Links
Related Stories