Estimated read time: 2-3 minutes
This archived news story is available only for your personal, non-commercial use. Information in the story may be outdated or superseded by additional information. Reading or replaying the story in its archived form does not constitute a republication of the story.
Jed Boal reportingThrough the rest of the week, many people on the Wasatch Front will reflect upon lives lost in the Vietnam War. A replica of the Vietnam Veterans Memorial Wall rolled into Ogden this afternoon.
It's called "The Healing Wall," and it arrived with an impressive escort. For veterans of the Vietnam War, it evokes a lot of emotions about the friends they lost. For others, it provides a glimpse into history.
More than 500 motorcycles, riders of the Patriot Guard flying American flags and battle flags, thundered down Weber Canyon. The critical cargo was a replica of the Vietnam Veterans Memorial Wall on its way to Newgate Mall.
"Those kids never did get a chance to leave home, never got a chance to grow up," said Dennis Howland, Vietnam War veteran.
The Veterans of Foreign Wars (VFW) Ogden Post 14-81 brought the replica here because most Utahns will never get to see the original in Washington, D.C. "There's 58,000 men and women from our country whose names are on that wall. We bring them here in a moment of peace because it wasn't peace that put them there," Howland said.
For 25 years, the Vietnam Veterans Memorial Wall has honored the men and women killed in the Vietnam War. One hundred fifty-two would have celebrated birthdays today.
"I personally have 26 men from my hometown on that wall. A couple of brothers I grew up with in that neighborhood, both are on that wall," Howland said.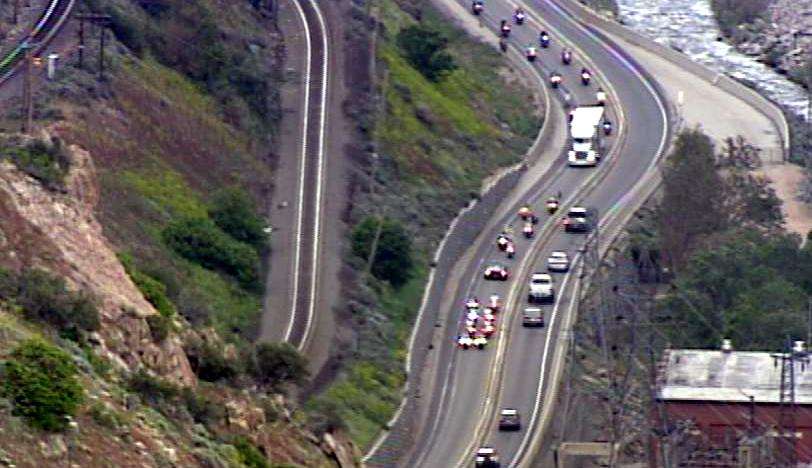 With the wall, a museum that displays memorabilia left at the wall in Washington, D.C. "The whole solemnness of the wall, the way it will be displayed, helps a lot of people get over their emotional connections to people we lost 40 years ago," Howland said.
It's a way to heal old wounds and understand the losses of that war. "The VFW continues to bring the community and veterans together. That's what we're about. That's where our hearts are at," Howland said.
Volunteers will set up the replica Wall at Newgate Mall in Ogden. You can view it around the clock through Sunday. There will be a flag-raising ceremony held each morning at 8:00 and a memorial service scheduled for Sunday at 5 p.m.
E-mail: jboal@ksl.com
×
Most recent Utah stories