Estimated read time: 3-4 minutes
This archived news story is available only for your personal, non-commercial use. Information in the story may be outdated or superseded by additional information. Reading or replaying the story in its archived form does not constitute a republication of the story.
PROVO — For the past 25 years, Reid Moon has been tracking down rare artifacts.
"(The artifacts range) from classics in literature, rare bibles, Mormon-related items, and books that have come from libraries of famous, historical figures," said Moon.
Moon says his goal is to share them with the public, free of charge.
"I want to share these. I'm happy to explain why I have these items and tell the story."
Moon has a studio inside Zion's Mercantile that is opened only when he is there. Zion's Mercantile is a store that sells art, including religious works. However, Moon does not just collect religious artifacts; Moon also showcases historical pieces found from around the globe.
Zion's Mercantile Art Gallery Manager Karen Haering says they plan to share these artifacts with the public at least once a month.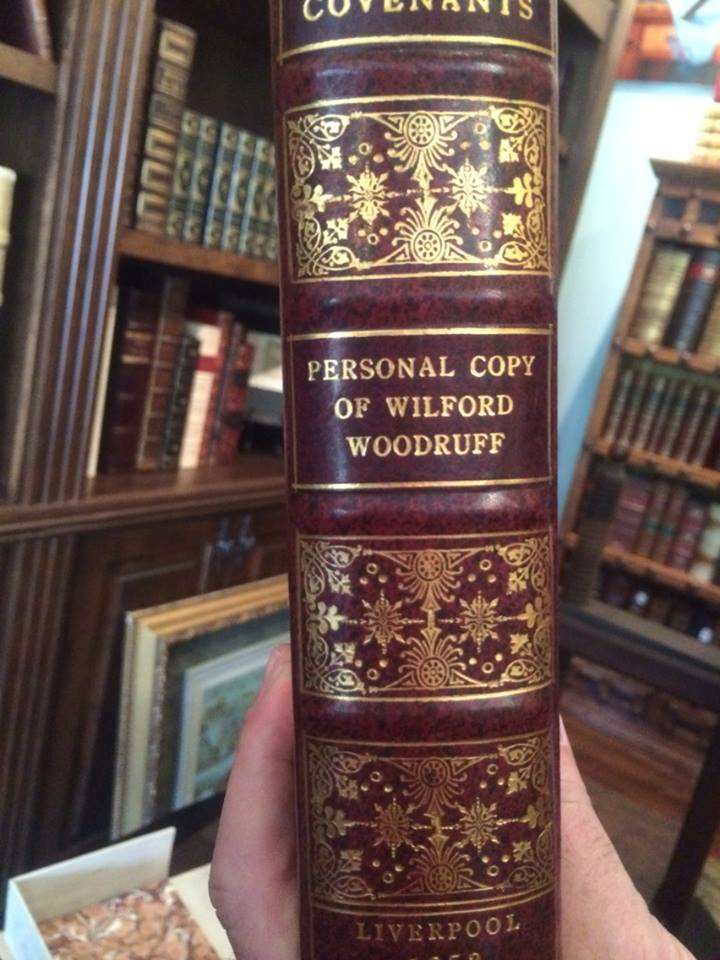 "The reason why we do it free is because this is a history for all people," said Haering. "It's our passion."
Moon and Zion's Mercantile have several exhibit events in the works, including an American History exhibition around the Fourth of July.
"We'll have an original copy of Thomas Paine's 'Common Sense,' " said Moon. "Where else can you find one of those?"
Moon calls himself a treasure hunter. He is always on the go, traveling the world to get his hands on rare artifacts.
"Just in 72 hours I was on four flights and 7,000 miles just tracking down treasures," said Moon. "There's about a 12- to 24-hour window on something that is rare or important and then it can be gone for a generation, so you just can't wait around."
Moon has also been a co-curator for Glen Beck's annual museum exhibit the past three years.
"I've helped him track down some pretty spectacular items," said Moon.
Moon even went on a last-minute family excursion to get J. R. R. Tolkien's bible. Tolkien is the author of several classic high-fantasy works such as "The Hobbit," "The Lord of the Rings" and "The Silmarillion."
"There hasn't been one of his bibles on the market since he died, so that was something I wasn't going to take a chance on, so I made it a family affair," said Moon.
For future firesides, Moon plans on showcasing scriptures that were once owned by Mormon prophets. These include Joseph Smith, Brigham Young, John Taylor, Wilford Woodruff, Joseph F. Smith, Heber J. Grant and Spencer W. Kimball.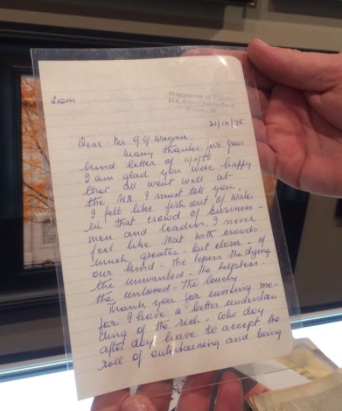 Haering says people gravitate toward Moon's exhibits because these artifacts are meaningful to many.
"These are things that are a part of their history. … These are people that are a part of their ancestory," said Haering. "Now to actually hold or see a book that belonged to their third or fourth great-grandfather is amazing for them to see."
Moon also has Marie Antoinette's prayer book, the first illustrated editions of all the Jane Austin books, and "Les Miserables" artifacts.
"I have enough items to do firesides even if I don't acquire something new for the next several years, not repeating anything month after month," said Moon.
Moon emphasizes on how he doesn't just show off the artifacts; he also tells the history behind them to communicate their significance.
Moon hosts firesides once a month, typically on Mondays at Zion's Mercantile. The next event is schedule for May 18. The subject matter is Joseph and Hyrum Smith's artifacts.
"I've recently acquired on loan from the Smith family descendants: Hyrum's Smith's copy of the Book of Mormon," he said.
Moon plans to showcase which 28 scriptures Hyrum has marked, which he says no one knows.
"For the first time in public I'm going to go over those," said Moon.
To reserve a seat or to learn more about Reid's rare books, call Zion's Mercantile at 801-802-6064. Zion's Mercantile is located at The Shops At Riverwoods in Provo.
×
Photos
Most recent Utah stories