Estimated read time: 3-4 minutes
This archived news story is available only for your personal, non-commercial use. Information in the story may be outdated or superseded by additional information. Reading or replaying the story in its archived form does not constitute a republication of the story.
COTTONWOOD HEIGHTS — Lawmakers and police in Utah are expressing early interest in a "Michael Brown Law," as family representatives of the man shot and killed by an officer in Ferguson, Missouri, call for a statute that would require body cameras for all local, county and state law enforcement officers.
Two Republican lawmakers said Tuesday the issue would likely get a healthy discussion on Utah's Capitol Hill during the upcoming legislative session.
"The increased police shootings — not only in Utah but nationwide — are very concerning to me and, I think, to most legislators," said Sen. Todd Weiler, R-Woods Cross.
Weiler said he'd like to get more information on costs and would be concerned about the across-the-board investment if officers are simply able to switch the cameras off.
"All they have to do is press their chest and they can turn on those body cameras, and so it's especially disconcerting when you have a shooting that's under scrutiny and you don't have that video when you could have had it," Weiler said.
Still, Weiler said he believes the cameras would serve to protect officers and would provide a record of what actually transpired.
Rep. Paul Ray, R-Clearfield, voiced similar reservations about costs, questioning who will ultimately pay and noting that the requirement could force some cash-strapped departments to seek cheaper options.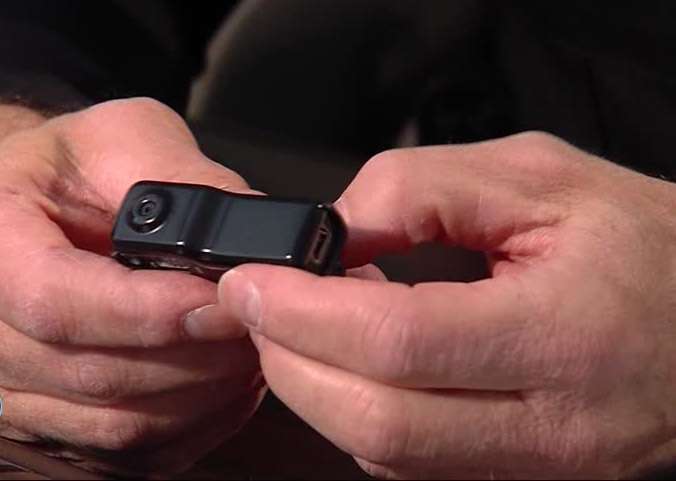 "I don't have anything against it, but I think we need to be careful," Ray said.
Libertas Institute founder Connor Boyack said his group has been working with the ACLU of Utah and the Utah Association of Criminal Defense on a comprehensive bill to be introduced in the 2015 session.
Boyack said the bill would not require police agencies to use body cameras, but would establish a policy that would govern the use of the cameras.
"We think it's imperative that the Legislature establish a baseline standard," he said.
Boyack said the policy would touch on when the cameras should be used, how the video is retained and who can access the video.
Body cameras are already in service at the Salt Lake City Police Department and other agencies. Salt Lake County Sheriff Jim Winder is still debating whether to purchase them for Unified Police Department, the state's largest police agency.
"The idea that officers would have that device on and be able to provide that feedback is great," Winder said. "The issue is going to be the funding."
Winder said the initial cost to Unified police would be between $300,000 and $500,000 and that does not include ongoing expenses or unexpected ones — as some agencies across the country have learned.
"People are (making public records requests) on a regular basis, which are exponentially increasing the costs to departments," Winder said. "That is a concern."
Utah Fraternal Order of Police spokesman Ian Adams said the organization has not taken a formal position yet for or against a law requiring all officers to wear body cameras.
Attorney Kent Morgan, who was a prosecutor for many years, said the body cameras would benefit police and his clients equally.
"The more that we see and record, the better the truth is going to be in a courtroom," he said.
Morgan said cameras rolling on police-citizen encounters may also lead all involved to behave better.
"People who know they're about to be videotaped with a camera or electronically datified are going to say, 'Maybe I'm going to be a little nicer,'" he said.
×
Photos
Related stories
Most recent Utah stories