Estimated read time: 5-6 minutes
This archived news story is available only for your personal, non-commercial use. Information in the story may be outdated or superseded by additional information. Reading or replaying the story in its archived form does not constitute a republication of the story.
SARATOGA SPRINGS — One of the officers involved in the fatal shooting of Darrien Hunt was wearing a body camera.
But Saratoga Springs Police Chief Andy Burton said Friday that the inexperienced officer did not turn it on. And even if he had, Burton said, he isn't sure it would have worked properly.
A police report released to the media by one of the attorneys for Hunt's family revealed that Saratoga Springs police officer Nicholas Judson was wearing a body camera on his uniform when he and Cpl. Matt Schauerhamer confronted Hunt on Sept. 10.
Until Friday, it was believed — based on information provided to the media — that neither officer was wearing a body camera that day. Tim Taylor, with the Utah County Attorney's Office, admitted Friday there may have been a misunderstanding between the information he received from police and what was told to the public.
He said when he was told that there was no body camera video available, he assumed that meant the officers weren't wearing a camera.
Upon learning of the release of the police report, Taylor said prosecutors — who looked at the body camera during the original investigation — went back on Friday and looked at the body camera again to make sure there was nothing on it. Taylor said investigators also went through the camera to determine that nothing had been deleted. He said the only video on the camera was from the night before when Judson accidentally activated the camera while sitting in his patrol car and then turned it off.
Burton said immediately after the shooting, the officers were sequestered in separate rooms and everything but their underwear was taken as potential evidence for the shooting investigation, per protocol.
That included a body camera worn by Judson.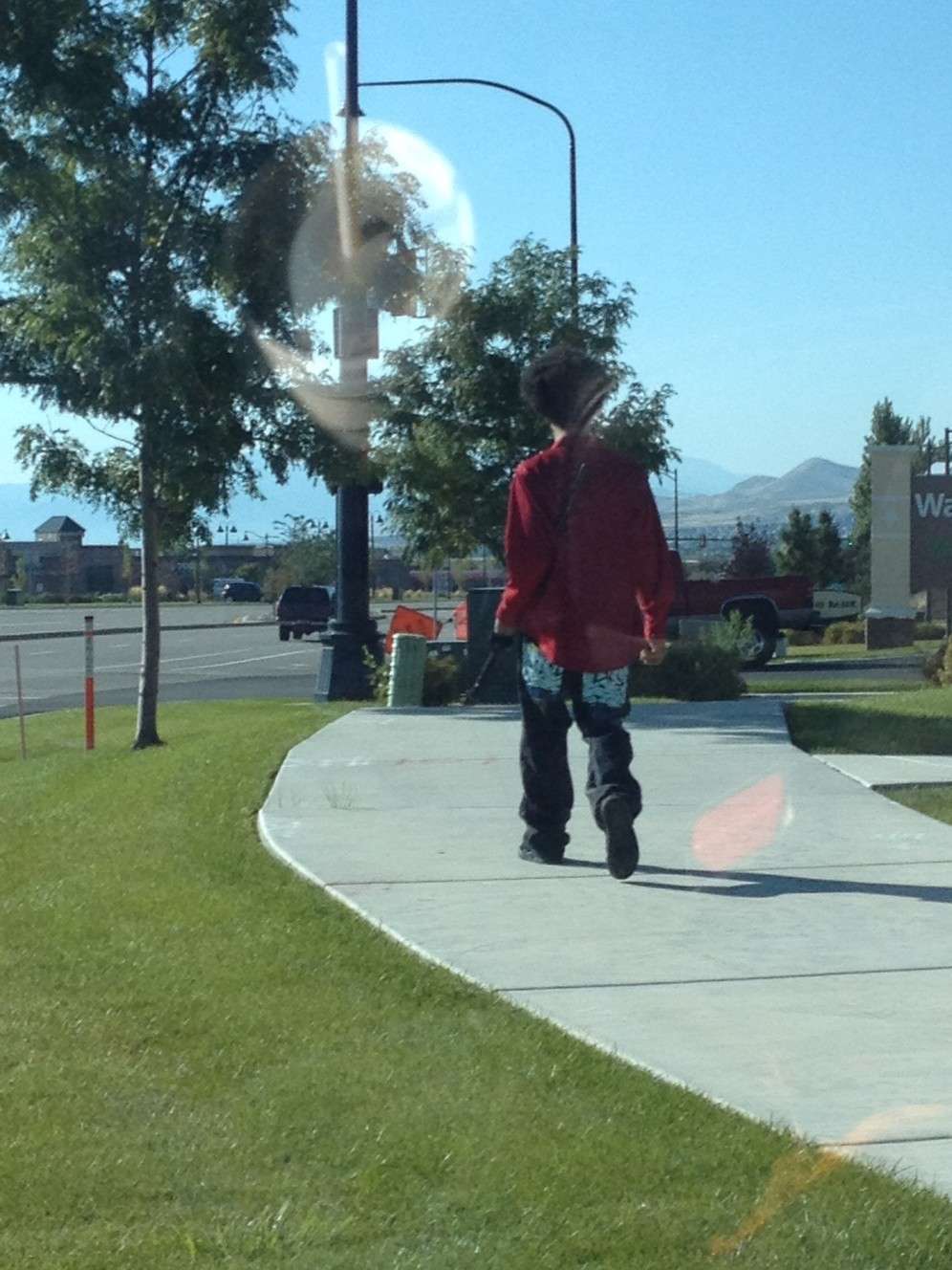 But Burton told KSL Newsradio's Doug Wright on Friday that Judson, who had only been on patrol for a month and a half, did not turn the camera on. The Saratoga Springs Police Department had only been experimenting with body cameras at that point, the chief said. The department had purchased a couple of cheap cameras for a few officers to give a trial run.
"We thought, 'Let's try this thing,'" he said. "We soon learned this thing had quite some limitations and developed some problems right away. (It) wasn't designed for police work. We quickly discovered this camera wasn't going to work out for us."
The body camera Judson was wearing could only record 30 to 40 minutes total, he said. And the officer was not expecting the confrontation with Hunt to be a high-profile incident.
"We don't get a lot of spectacular or dramatic situations," Burton said of his quiet city.
He said a combination of lack of training, officers not being accustomed to turning their cameras on, plus the sudden way the confrontation with Hunt turned violent is why the camera wasn't activated. Burton also noted that Judson's lack of on-duty experience "probably contributed to lack of a decision to turn the camera on."
Robert Sykes, the attorney representing Susan Hunt, Darrien Hunt's mother, is expected to file a civil lawsuit against Judson, Schauerhamer and the police department next week.
On Sept. 10, Hunt, 22, was walking in a business area near Crossroads Boulevard and Redwood Road with a bank, gas station, auto repair shop, Wal-Mart and a Panda Express restaurant all nearby. He was carrying a 3-foot katana sword.
When Schauerhamer and Judson approached Hunt to question him, investigators say an initially benign conversation quickly turned violent. The Utah County Attorney's Office said Hunt took the sword out of its sheath and swung it at one or both of the officers. They responded by firing three shots.
Hunt ran, and the officers chased after him, firing four more times. Six of the seven shots fired that day hit Hunt, all from behind.
During a press conference announcing that the shooting death was legally justified, Utah County Attorney Jeffrey Buhman said surveillance video from the Panda Express and another nearby business was used in the investigation, but it didn't show much. He made no mention of body cameras.
Buhman said the officers shot and killed Hunt as he fled because he was "immediately accessible" to customers at nearby businesses. He said Schauerhamer told investigators he feared Hunt could "hack the first person he saw."
Sykes and the Hunt family do not believe Hunt swung his sword at officers. And even if he had, once he started running away from police, the threat to them was over, Sykes contends, and the use of deadly force was no longer justified.
Related Story
In the newly released police reports, an officer reported interviewing a witness who said Hunt "was holding the sword horizontally in both hands out in front of him, almost as if he were presenting the sword to someone." The report is not clear whether that "someone" was a police officer or if that incident happened before police arrived.
The same witness also stated that Hunt looked "scary and kinda acted weird" and when he was facing the man he was allegedly presenting the sword to, he seemed to "look right through" him, the report states.
It had been previously reported that people who saw Hunt that day said he seemed calm. One witness, however, said she noticed Hunt was following her with a sword, "so she ran into the back door of the business from the Chevron," the report states.
Sykes has accused Burton's department of withholding information from the public. Burton said his department knew about the body camera, but didn't let the public know about it previously because of the investigation's protocol.
"We've been completely forthcoming and answered every request in a very timely manner," he said.
Since the Hunt shooting, Burton said his department has received a grant to equip all of his officers with higher quality body cameras. His department is also going to use what's left of its budget to purchase the hardware needed to go along with the cameras, he said. He said the shooting has shown to him the need to make body cameras a top priority.

×
Photos
Related stories
Most recent Utah stories