WEST VALLEY CITY — West Valley police and the Unified Police Department said Monday their efforts to crack down in recent months have dramatically reduced the amount of graffiti on west side streets.
Detective Scott Arnold of the West Valley City Police Department said the two departments had identified 12 to 15 repeat taggers and solved over 100 previously unsolved tagging cases – some dating back over a year and most centered in the West Valley and Kearns areas.
Arnold said police arrested some of the taggers and prosecutors are in the process of screening potential charges against others. Additional arrests and charges are possible, he noted.
"Just because we haven't come and knocked on their door yet and paid them a visit doesn't mean the visit is not coming," Arnold said.
He said graffiti was the top complaint of residents to Police Chief Lee Russo.
"The problem that we face is when they're vandalizing innocent individuals' properties, often times to the tune of hundreds if not thousands of dollars when it comes to cleanup costs and damages," Arnold said.
West Valley, according to Arnold, began digging into the problem a year ago, started cracking down within the past six months and began linking cases within the past two months.
"Here in West Valley, we've seen quite a decrease in our artistic tagger graffiti," he said.
Many homeowners are concerned. Multiple residents KSL talked to Monday either knew of a recent graffiti problem on their street or were able to point to an area where graffiti has traditionally been a problem.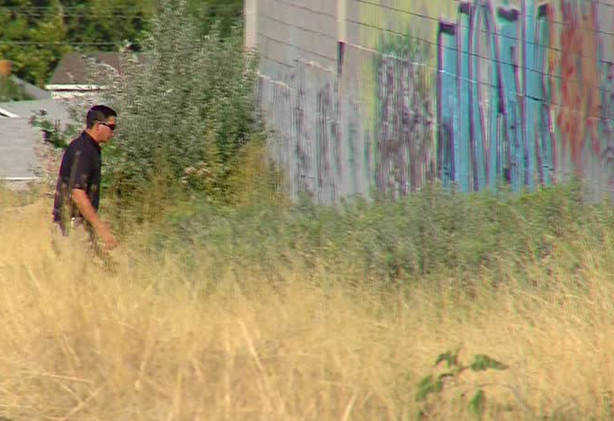 Fane Vake said she couldn't count how many times she has repainted the brick wall around her backyard, dating back to when she was a young girl.
"We have to paint it every month, or every two months," she said. "Lately I haven't seen a difference. We just painted this last month and it just keeps happening."
Arnold wouldn't disclose the various investigative methods used to track repeat taggers and "tagging artists," but acknowledged it takes time and a lot of study to uncover hidden tagging signatures.
"It takes a lot of looking at it for quite awhile and looking at how they form their letters," Arnold said. "They start to have a distinguishable style, and so you start to recognize that style.
Arnold said some of the identified repeat taggers could be charged with felonies because of the amount of damage done to the properties they tag.
Several of the taggers – who also operate in groups or tagging "krews" – could face gang-type enhancements.
"Although these tagger krews aren't necessarily criminal street gangs, they do fall under the same penalties as the group enhancement in the Utah State Code, which will automatically increase their penalty one level," Arnold said.


×
Photos