Estimated read time: 1-2 minutes
This archived news story is available only for your personal, non-commercial use. Information in the story may be outdated or superseded by additional information. Reading or replaying the story in its archived form does not constitute a republication of the story.
SUPER BOWL TOWN — The Seattle Seahawks are now world champs, and if you've ever met a Seahawks fan, then you've heard about it; over and over and over again.
Before the Seahawks made it to the Super Bowl, they had to beat rival San Francisco in what ended up being an epic NFC championship game.
Fox Sports 1 invited some die-hard Hawks fans to watch the game, but there was a catch. The group of youth football players and coaches from Seattle had to stay silent throughout the game. Fox Sports 1 offered the group $5,000 to go towards their league if they could stay silent throughout the game.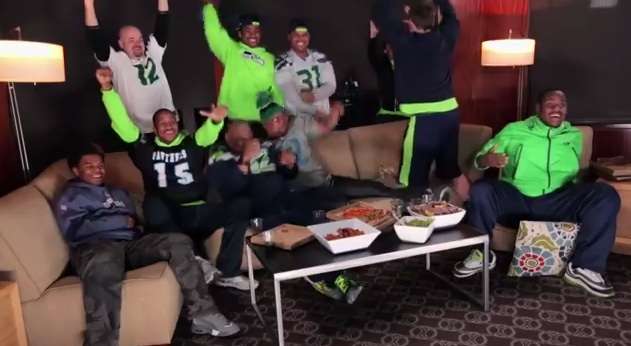 It's kind of hilarious to watch these guys try and stay silent as their team played in one of the tightest and intense games of the year. For those of us who are or know intense fans, you know that keeping them quiet during a game is next to impossible.
For most people, staying silent more than a few plays would be like asking a 3-year-old to not touch the Oreo sitting in front of him for three hours.
Next to impossible.
Check out the video to see if these fans could keep quiet and collect their cash.
×
Related links
Most recent Have You Seen This? stories