Estimated read time: 1-2 minutes
This archived news story is available only for your personal, non-commercial use. Information in the story may be outdated or superseded by additional information. Reading or replaying the story in its archived form does not constitute a republication of the story.
DOWN UNDER — I was hammered last week for calling a 6 year old a toddler. I was wrong, you were right. But now we both get to be right, because Kahlei Stone-Kelly from Victoria, Australia is 2 years old and therefore classified as a toddler, but this little guy does not toddle.
This video of 2-year-old Kahlei skateboarding in nothing but his diaper is blowing up. Everyone wants to get a glimpse of the tyke tearing it up.
I'm blown away considering I can barely stand on a skateboard, let alone ride one, and this kid is pulling off tricks and stunts.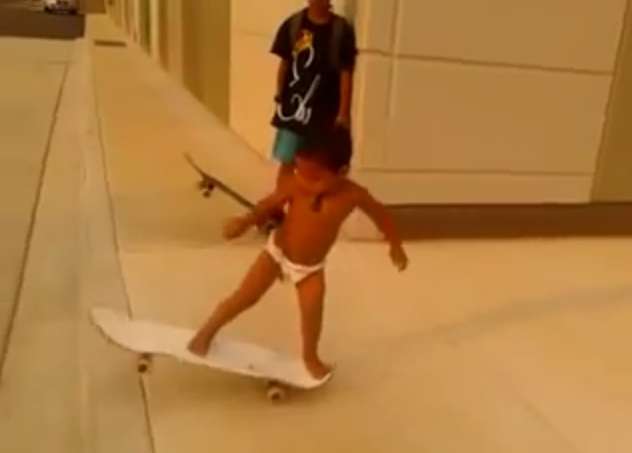 It's amazing the progression most of us take in life. Consider the fact that it seems Kahlei is closer to pulling off a kickflip than he is potty training.
I'm sure many a parent is watching this video and panicking that this little fella is in nothing other than a size 5 Huggie, but this isn't about parenting skills, this is about board skills. So, whatever your opinion is of the safety concerns, we can all agree Kahlei is cooler than all of us combined.
×
Related links
Most recent Have You Seen This? stories