This archived news story is available only for your personal, non-commercial use. Information in the story may be outdated or superseded by additional information. Reading or replaying the story in its archived form does not constitute a republication of the story.
BREAKINGTON — Break dancing is awesome and 6 year olds are adorable. Put them together and you get adorable awesomeness. I need to double-check my math, but I'm pretty sure that's right.
B-girl Terra is only 6 years old, but she can dance with the best of them and the band Jungle wanted to highlight her amazing skills.
For their song "Platoon," Jungle had Terra dance to the song and ultimately steal our hearts. She has mad rhythm at 6 and I'm struggling to tap my foot to a beat in my 30's. I guess some people are just born with it.
The song's great and the video is a blast. I wonder if you can hire Terra to dance at a party. Not necessarily as entertainment where everyone sits around and watches, but rather to elevate your party to an all-new level of epic.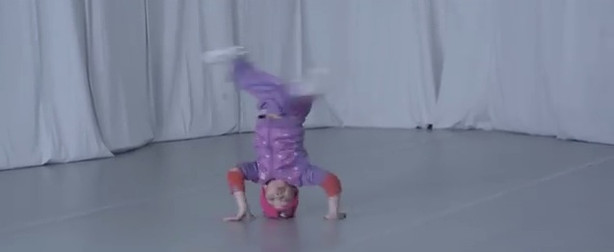 Who would ever forget a party where you're eating some guacamole dip and in the corner is a 6-year-old B-girl in a jumpsuit tearing up the solid-wood floors in the corner?
Man, I want to go to that party. Because there's an awesome dancer and guacamole dip, which means there's probably soda too.
Anyone throwing a party any time soon? And does that someone want to invite a guy from KSL.com who likes viral videos and dip?
×
Related Links