SALT LAKE CITY — Later this month, thousands of outdoor manufacturers, retailers and suppliers will congregate in Salt Lake City for the Outdoor Retailer Winter Market. Held January 22-25 at the Salt Palace, this epic event is where winter gear retailers and professionals check out the latest products available. Innovation is the name of the game, and many iconic products and enduring trends have been unveiled at past shows.
Read on for reviews of five winter products that can make an excellent addition to your collection. Some are tried-and-true, like L.L. Bean's Pathfinder snowshoes, while products like Selkbag's wearable sleeping bag represent the innovation that often abounds at Outdoor Retailer shows.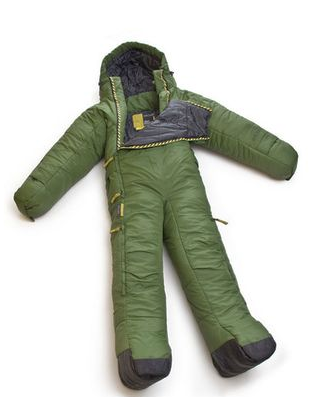 Do you remember Snuggies? They're blankets with sleeves, which frees your hands to hold a book or use the TV remote. The Selk'bag applies that same approach to sleeping bags. "You're not a mummy," says the company's tagline, "don't sleep like one." Developed in 2006, the Selk'bag has won a slew of international awards for its creative design and functionality.
To enter a Selk'bag, you unzip the chest flap, slide into the legs and then pull the arms on like a coat. A quick-release closure system allows you to easily free your hands, and the reinforced soles enable you to walk freely around camp. It's a strange sensation and it takes some getting used to. But the Selk'bag is so warm and comfortable (rated to 35 degrees Fahrenheit) that an increasing number of outdoor enthusiasts are converting to it.
PROS: Warm and comfortable. It has everything you'd want in a good sleeping bag, with the added bonus of functionality. It's also impressively durable.
CONS: Makes some people feel a little claustrophobic. Doesn't come in XXL sizes.
PRICE: $159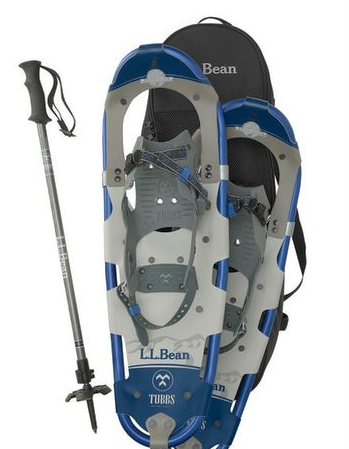 GRADE: A-
L.L. Bean Pathfinder Snowshoes
When Tubbs made the Pathfinder snowshoes for L.L. Bean, they created a stripped-down shoe that's easy for novices to use. The bindings are intuitive and are quickly released by pressing the snap lock. The shoes are fairly lightweight, which helps reduce fatigue. And the flexible toe system gives you a smooth stride and cuts down on snow flinging up behind you.
With a name like Pathfinder, you'd expect some toughness, and these snowshoes deliver. They're equipped with carbon steel crampons that dig into snow and ice for excellent traction. The decking material is quite durable as well, so you don't have to worry when you take the shoes over rough terrain.
PROS: Easy-to-use bindings make these shoes practical for all experience levels. Great traction on all kinds of terrain.
CONS: The bindings sometimes don't secure your feet quite as snuggly as some other models.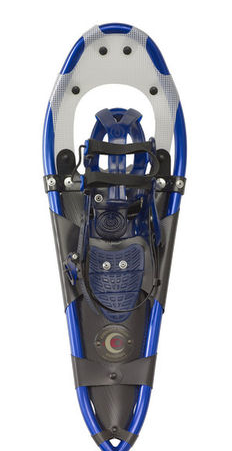 PRICE: $169
GRADE: A-
Crescent Moon Gold Series 9 Snowshoes
Crescent Moon consistently innovates with their snowshoe designs, and the Gold 9s are no exception. For starters, the bindings are easy to use and provide a stable fit. They employ a tension system that allows you to tighten them by simply pulling up on the binding strap. To loosen, you only need to tug out on the loop release. It's one of the most user-friendly systems we've seen on any brand.
Where the Gold 9s really shine, however, is the teardrop shape of their frame. The tapered tail noticeably improves maneuverability and speed. They're built tough, so they can handle most terrain with ease.
PROS: Tapered tail makes them incredibly maneuverable. Excellent bindings.
CONS: High price tag, though the quality is worth it.
PRICE: $259
GRADE: A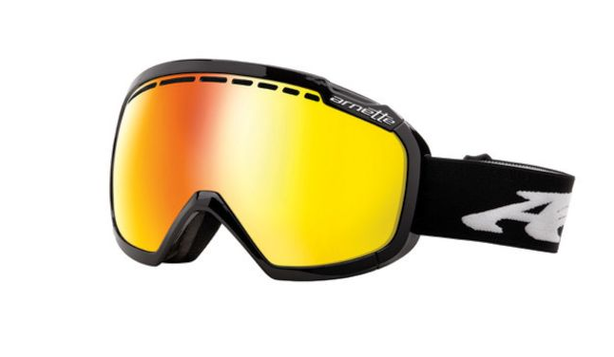 A beneficial trend in modern goggles and scuba masks is improved peripheral vision. Arnette's Skylight goggles take it to a new level, featuring No-Blind Spot technology that provides an impressive field of vision. Of course, goggle visibility is based as much on fogging as it is on blind spot reduction, and the Skylights solve that issue with anti-fog lens coating and air vents.
These goggles have triple-layer foam padding which makes them the most comfortable we've ever used. The foam seals out the cold quite efficiently. The padding is actually so thick that the Skylights protrude a little farther out from your face than most other kinds of goggles, which may or may not be ideal depending on your personal preference. But they are definitely comfortable and highly functional.
PROS: Triple-layer foam padding makes these goggles incredibly warm and comfortable. Anti-fog lens coating and air vents.
CONS: Ample padding may be a bit much for some people.
PRICE: $120-$160
GRADE: A
L.L. Bean Ultralight 850 Down Jacket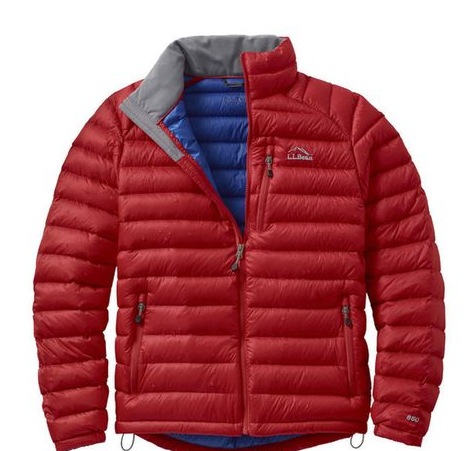 The Ultralight 850 is the perfect marriage of warmth and lightness. The secret is its DownTek filling, which weighs less than a pound and retains warmth even in wet conditions. DownTek down absorbs far less moisture than regular down and it dries 66% faster. So it's what you want to be wearing on a chilly night. The jacket's nylon outer material is also high quality, though it's probably not rugged enough to go through thick brush without a snag or two.
In addition to its impressive comfort, the Ultralight 850 is lightweight enough that it can be compressed down to a small size and easily stowed in your backpack. It comes in unique colors and is one of the most stylish jackets we've seen.
PROS: Thin and lightweight, yet surprisingly warm. Top-quality down filler that resists water and dries quickly. Incredibly comfortable.
CONS: None
PRICE: $179
GRADE: A

Grant Olsen joined the KSL.com team in 2012. He covers outdoor adventures, product reviews and other interesting things. You can contact him at grantorrin@gmail.com.
×
Photos
Related Links