Estimated read time: 3-4 minutes
This archived news story is available only for your personal, non-commercial use. Information in the story may be outdated or superseded by additional information. Reading or replaying the story in its archived form does not constitute a republication of the story.
OGDEN — Startup business Ogden Made is channeling Ogden's history for their line of rugged, everyday bags.
The names of all of Ogden Made's products were inspired by something local. Their messenger bags have been dubbed "The Junction City Messenger" after Ogden's nickname given for being a major railroad hub. "The Divide Accessory Cases" refer to the North Ogden Divide where Ogden Made's employees like to hike.
"When we were researching names and brainstorming a lot of this stuff we were able to learn a lot about Ogden," said CEO Gregory Schern. "We're hoping to be able to pass that along through the product names. There's some really cool history here."
While Ogden has a reputation of being a tough area, which Schern said is historically true and stems from places like 25th street and some of the old speakeasies from the early 20th century, he said there is more to the city.
"What we found is that Ogden was actually a center of commerce and ideas and entrepreneurs and people looking to both start something new and begin a legacy," he said. "Ogden is rich with people and places that built something that was bigger than themselves."
Schern said the creation of Ogden Made was a "happy accident" that began when they decided to bring sewing operations for his first business, Gura Gear, to a room at their Utah headquarters.
"It turned into this fun room where we would go just for ourselves and we began sketching out these ideas and before we knew it, we realized we had great products here," Schern said. "We found some talent to come in and help with the sewing and really instill some passion into it. What we realized was that there's a great opportunity to create local jobs and help promote Ogden, which we think is just a great city."
All of Ogden Made's products are handcrafted in Ogden and signed by the person who made them. Schern said they have received an outpouring of support for their products from people locally and nationwide. Their Kickstarter campaign was fully funded in two hours on the first day and has now brought in over three times their original goal.
Schern said they are excited for the opportunity to show off what Ogden has to offer.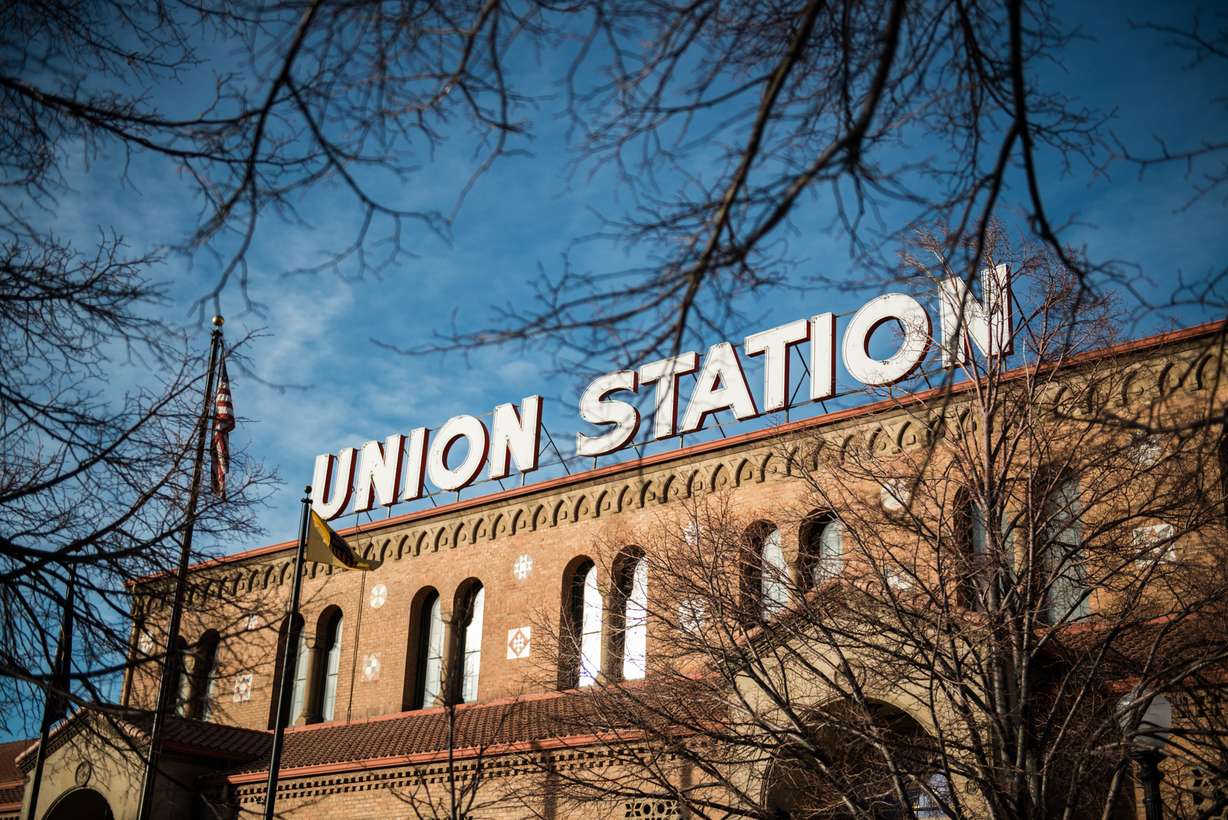 "It goes beyond simply creating product; we're excited to be able to create local jobs and highlight the skills of people who have created sewing as a craft," he said. "It's not something you can just pick up over night, it is something that is really a journey to get good at."
Schern said he and his employees moved to Ogden for various reasons, but have grown to love the city.
"We've come to truly enjoy and appreciate the area and not having grown up here has really allowed us to have an open mind to explore what Ogden is about and what it can be someday," he said.
Ogden Made products can be pre-ordered through their Kickstarter campaign until Jan. 9. Bags will be sold online at ogdenmade.com shortly after the campaign ends.
×
Photos
Related links
Most recent Utah stories