This archived news story is available only for your personal, non-commercial use. Information in the story may be outdated or superseded by additional information. Reading or replaying the story in its archived form does not constitute a republication of the story.
SALT LAKE CITY — Not so long ago, our family visited the Utah State Capitol building in downtown Salt Lake City. It was my first visit there in years, and the first visit for my children, ages 8 and 5, to this important civic landmark.
Before long, I started wondering why we had not come here before. The Capitol building is conveniently located, open to the public seven days a week, and costs nothing. I concluded that we had been taking this beautiful and educational edifice for granted, because we knew we could visit any time.
We began by exploring the grounds. For adults, the grounds of the Capitol are beautiful and relaxing, particularly on weekends, when they are uncrowded. For children, they are a playground. There are stairs to race up and hills to roll down. There is plenty of space for young children to use their outdoor voices.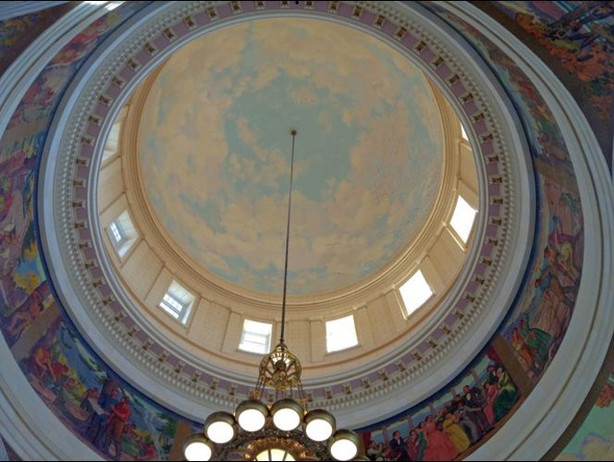 The monuments on the grounds are an educational opportunity. They honor groups and individuals from different eras in Utah's history. These monuments include tributes to Law Enforcement, Vietnam Veterans, and the Mormon Battalion, but my favorite monument was the statue of Martha Hughes Cannon.
"Mattie" Cannon is the kind of woman I want my daughter to know about. She was a wife, mother, doctor, and in 1890, she was the first female state senator elected anywhere in the United States. Women of Utah had the right to vote long before the 19th Amendment was ratified in 1920.
Spontaneous teaching moments like this abound at the Capitol.
The marble halls inside the Capitol inspire me anew every time I visit. My children were appropriately impressed by their grandeur, and once again, they enthusiastically climbed every stair from the basement to the top floor.
The Capitol is an excellent place to learn about our system of government. Like the government of the United States, Utah has three branches: the Executive, Legislative and Judicial. All three Utah branches have chambers at the Capitol. Utah's legislative branch has a House of Representives and a Senate, just like our national legislature.
Firsthand learning experiences are always the best kind.
In addition to lessons in civics, visitors to the Capitol will find fine art and numerous displays of interesting artifacts relating to Utah's history.
Statues and sculpture, both monumental and symbolic, adorn the inside and the outside of the building. Murals celebrating Utah history grace the dome and the chambers. Portraits of each of Utah's governors are on display. Those who find their way to the 4th floor will find a fine art gallery, which features rotating exhibits related to Utah's heritage and history.
The artifact collections are one of my favorite parts of visiting the Capitol. I was especially fascinated by the quirky collection of beehive-themed items in the basement and the display dedicated to the many big Hollywood movies that have been filmed in Utah.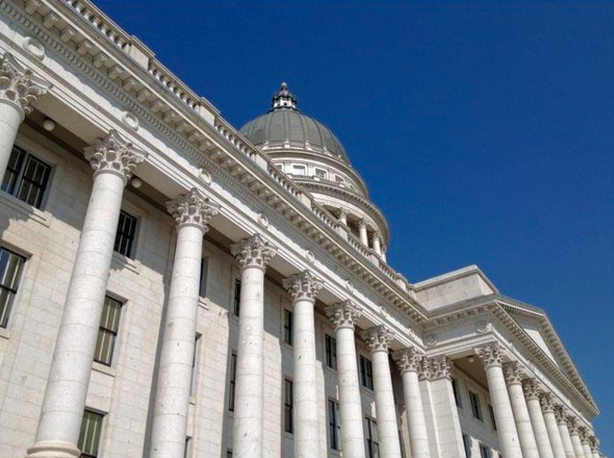 To enhance the experience of visiting the Capitol for families and school groups, the Utah State Capitol has provided a collection of worksheets, coloring pages and lesson guides especially for kids on its website at utahstatecapitol.utah.gov/index.php/kids.
We didn't use these on our visit, but my children would have enjoyed the Capitol BINGO card, or the Utah State Symbols Quiz. Visit the website before you go for printable versions.
We spent about two hours exploring the Capitol, and our children clamored for more time when we hauled them away. No worries. With warm weekends and long summer days on the horizon, we will be happy to make another visit to the Utah State Capitol.
Know Before You Go
Where: 350 N. State, Salt Lake City
When: Open every day. Guided tours are available Monday-Friday.
How Much: No charge
How Long: 1-3 hours
Website:www.utahstatecapitol.utah.gov
Tourist in Your Own Hometown is a column celebrating great destinations inside the State of Utah.
Allison Laypath is an expert on family travel and author of the family travel blog tipsforfamilytrips.com. With her family, Allison especially enjoys road trips, national parks and local field trips. Email Allison at allison@tipsforfamilytrips.com.
×
Photos